The New York Times
Golden Globes Praise Provocative Fare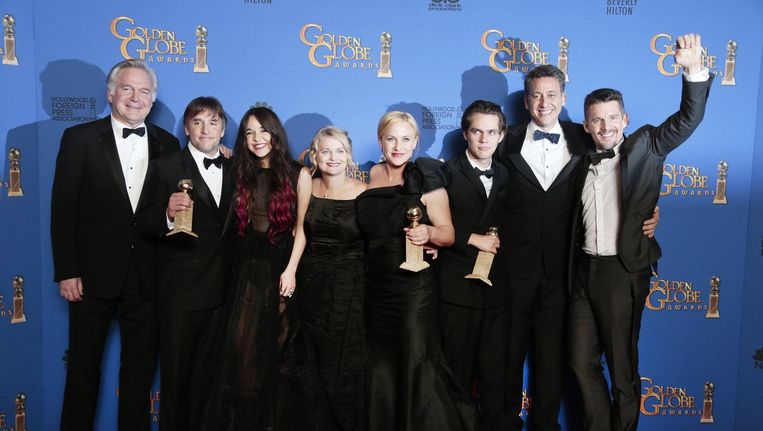 Tina Fey, a Golden Globes host, welcomed the "despicable, spoiled, minimally talented brats" of Hollywood who had come to honor "all the movies that North Korea was OK with."
It was the inevitable quip, right out of the gate, about the dominant story in Hollywood over the last month: the cyberattack on Sony Pictures and its controversial film, "The Interview." The assault forced "all of us to pretend we wanted to see it," said her cohost, Amy Poehler.
Wounded by flops, layoffs and the harrowing hacking attack on Sony, Hollywood curled in its comfort zone on Sunday for a night of Champagne, bubbly self-congratulation and a bit of self-flagellation at the 72nd Golden Globes ceremony.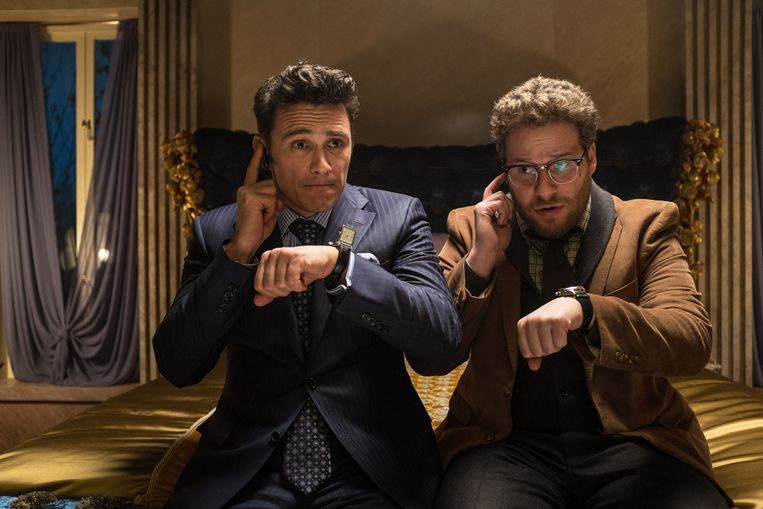 Sony
The first award, for supporting actor, went to J.K. Simmons, an awards season perennial, for his portrayal of a brutal music instructor in "Whiplash." It was an acclaimed performance in a movie few had seen - something of a theme for the year.
Poehler and Fey were friendly faces, as cozy as a favorite pair of slippers. Pals from way back, they had overseen the last two Globes shows. So there wasn't much risk that off-the-rails humor - no Ricky Gervais or Seth MacFarlane they - would add fresh pain to a year that ended with a flood of apologies from Sony Pictures, which offended almost everybody here in emails that were stolen and posted by hackers, then used as daily fodder by a gleeful news media.
With their sisterly winks, nudges and double takes, Fey and Poehler disposed of the Sony matter in their opening monologue (or "duo-logue"?) delivered just feet from tables filled with executives and stars - many of whom had lapped up the details of personal emails stolen from their friends or competitors at Sony Pictures.
"Je suis Charlie"
Another perennial target: George Clooney. Set to pick up a Cecil B. DeMille Award for service to entertainment, Clooney was mocked by the hosts for receiving a lifetime achievement award when his new wife, Amal, an accomplished human rights lawyer, was actually the one saving the world. Unlike many of the hosts' gags, it played big in the room.
By Sunday, Clooney had shifted his own focus from Sony to the Charlie Hebdo attack in Paris. Clooney and Helen Mirren were among the stars wearing pins in support of that French humor publication and of free speech. Jared Leto, presenting an acting award, put it in French: "Je suis Charlie."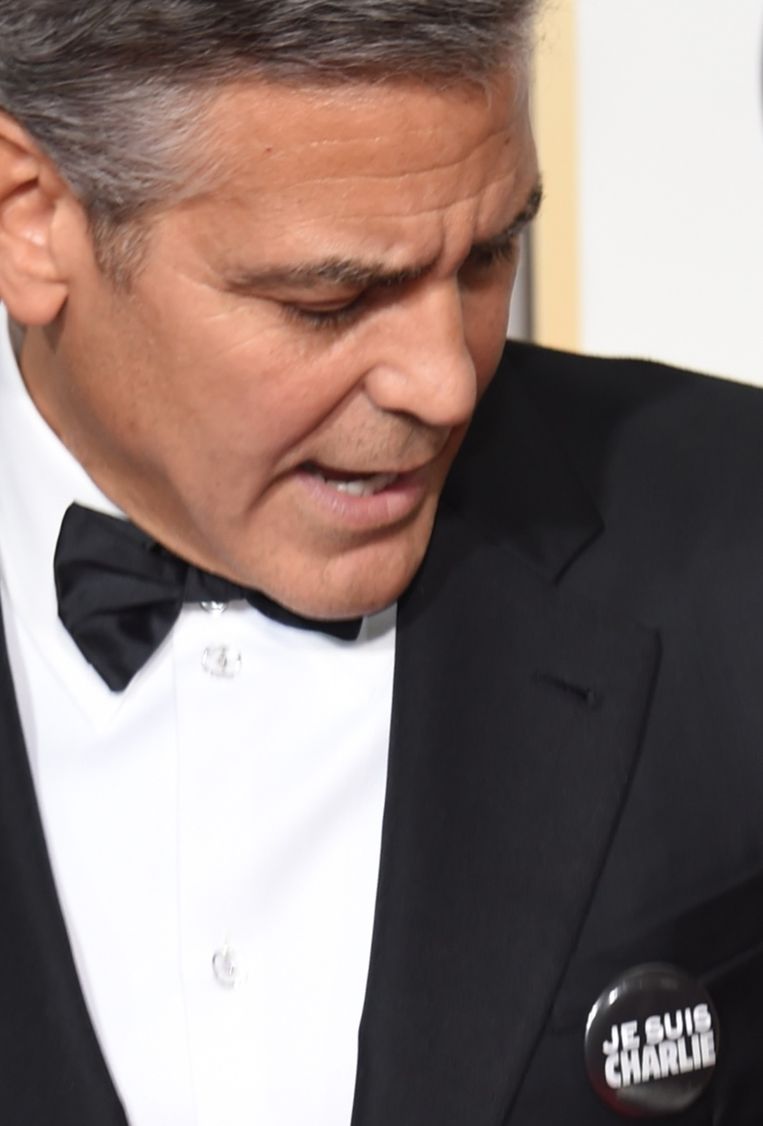 Free speech
As the show got under way, a pair of early television prizes followed Simmons' win. Joanne Froggatt won her performance in "Downton Abbey," while "Fargo" was named the winner in the miniseries or TV movie category. "The Theory of Everything" got an award for its score.
But the worries about free speech and oppression - "We still are in solidarity with those who are fighting for justice," said John Legend in accepting an award for the song in "Selma" - quickly took control of the show.
Billy Bob Thornton, onstage to accept an award for "Fargo," said these days you can "get in a lot of trouble no matter what you say, I know this for a fact." So he just said "Thank you."
And there it was again from Amy Adams, as she picked up an award for "Big Eyes," about artist Margaret Keane. For Adams, the story was really about free speech, with a gender twist. It is "so wonderful that women today have such a strong voice," she said. For Maggie Gyllenhaal, "The Honorable Woman" was similarly about new range of roles for on-screen women.
Fey and Poehler doubled (and later tripled) back on North Korea with a bit that found a "North Korean army general" hamming it up with a seemingly reluctant Meryl Streep in the audience. It fell about as flat as the tail-end of the opening remarks, which were a badly handled bit of Bill Cosby impersonation, loosely connected to a gag about the rape accusations against him.
Transgender
In truth, much of the humor appeared to miss with those at the tables. Maybe all the serious stuff had killed the buzz. While the Sony jokes flew, Channing Tatum was in back of the room with a cocktail in one hand and the train of his wife's limoncello dress in the other.
As the evening wore on, the inattention became audible. Entire tables filled with guests were busy tapping their phones, chattering on the smoking terrace, drinking in the bar.
Matt Bomer won a prize for his work in "The Normal Heart," about the human struggles behind the AIDS epidemic, while "Transparent," about transgender people, was the best comic or musical series and won an acting prize for Jeffrey Tambor. Those awards gave occasion for a pivot from foreign oppression to a domestic variety. "I would like to dedicate my performance and this award to the transgender community," said a quavering Tambor.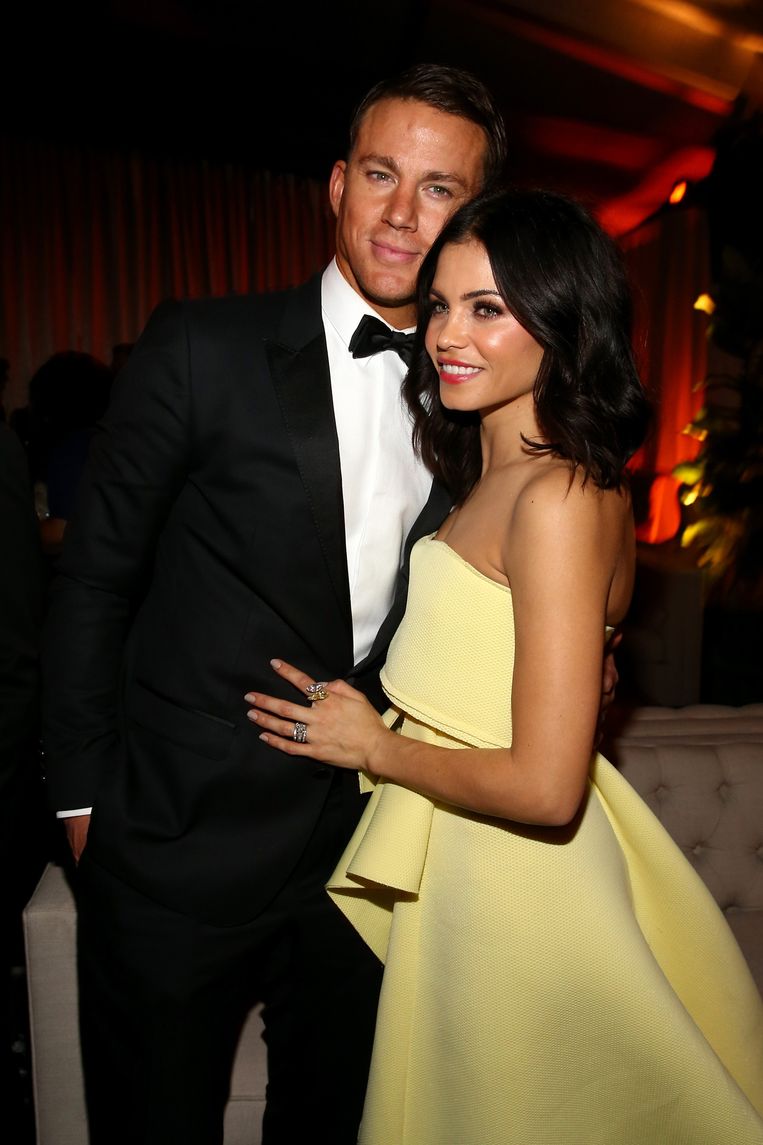 Yet another issue lurked behind that "Transparent" prize: The series came from Amazon Studios, marking yet another inroad by digital players invading the turf of classic TV distributors.
On the flip side, it was not a great night for the traditional powerhouse, HBO: Its 15 nominations yielded nothing close to a sweep as players like Kevin Spacey, in Netflix's "House of Cards," nibbled at the television awards.
But it only meant that a handful of journalists were leaning digital. Any deeper lesson remained elusive.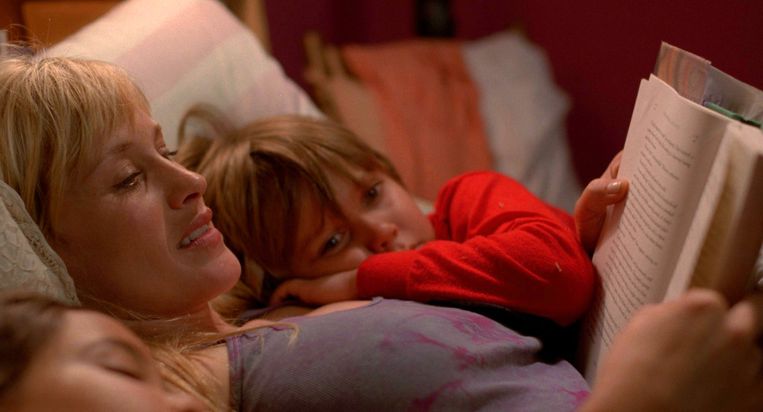 It was not until almost halfway through the show that one of the core movie awards landed - they were beginning to feel like an after-thought.
The prize in question was Patricia Arquette's, as the best supporting actress for her work in "Boyhood." She had one-upped some ferocious competition from Emma Stone in "Birdman," Jessica Chastain in "A Most Violent Year," Keira Knightley in "The Imitation Game," and, of course, Streep in "Into the Woods."
Arquette's Globe seemed to point toward future honors for her and "Boyhood," an emerging Oscar favorite. But, in keeping with the evening's mood, she put a gently political point on the prize, calling it a tribute to the millions of single mothers who share the plight of her character in the film.
When Clooney finally got to the stage, well into the third hour, it was hard to find a socio-political stone that was still unturned. "Thank you for keeping small films alive," he said, making a small-ish point.
Not everyone climbed on the soap-box. Alejandro Gonzàlez Iñárritu didn't have a message when he was among the winners for the "Birdman" screenplay - he just talked about the mysterious show business-ness of its self-referential story. Similarly, "How to Train Your Dragon 2" brought no obvious social crises to the stage. It just won as top animated film. So did Gina Rodriguez, who won actress in a TV comedy or musical for "Jane the Virgin" - and she left far more seasoned actresses behind.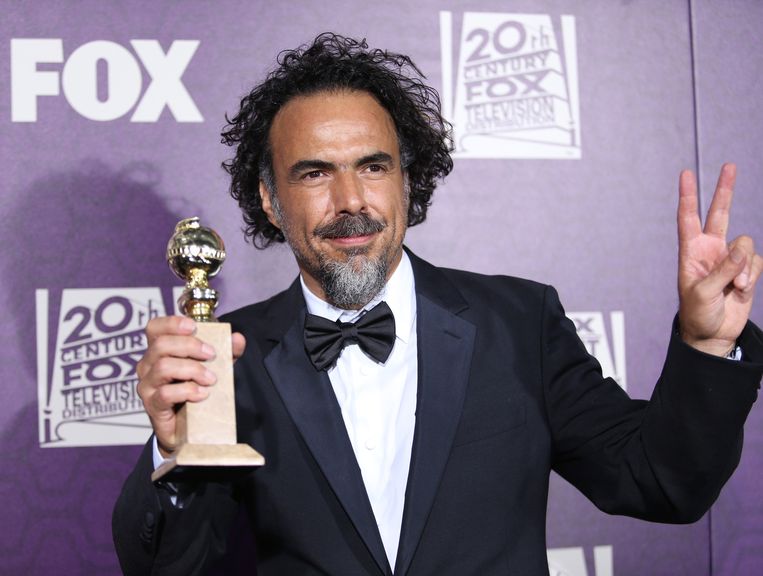 Exercise
The stars were out - and Limoncello appeared to be the new black - but where were the year's big hits in film? You had to look hard to find them.
By the weekend, only one of the 10 movies nominated in the best drama and best musical or comedy categories, Disney's "Into the Woods," had topped $100 million in domestic ticket sales. The five nominated dramas - "Boyhood," "Foxcatcher," "The Imitation Game," "Selma" and "The Theory of Everything" - had together taken in about the same amount, or approximately what the last "Hunger Games" movie had after a mere two days in theaters.
"Selma" was the latest to come up a bit short. It took in $11.2 million for Paramount on an expanded number of screens over the weekend. But it lagged the 2013 performance of "Lee Daniels' The Butler," with similar civil rights theming, again making the current movie year feel diminished.
Even with "Boyhood" now available in home-viewing formats, that means relatively few people had actually seen the proudest offerings - perhaps even fewer than the box office totals suggest, given the likelihood that avid film fans had bought tickets to several of the contenders.
But for movie people, Sunday is not a night to think about numbers. It is time to play the awards game, which has a logic all its own.
Bestowed by the Hollywood Foreign Press Association, a group of mostly freelance journalists with 81 voting members, the Globes are often billed as a boozy, anything-can-happen cousin to the staid Oscars. It's not true. The stars, all tightly controlled by handlers, have long since learned not to be overly candid. Similarly, the Globes are often scrutinized for clues about which people and films will win at the Academy Awards, which this year will be presented Feb. 22.
It's an exercise without much meaning, partly because voters give out two top prizes for movies at the Globes, one for drama and one for best comedy-musical. Last year, "12 Years a Slave" won the trophy as the top dramatic film - after losing in six other categories - and went on to win three Oscars, including best picture. "American Hustle" got the Globe for best comedy musical, along with two others; it won nothing on Oscar night. Also, the Oscar nominations closed on Thursday, so nothing on Sunday night could affect their outcome, to be announced four days later.