Filmnieuws
Belgische kortfilm genomineerd voor Oscar; 'Joker' haalt 11 nominaties binnen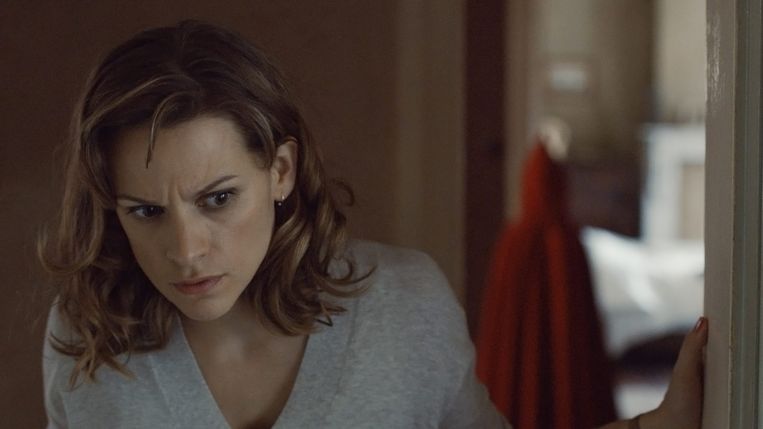 De Belgische kortfilm Une soeur (A Sister) van Delphine Girard, met Veerle Baetens in de hoofdrol, is genomineerd voor een Oscar in de categorie 'Live Action Short Film'. Dat heeft de Academy of Motion Picture Arts and Sciences bekendgemaakt. De grootste kanshebbers voor de Oscars zijn Joker (11 nominaties), The Irishman (10), Once Upon a Time... in Hollywood (10) en 1917 (10).
Une soeur is een 16 minuten durende psychologische thriller met Veerle Baetens, Selma Alaoui en Guillaume Duhesme. De shortfilm van Versus production in samenwerking met de RTBF won al verschillende prijzen op festivals. In de film speelt Veerle Baetens een noodlijnoperatrice die een vrouw uit een benarde situatie probeert te helpen.
De film neemt het op tegen Brotherhood, Nefta Football Club, The Neighbors' Window en Saria.
De 92ste editie van de Oscars vindt plaats op 9 februari in het Dolby Theatre in Los Angeles. De grootste kanshebber is de duistere comicverfilming Joker, die 11 keer genomineerd is, onder andere in de categorie 'Beste film'. Ook Ford v Ferrari, The Irishman, Jojo Rabbit, Little Women, Marriage Story, Once Upon a Time... in Hollywood, en Parasite maken kans op de hoofdprijs.
The Irishman, 1917 en Once Upon a Time... in Hollywood kregen elk 10 nominaties achter hun naam. Dit zijn alle nominaties op een rij:
Beste Film
'Ford v Ferrari'
'The Irishman'
'Jojo Rabbit'
'Joker'
'Little Women'
'Marriage Story'
'1917'
'Once Upon A Time... In Hollywood'
Beste Acteur
Antonia Banderas - 'Pain And Glory'
Leonardo DiCaprio - 'Once Upon A Time... In Hollywood'
Adam Driver - 'Marriage Story'
Joaquin Phoenix - 'Joker'
Jonathan Pryce - 'The Two Popes'
Beste Actrice
Cynthia Erivo - 'Harrier'
Scarlett Johansson - 'Marriage Story'
Saoirse Ronan - 'Little Women'
Charlize Theron - 'Bombshell'
Renée Zellweger - 'Judy'
Beste Actrice in een Bijrol
Kathy Bates - 'Richard Jewell'
Laura Dern - 'Marriage Story'
Scarlett Johansson - 'Jojo Rabbit'
Florence Pugh - 'Little Women'
Margot Robbie - 'Bombshell'
Beste Acteur in een Bijrol
Tom Hanks - 'A Beautiful Day in The Neighbourhood'
Anthony Hopkins - 'The Two Popes'
Al Pacino - 'The Irishman'
Joe Pesci - 'The Irishman'
Brad Pitt - 'Once Upon A Time... In Hollywood'
Beste Internationale Film
'Corpus Christi'- Polen
'Honeyland' - Noord-Macedonië
'Les Misérables' - Frankrijk
'Pain And Glory' - Spanje
'Parasite' - Zuid-Korea
Beste Aangepaste Screenplay
'The Irishman'
'Jojo Rabbit'
'Joker'
'Little Women'
'The Two Popes'
Beste Soundtrack
'Joker'
'Little Women'
'Marriage Story'
'1917'
'Star Wars: The Rise Of Skywalker'
Beste animatiefilm
'How To Train Your Dragon: The Hidden World'
'I Lost My Body'
'Klaus'
'Missing Link'
'Toy Story 4'
Beste Originele Nummer
'I Can't Let You Throw Yourself Away' - 'Toy Story 4'
'(I'm Gonna) Love Me Again'- 'Rocketman'
'I'm Staning With You' - 'Breakthrough'
'Into The Unknown' - 'Frozen 2'
'Stand Up' - 'Harriet'
Beste Geanimeerde Kortfilm
'Daughter'
'Hair Love'
'Kitbull'
'Memorable'
'Sister'
Beste Live Action Kortfilm
'Brotherhood'
'Nefta Football Club'
'The Neighbour's Window'
'Saria'
'A Sister'
Beste kostuumdesign
'The Irishman'
'Jojo Rabbit'
'Joker'
'Little Women'
'Once Upon A Time... In Hollywood'
Beste Sound Mixing
'Ad Astra'
'Ford v Ferrari'
'Joker'
'1917'
'Once Upon A Time... In Hollywood'
Beste Sound Editing
'Ford v Ferrari'
'Joker'
'1917'
'Once Upon A Time... In Hollywood'
'Star Wars: The Rise Of Skywalker'
Beste Documentaire
'American Factory'
'The Cave'
'The Edge Of Democracy'
'For Sama'
'Honeyland'
Beste Korte Documentaire
'In The Absence'
'Learning To Skateboard In A Warzone (If You're A Girl)'
'Life Overtakes Me'
'St. Louis Superman'
'Walk Run Cha-Cha'
Beste Productie Design
'The Irishman'
'Jojo Rabbit'
'1917'
'Once Upon A Time... In Hollywood'
'Parasite'
Beste Film Editing
'Ford v Ferrari'
'The Irishman'
'Jojo Rabbit'
'Joker'
'Parasite'
Beste Cinematografie
'The Irishman'
'Joker'
'The Lighthouse'
'1917'
Once Upon A Time... In Hollywood'
Beste Visuele Effecten
'Avengers: Endgame'
'The Irishman'
'The Lion King'
'1917'
'Star Wars: The Rise Of Skywalker'
Beste Make-up en Haarstyling
'Bombshell'
'Joker'
'Judy'
'Maleficent: Mistress Of Evil'
'1917'