✦
New York Times
Zimbabwe, With Mugabe in Custody, Ventures Into Uncharted Territory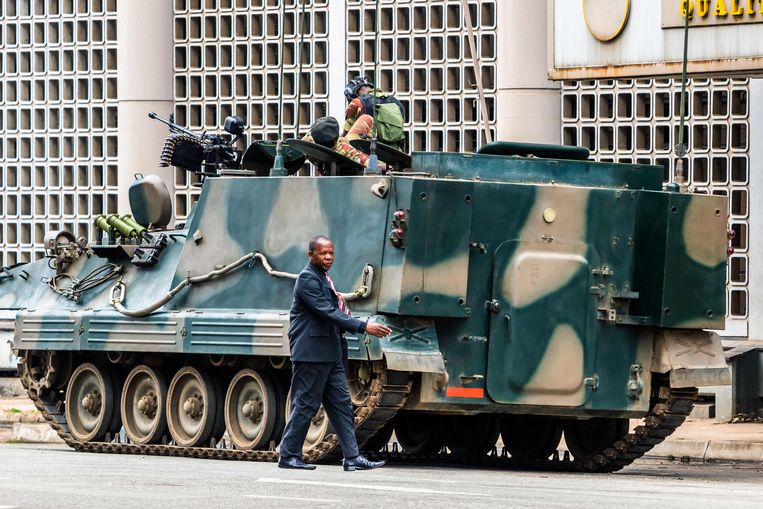 A day after the Zimbabwean army detained President Robert Mugabe and his wife, representatives of South Africa and of the Roman Catholic Church sought Thursday to defuse the crisis in closed-door negotiations aimed at producing some kind of transitional settlement.
President Jacob G. Zuma of South Africa told Parliament in his own country that the situation "very shortly will be coming clear," as an array of activist groups and political opponents of Mugabe urged the Zimbabwean leader to step aside peacefully.
Feeling their way through uncharted territory after the military placed Mugabe under house arrest, Zimbabweans ventured into streets patrolled by armored vehicles Thursday and awaited some kind of signal of what a new era might bring.
Many in this country of 16 million people have known no president other than the 93-year-old Mugabe, a onetime leader of the country's anti-colonial struggle who traded the liberator's mantle for the iron fist of one of Africa's most enduring autocrats.
Early Wednesday, the military announced that soldiers had confined Mugabe and his flamboyant and ambitious wife, Grace Mugabe, to their home. While the military denied that a coup was underway, its actions signaled clearly that Mugabe no longer exercised supreme power. However, it remained unclear who would replace him, even if he agreed to step down — possibly at a coming congress in December of his ruling ZANU-PF party.
The most frequently mentioned potential successor is Emmerson Mnangagwa, a close Mugabe ally for decades until Mugabe dismissed him as vice president. That action prompted Mnangagwa to flee to South Africa last week, and it was not clear whether he had since returned to Zimbabwe. Another issue is the future of Grace Mugabe, whom Robert Mugabe had seemed to promote over Mnangagwa, precipitating the current crisis.
One opposition leader, Morgan Tsvangirai, a former prime minister during a power-sharing government between 2009 and 2013, called on Mugabe to step down "in the interest of the people."
The streets of the capital seemed calm Thursday, but some residents said they detected a muted anticipation of possible change. There were no signs of arrests or violence, but soldiers in camouflage lounged on armored personnel carriers mounted with machine guns, and a lone fighter jet roared above, its mission unclear.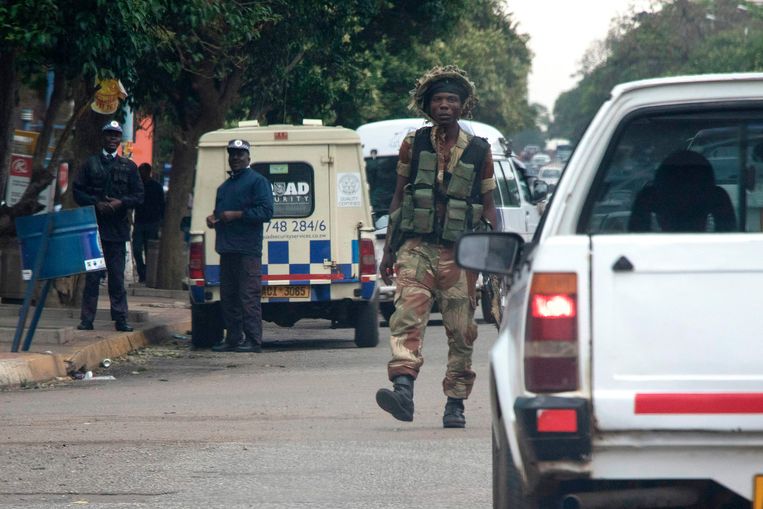 The military's action has sent shock waves around the region. The Southern African Development Community, a regional bloc that includes Zimbabwe, was set to meet Thursday in Gaborone, Botswana, to discuss the seeming slow-motion coup and the apparent impasse that has flowed from it.
As fevered speculation swept the capital, Reuters reported Thursday that Mugabe was resisting pressure to join some kind of transitional arrangement that would embrace opposition leaders.
With a blend of guile and brutality, Mugabe has led Zimbabwe since its independence from Britain in 1980. In that period, the country's once-thriving economy has crumbled into widespread joblessness and deprivation, forcing many into an informal economy of street vendors and traders.
Mugabe's trump card in negotiations is likely to be a broad reluctance among regional and Zimbabwean leaders to embark on a new era as a direct result of a coup.
"I think he will play hardball," Ibbo Mandaza, an author, academic and publisher, said in a telephone interview.
Reuters also reported that Mugabe insists on remaining in office until the completion of his term next year. Mandaza predicted that the longtime leader would probably try to focus negotiations on the restoration of constitutional rule and on the military's return to barracks.
"I think people are trying to get away from the coup situation," Mandaza said. "My own feeling is that these negotiations will be protracted," and that Zimbabwe's immediate future will be "very uneasy and very uncomfortable."