✦
New York Times
VW Comeback Imperiled by Wrath of U.S. Drivers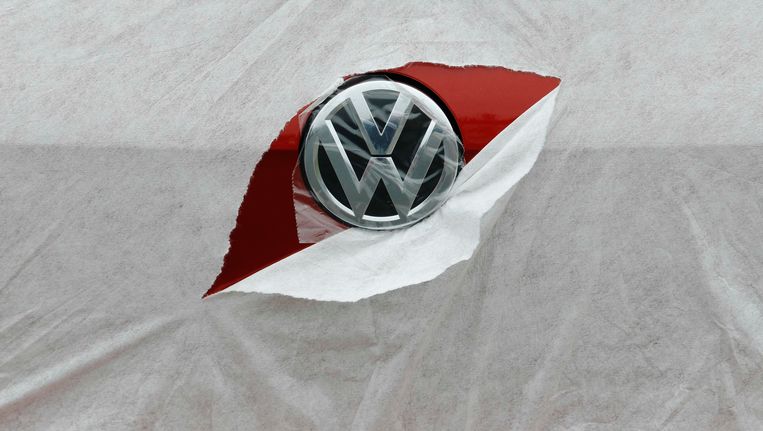 Volkswagen's stunning admission that it sold diesel-powered cars that intentionally faked emissions testing results has left many of their owners - who thought they were buying fuel-efficient and environmentally friendly vehicles - angry and feeling betrayed.
The deception could prove a major threat to Volkswagen's reputation in the United States and could break the trust that the German automaker had cultivated with car owners over the years. It could also have lasting consequences for the future of diesel-powered technology championed by Volkswagen, which has been seeking to make a comeback in the United States.
On Friday, the Environmental Protection Agency announced that it would order Volkswagen to recall nearly 500,000 vehicles in the U.S. because they were equipped with software that allowed them to evade emissions standards for reducing smog during testing. No recall has been ordered yet, however, until Volkswagen can outline how it intends to fix the problem.
But whatever the technological solution, it will most likely mean reducing the performance, drivability or fuel economy of cars to meet emission goals.
In the meantime, car owners must reconcile what they thought they had bought with the revelation that their diesel cars emit from 10 to 40 times more pollutants than advertised.
"I feel totally ripped off," said John Decker, 55, a photographer from Sacramento, California, who owns a 2013 Jetta SportWagen with the diesel engine. "It just reeks of fraud and that they intentionally misled the buyers of their vehicles into thinking these were clean diesels, environmentally good cars, that were fun to drive."
More than any other automaker, Volkswagen had tried to win U.S. consumers back to diesel cars, and erase memories of unreliable, polluting cars that spewed clouds of smoke and had trouble starting in winter weather. Unlike Europe, where about half the passenger vehicles sold run on diesel, such cars account for fewer than 1 percent of new car sales in the United States. Most of those vehicles are sold by Volkswagen.
When new emissions standards were introduced in 2009, Volkswagen was the first major carmaker to offer vehicles that could meet the new rules. In August, diesel sales accounted for 23 percent of all cars sold by Volkswagen in the United States.
"It's a new level of cynicism in the auto industry," said Jack R. Nerad, executive market analyst at Kelley Blue Book. "We have seen honest mistakes and lapses of judgment before, and tragic things happening, but this strikes me as different. The intent from the beginning seemed to be to evade standard norms."
In growing numbers, automakers have been adding a diesel option in their lineup, marketing the vehicles as "clean diesels" that promise better fuel economy and faster acceleration.
Diesel cars are now offered by BMW, General Motors, Jeep, Land Rover and Mercedes-Benz. While Japanese makers have pursued electric-hybrid technology instead of diesel, Mazda said it would offer a diesel version of its Mazda 6 sedan at some point.
What makes the diesel revival possible are advances in systems that can reduce tailpipe emissions, which are generally higher for diesel than for gasoline engines. Those systems work by combining the fuel with an additive that reduces emissions of nitrogen oxide, one of diesel engines' main and most harmful byproducts.
"The fallout could be a black eye for a technology that had been making a lot of progress over the last few years," said Don Anair, deputy director in the clean vehicles program at the Union of Concerned Scientists.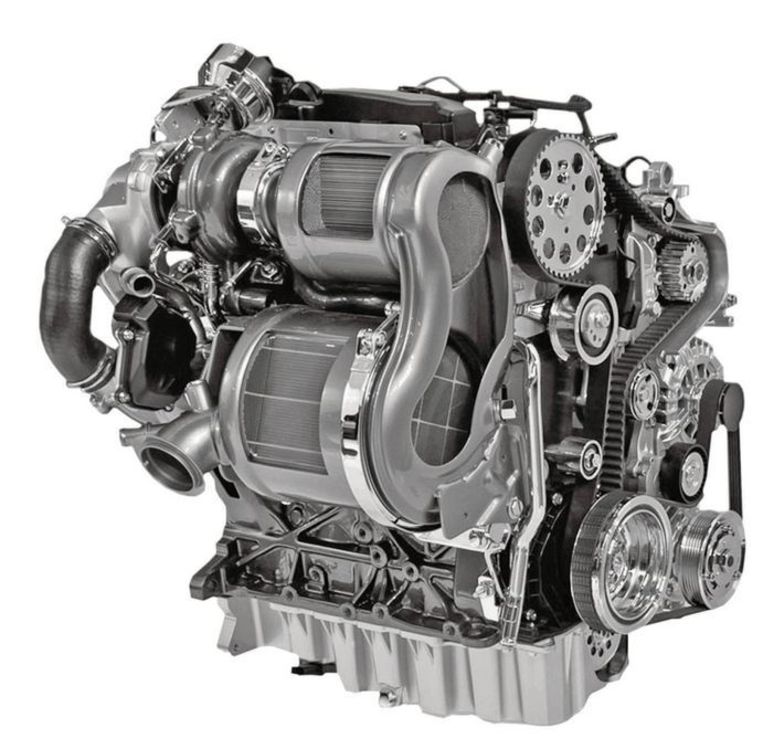 undefined
A big selling point for diesel has been that it promises that drivers can get fuel economy without sacrificing speed or torque, while eliminating the infamous bugs of the past.
Before Decker bought his Volkswagen, he considered a Toyota Prius hybrid. It was rated by the government at 51 mpg in the city and 48 mpg on the highway. But it was not very interesting to drive, he said.
"It was kind of slushy on the road; it wasn't very peppy," Decker said.
When he tried the Volkswagen diesel, he was enchanted with how much fun it was to drive, including the engine's quick response and the sporty handling. The government's rating for fuel economy was far less than the Prius got: 29 mpg city and 39 mpg highway with the automatic transmission. But he was sold on the Volkswagen.
"It was pretty powerful and pretty fast, and now I know why: It is because they are not controlling emissions," Decker said.
Now, that fun-to-drive factor has lost its appeal, he said.
"If the reason they are fun to drive is that they are spewing up to 40 times the amount of pollutants they are supposed to be, I just find it outrageous, frankly," he said.
Volkswagen will be required to fix the emissions system so it complies with federal regulations, though the exact remedy has not been announced.
But Decker says that he worries the engine may lose power or have drivability problems, and that he is sure the fuel economy will drop.
"I'd be surprised if they can get that emissions under control and still have the performance," he said. "That's probably why they did this in the first place."
So, for now he no longer wants the diesel-powered car. He thinks Volkswagen should buy it back.
The deception is certain to lead to a lot of customer lawsuits from angry drivers. On Monday, one Seattle-based law firm said it had already filed a class-action suit on behalf of car owners accusing Volkswagen of fraud, false advertising and violating consumer rights.
The EPA has the authority to order Volkswagen to recall the nearly 500,000 vehicles. But it has yet to do so. The regulators said they expected "to compel VW to issue a recall in the future to reduce the emissions impacts of these vehicles."
However, they said, automakers are given "a reasonable amount of time" to engineer a remedy, and "depending on the complexity of the repair and the lead time needed to obtain the necessary components, it could take up to one year to identify corrective actions, develop a recall plan and issue recall notices."
Volkswagen will pay for the repair, but it was not known how long it would take the automaker to fix almost half a million vehicles once the recall begins.
John Schilling, a Volkswagen spokesman, said in an email that it was unclear how long it would take to start fixing vehicles, but that the automaker was "committed to fixing this issue as soon as possible" and to developing "a remedy that meets emissions standards and satisfies our loyal and valued customers."
The EPA said Volkswagen owners should simply continue to use their vehicles, which it said were safe to drive.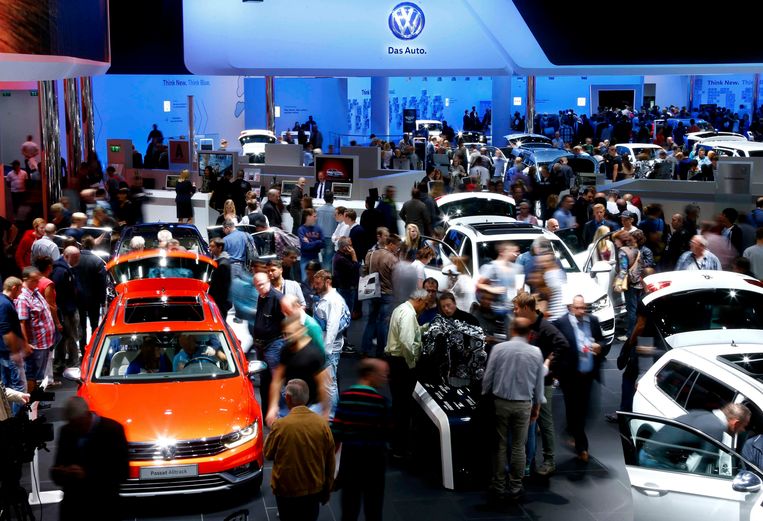 Jessica Caldwell, director of industry analysis at Edmunds.com, said it was in Volkswagen's best interest to fix the problem quickly, before it loses its customer base for good. In the meantime, she said, consumers should wait before trying to sell their diesel-powered vehicles since their resale value will most likely drop before a fix is announced.
"Of course, owners who bought these diesel vehicles in part because of any environmental benefits may have moral objections to driving them, and they may feel they have no other option but to keep their cars parked for the time being," Caldwell said. "And then there are owners who just feel flat-out deceived and will want their money back.
"But until Volkswagen reveals a plan for how they will either buy back the cars or fix them so that they truly meet emissions standards, all affected owners will have to wait and see."