Innovation
Trying To Bypass Anxiety On The Road To Driverless Cars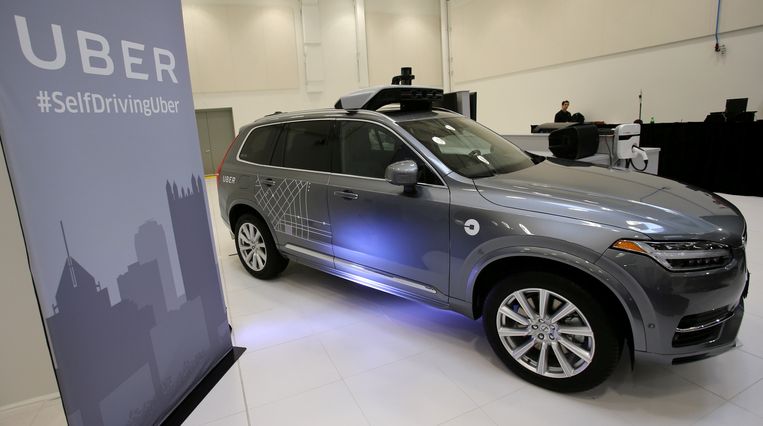 One of the big unknowns about self-driving cars is how human drivers will react once they can hand off the tasks of steering, braking and avoiding obstacles to a combination of unseen sensors, software and computer chips under the hood.
Volvo Cars is trying to find an answer. It is putting video cameras into cars equipped with its latest driver-assistance features and giving them to five families to record their actions while rolling along in highway traffic.
The aim is to gather data that will help Volvo develop fully autonomous cars for highway use by 2021, Marcus Rothoff, a Volvo executive heading the project, said at an event here Monday. By then, the person in the driver's seat will be able to watch a movie while the car navigates the morning commute, he said — but only if people are comfortable letting go of control.
"If you don't trust the car, you can't do other things," he said. "We need to make a car that people trust and have confidence in."
Interaction challenge
The XC90 sport-utility vehicles involved are equipped with sensors and cameras that monitor the eyes, faces and feet of the person in the driver's seat. Like all XC90s, they are outfitted with driver-assistance technology that maintains a certain speed, keeps the car in its lane on the highway and maintains a distance from the car in front. The driver must keep a hand on the wheel at all times, or an alarm goes off.
Automakers like Volvo — which since 2010 has been owned by Geely Holding of China — have fretted over the challenge of managing the interaction between a human driver and a car capable of driving itself, especially in critical moments when the driver needs to resume control of the vehicle.
Ford Motor has set a goal of producing a self-driving car with no steering wheel and no pedals by 2021, allowing time to make sure such technology can be managed safely.
General Motors may have taken a significant step forward with its Super Cruise system, available in the 2018 Cadillac CT6 sedan, which can pilot a car on divided, limited-access highways. It does not require drivers to keep their hands on the steering wheel — instead employing a camera to make sure the driver's eyes are on the road.
Autopilot kill
The importance of understanding how drivers interact with autonomous or semiautonomous vehicles was underscored year ago when a Tesla owner was killed while driving his 2015 Model S in Florida with the car's Autopilot system engaged.
Federal investigators have determined the man failed to keep his hands on the steering wheel despite repeated warnings by the car. The cars' radar and cameras failed to see a tractor-trailer crossing the road in front of him, and neither the driver nor the car activated the brakes.
Understanding the variations in human behavior is essential for Volvo, said Trent Victor, senior technical leader in crash avoidance and an adjunct professor of driving behavior at Chalmers University in Goteborg.
"There are people who immediately jump in and trust the system," he said. "There are people that are very reluctant. A system that is designed for a person that is hesitant has to be designed in a different way."
Until now, much of the discussion has centered on technology, the sensor and algorithms that control the vehicle. "We are taking the development of autonomous driving to another level, where we are studying the drivers' experiences," Victor said.
Self-drive commute
Two families have already received the specially equipped cars, including Sasko and Anna Simonovski, who will use theirs for the commute to Goteborg from suburban Langedrag, a distance of six to eight miles, and to drive their two children to their activities.
Sasko Simonovski, a manager in research and development at the software company Ericsson, applied online to take part in the project in September. "Being a bit nerdy on technology, I thought it would be interesting," he said.
Since picking up the car on Wednesday, Sasko Simonovski said, he could already feel a subtle difference in his well-being during the commute.
"Even though I am responsible, I still find it less stressful in the rush-hour traffic," he said. "That's another benefit that I think could improve even more with autonomy. I can't say I have done very much more with that time, other than it has made me feel more calm."
He has found one other change. "I can browse through Spotify more," he said.