NYT
Trump's Fed Finalists Offer a Clear Choice: Status Quo or Significant Change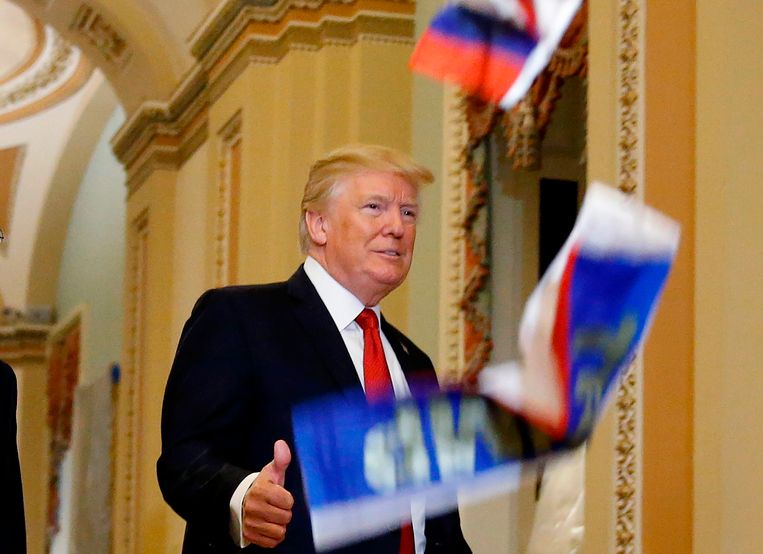 The two men that President Donald Trump is considering as replacements for Chairwoman Janet Yellen of the Federal Reserve have sharply different views on monetary policy, offering a stark test of Trump's economic priorities.
The choice pits a status quo candidate, a current Fed governor, Jerome H. Powell, against a Stanford University economics professor, John B. Taylor, who is celebrated by many conservative Republicans for his insistence that the economy would produce stronger growth if the Fed would just get out of the way.
Trump said last week that he also might nominate Yellen, whom he said he liked "a lot," to a second term. He said Monday that a decision is "very, very close."
Picking Powell could allow Trump to install a Republican Fed chairman without significantly altering monetary policy. Trump prizes the fact that the economy is growing and the unemployment rate has fallen to 4.2 percent.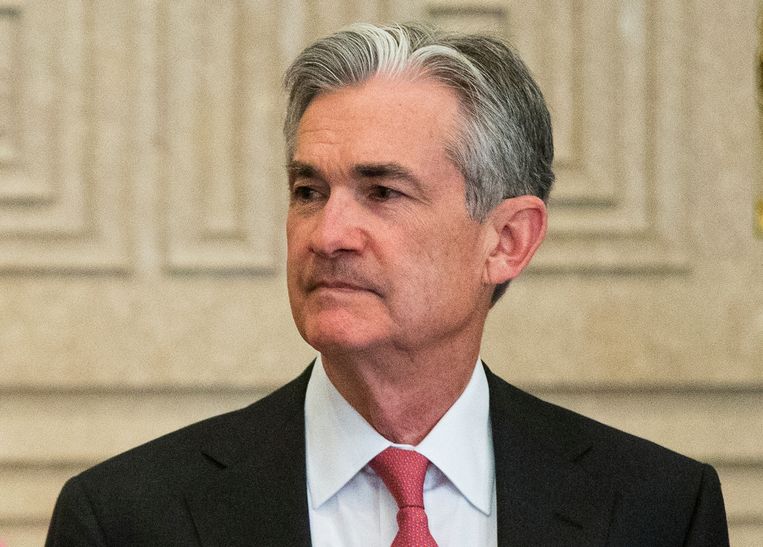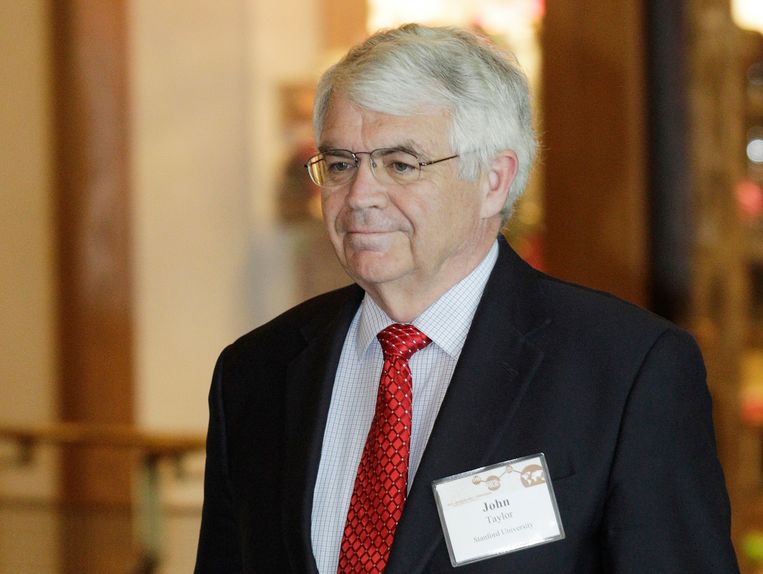 Stimulate growth
The Fed's current path includes a gradual increase in the benchmark interest rate, which it slashed to nearly zero in the wake of the 2008 financial crisis. The Fed has raised rates four times since then and is expected to approve another increase before the end of the year. It has also begun slowly reducing its $4.2 trillion portfolio of U.S. Treasury debt and mortgage-backed securities that it purchased during the crisis to help lower borrowing costs.
Powell, who joined the Fed in 2012, has generally supported the Fed's expansive efforts to stimulate growth. Analysts regard him as likely to continue the Fed's gradual unwinding of that campaign, although perhaps pressing to raise interest rates a little more quickly.
"Our view is Powell is the GOP version of Yellen, with the added kicker of wanting to reduce regulation," said Tom Porcelli, chief U.S. economist at RBC Capital Markets. He said Powell was "the easy choice if you want to maintain continuity."
But some Republicans in Congress and some of Trump's advisers, including Vice President Mike Pence, want to overhaul the central bank, beginning right at the top.
Taylor has been one of the Fed's most outspoken critics in recent years, repeatedly arguing that its stimulus campaign has done little good, considerable harm and should be ended as soon as possible. He also advocates structural reforms to prevent a repeat.
He says the Fed helped to cause the 2008 financial crisis and then impeded recovery. "One clear lesson from this historical experience is that the Fed should normalize policy and get back to the kind of policy that worked well in the past," he said in March.
Taylor's signature proposal is that the central bank should adopt a policy rule — a mathematical formula to guide the movement of its benchmark rate. Taylor, who developed the first such rule in the early 1990s, argues that this would make monetary policy more predictable and thus more effective.
Human judgment
Because such rules are calibrated in normal times, that approach could have curtailed the Fed's stimulus campaign. Taylor's rule, for example, suggests the Fed by now should have raised its benchmark rate to around 3.5 percent. The rate currently sits between 1 percent and 1.25 percent.
Powell, along with most Fed officials, argues that policy rules are useful benchmarks, but human judgment is indispensable. "Simple policy rules are widely thought to be both interesting and useful, but to represent only a small part of the analysis needed to assess the appropriate path for policy," he said in February. "I am unable to think of any critical, complex human activity that could be safely reduced to a simple summary equation."
Neel Kashkari, president of the Minneapolis Fed, estimated last year that if the Fed had followed Taylor's rule, 2.5 million more Americans would still have been unemployed, "enough to fill all 31 NFL stadiums at the same time."
Taylor also favors restraints on other aspects of the Fed's post-crisis response, including the bond-buying campaign it undertook known as quantitative easing.
Taylor warned repeatedly at the time that the purchases would result in inflation. "We've got a high inflation down the road for sure," he said in June 2010. "When it will come, I can't predict. But unless there's a change in policy we're going to have inflation like back in the 1970s, or even more."
Instead, inflation has been persistently sluggish.
Taylor has since argued the purchases did no good and that the Fed should be restricted from buying mortgage bonds, because that provides support for a particular kind of borrowing — a decision that belongs to fiscal policymakers.
He also wants to reverse a recent change in the mechanics of monetary policy. The Fed bought bonds from banks by increasing the reserves those banks hold at the Fed. That surge in reserve balances made it impossible to raise rates by limiting the availability of reserves, the traditional method, so instead the Fed paid banks not to use the reserves.
Taylor wants the Fed to revert to the minimalist mechanics.
Powell, by contrast, has defended the utility of the bond-buying campaign and argued that the new mechanics allow the Fed to control interest rates more effectively.
Pragmatic approach
Theorizing about changing monetary policy is far easier than acting on it and academics who become policymakers often adopt a more pragmatic approach. Ben Bernanke, the former Fed chairman, argued in the early 2000s that Japan should consider drastic actions to revive inflation. When he confronted weak inflation as Fed chairman, he did not attempt to pursue those policies.
Taylor, speaking earlier this month at the Federal Reserve Bank of Boston, suggested he might embrace that tradition. "I don't think of policy rules as tying central bankers' hands," he said. "I've never thought of rules as tying central bankers' hands. To me, they are ways of making monetary policy better."
Taylor also could find himself constrained by the Federal Open Market Committee, the group that sets Fed policy. As chairman he would set the committee agenda and run its meetings. Importantly, he would also direct the work of the Fed's staff, which produces the forecasts and background materials that undergird policy decisions.
Still, Trump has an opportunity to markedly reshape the Fed. There are currently just four members of the seven-member board, including Yellen and Powell. Trump's first pick for the board, Randal K. Quarles, the Fed's vice chairman of supervision, has expressed support for Taylor's approach to monetary policy. The remaining member, Lael Brainard, whose term expires in 2026, has said the Fed should take a cautious approach to raising rates.
Still, five regional presidents also vote at each policy meeting, which would help blunt any rapid change in approach.
"There's a lot of continuity at the Fed," John Williams, president of the Federal Reserve Bank of San Francisco, said in a recent interview. "None of us are going anywhere, meaning the presidents. We have a deep bench of very professional staff and so I think that the idea that suddenly the Fed turns on a dime if certain positions change is not really accurate. It's a consensus-driven organization."