✦
New York Times
The trick to being more virtuous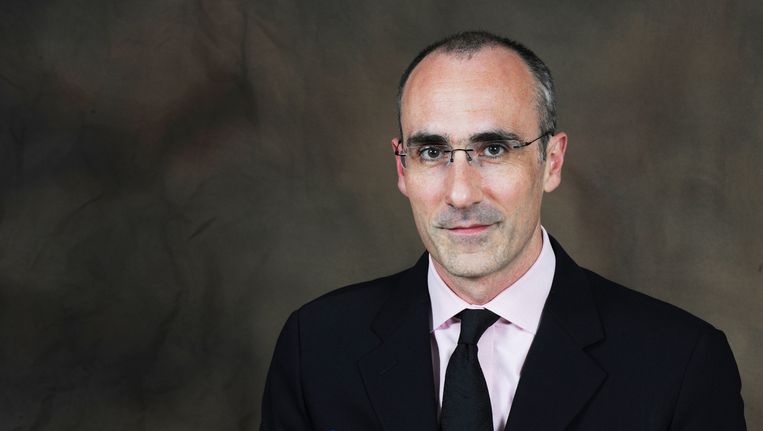 Arthur C. Brooks, a contributing opinion writer, is the president of the American Enterprise Institute.
Several years ago, I visited Provo, Utah - in the heart of what its residents call "Happy Valley" - to deliver a lecture at Brigham Young University. My gracious hosts sent me home with a prodigious amount of branded souvenirs: T-shirts, mugs - you name it. The Mormons are serious about product placement.

One particularly nice gift was a briefcase, with the university's name emblazoned across the front. I needed a new briefcase, but the logo gave me pause because it felt a little like false advertising for a non-Mormon to carry it. Reassured by my wife that this was ridiculous, I loaded it up, and took it out on the road. In airports, I quickly noticed that people would look at my briefcase, and then look up at me. I could only assume that they were thinking, "I've never seen an aging hipster Mormon before."
Hipster Mormone
That gave me minor amusement; but it soon had a major effect on my behavior. I found that I was acting more cheerfully and courteously than I ordinarily would - helping people more with luggage, giving up my place in line, that sort of thing. I was unconsciously trying to live up to the high standards of Mormon kindness, or at least not besmirch that well-earned reputation. I even found myself reluctant to carry my customary venti dark roast, given the well-known Mormon prohibition against coffee.

Almost like magic, the briefcase made me a happier, more helpful person - at least temporarily.

But it wasn't magic. Psychologists study a phenomenon called "moral elevation," an emotional state that leads us to act virtuously when exposed to the virtue of others. In experiments, participants who are brought face to face with others' gratitude or giving behavior are more likely to display those virtues themselves.
Moral elevation
In one study published in 2010, psychologists assigned subjects to three groups: A third watched an episode of the comedy program "Fawlty Towers"; another third watched a nature documentary; the final group watched an uplifting clip of the Oprah Winfrey show in which artists expressed gratitude to their mentors. The subjects who watched Oprah reported feeling more optimism about humanity and more desire to help others than the other groups. And, importantly, these morally elevated subjects were more likely to help the researchers by completing optional tasks. Apparently, my briefcase produced a similar sensation by reminding me of my Mormon friends' admirable qualities.

We can be the passive beneficiaries of moral elevation. But we can actively pursue it as well by rejecting bad influences and seeking good ones. We can even create the circumstances for moral elevation ourselves. In this era of political recrimination and reproach, this is vital for personal and national improvement.
Clicks and desires
In 2012, a Marist poll found that a stunning 78 percent of Americans felt frustration over the increasing negativity of our politics. It is safe to assume this percentage has not dropped since then. This frustration comes from the sense that we are victims of the politics and punditry of the times.

In truth, demand is far more important than supply: We get more of what we signal we want through our dollars, clicks and votes. If our politics are too often poisonous, it is because, as a society, we are demanding too much poison. If we want to grow in virtue, and experience a healthier, more productive political environment, each of us must demand more virtue.

We should ask ourselves: What will my next click say about my desires? Will the next article about politics I read elevate me? Or will it be a pathogen that provides momentary satisfaction from an eloquent insult to my enemies, but ultimately fuels personal bitterness and increases the climate of acrimony in America? Can I pass it by instead and seek personal moral improvement?
Political culture
Most Americans rightly complain that our political culture attacks too much and edifies too little. But what do we really demand of the politicians we support? Humility, optimism and flexibility? Or do we excuse our own side for its ideological rigidity, preening self-regard and blame-shifting?
This is not a call for boring moderation or unprincipled centrism. Liberals should be liberals, and conservatives should be conservatives. But all should be expected to live up to a higher standard of civility than that displayed by TV loudmouths. The next two years are a challenge to our political leaders, yes - but also to us, to demand a climate of moral elevation as opposed to destruction of the other side.
Last month, I was back in Utah, speaking to a Mormon audience in Salt Lake City. I related the story of my briefcase to illustrate the phenomenon of moral elevation. Several days later, back in my office, I was lamenting how discouraged many citizens felt at the negative tenor of the coming elections, and how everyone should demand better. It was at that moment that the mail arrived with a package from Utah: a new briefcase from my friends.