Football
The greatness of Pep Guardiola, in a blade of grass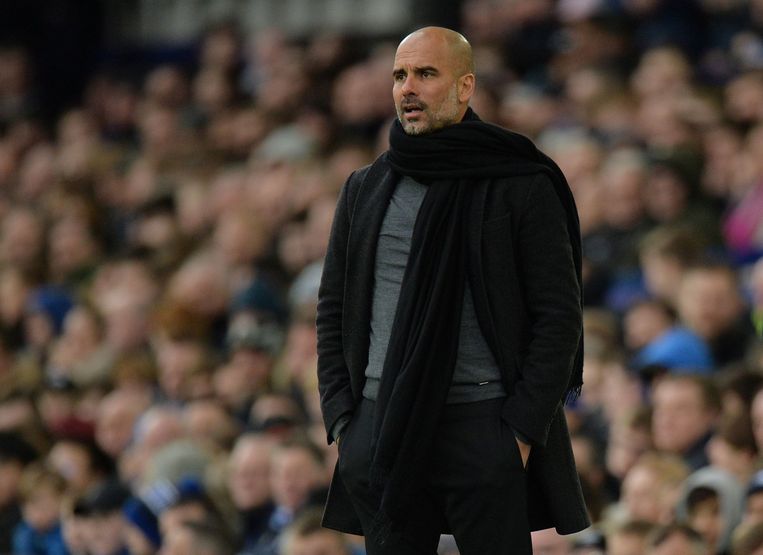 Not long after he had taken up his post as Manchester City manager in 2016, Pep Guardiola called a meeting with the club's grounds crew. He wanted to talk turf.
He outlined, in detail, his exact specifications for how they should cut the grass on the fields at the Etihad Stadium and the club's training facility: The stadium turf, he said, should be no longer than 19 millimeters, just as he had it at Barcelona and Bayern Munich.
Delicately, the groundskeepers pointed out that the weather in Manchester is a little less balmy, a little more sodden, than in Catalonia or Bavaria, and that perhaps the grass should be slightly longer to account for that. A compromise was reached: During the winter, the Etihad's grass is allowed to reach 23 millimeters; it is longer still on the training fields, which receive heavier use.
Guardiola was unyielding, though, on how much he wanted all the fields watered. The quick-passing style he prefers works best on a slick turf, and so City's staff now waters their fields far more than they have in the past. There have been times, in training, when the sprinklers are switched off only as the players walk out for their session, to ensure the surface is precisely the way Guardiola wants it.
This is the true measure of the effect Guardiola has on the clubs that employ him, much more than the torrents of goals they score, the records they shatter and the titles they win. Everything Guardiola has done stems from his meticulousness, from his almost pathological attention to detail.
Devastatingly beautiful team
City's uncharacteristic collapse at Liverpool on Wednesday does not disguise the fact that he has built a devastatingly beautiful team at Manchester City and established an unrivaled superiority at the Premier League summit. He could yet reach 100 points. And on Saturday, most delicious of all, he could win the title at home against Manchester United, his club's great rival and one coached by his most persistent foe, José Mourinho.
None of that has happened because Guardiola is a magician. He did not arrive at Manchester City and transform it with a sprinkle of stardust. It is all the result of unstinting, unending work, a quest for perfection, a determination that everything should be just right.
He was the same at Bayern Munich. Guardiola never quite fit in with the Bavarian bonhomie at the perennial German champion. The club's hierarchy found him too detached, too intense, too draining. But even those who were, in a sense, glad to see him leave acknowledge that Guardiola's lasting legacy was not the three Bundesliga titles he won but the way he sharpened and honed and improved everything he could. He made Bayern, a byword for soccer best practices, better.
It goes well beyond the length of the grass. As his willingness to listen to his grounds staff showed, Guardiola was impressed by the professionalism he found when he arrived at City — he did not have to make quite so sweeping changes as he expected — but he has still left no stone unturned.
This season, for example, he has worked painstakingly on imbuing his team with a sense of identity. He has encouraged the players to take to the field together before games, and to leave as one afterward. It is striking, and deliberate, that City's whole team celebrates goals together.
More than just forging a team spirit, though, Guardiola saw that his players needed a story to bond them to their club, and the fans needed something to bond them to their team. He had been struck, during a Champions League match last season, by the contrast in atmosphere between Glasgow's boisterous Celtic Park and the more subdued Etihad.
And so, with City's sports psychologists, he has made an effort this year to inculcate in his players not just what it is to play for Manchester City but what it is to be from Manchester.
When his captain, Vincent Kompany, said in an interview in February that, like the people of Manchester, he "knew how to fall down and get back up again," he was not just demonstrating his own social conscience, his own bond to the city. He was parroting one of the messages Guardiola has tried to drill into his players.
Text continues below photo.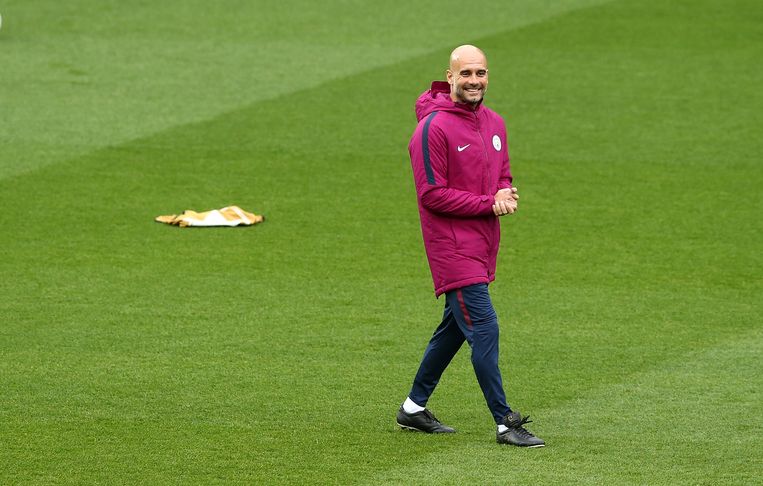 A "holistic" manager
It was this all-encompassing approach, as much as his style of play and his track record, that had made Guardiola so appealing to Manchester City, that inspired the club to pursue him for so long.
When City fired Roberto Mancini in 2013, it was roundly mocked for suggesting the decision had been reached because it wanted a more "holistic" manager: not just someone who signed players and led training, but someone who might influence every aspect of the club. It was not just a buzzword. Manuel Pellegrini arrived and promptly delivered a title with the players Mancini had collected, but it is in Guardiola that City finally has its holistic manager, and it now may win the Premier League with both a record points haul and by a record margin.
As at Bayern, City expects Guardiola's work to outlast him. The club's hierarchy retains a quiet hope that he can be persuaded to lay down roots in Manchester, but the evidence of his career so far suggests he will stay until 2020, at the latest. Even if he does depart after three or four seasons, all of the little changes, the incremental improvements he has made, will remain.
Changing football
And then, of course, there is his effect on the culture of the country in which he works. Thiago Alcantara, one of his midfielders at Bayern, said after Guardiola left Germany that the coach had "changed the concept of German football," with his emphasis on possession supplementing the Bundesliga's traditional focus on "strength, power and goals." It meant, Thiago believed, that Germany could find "the harmony to go on and become world champions."
Guardiola has always been reticent to suggest he might do something similar in England. When he arrived at City, he made it clear that it would be "presumptuous" to "come to the country that invented football and believe you have to change something." But that is precisely what the most successful foreign coaches have done for English soccer since it opened its eyes, as much as its borders, to the rest of the world in the 1990s.
First, Arsène Wenger brought with him advances in nutrition — listening to his former players, it is possible to think the Arsenal manager invented pasta — but also changes in recruitment and preparation.
A decade later, Mourinho and Rafael Benítez revolutionized England's tactical awareness, introducing unfamiliar systems, new interpretations of positions and even an expanded vocabulary. Benítez was lampooned for his belief in zonal marking on set pieces and for his insistence on "squad rotation;" now both are employed by most, if not all, English teams.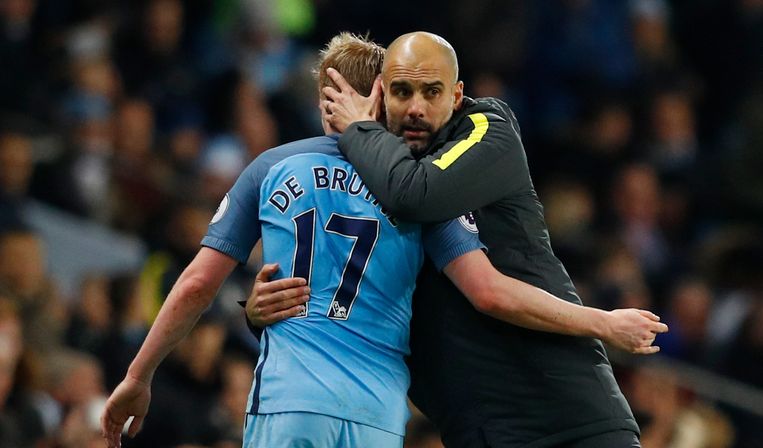 Guardiola's mark?
How, then, will Guardiola leave his mark? The most likely answer is in terms of the details of his style: his devotion to the ball-playing goalkeeper, his willingness to play with a raft of playmakers and, most important, his conviction that there is no such thing as too much possession.
In recent years, the Premier League has proved fertile ground for teams who play on the counterpunch. In a league where Jürgen Klopp's Liverpool and Mauricio Pochettino's Tottenham are lauded, teams that emphasize keeping the ball have come to seem passé.
The title victories of Chelsea in 2017, with just 53 percent possession over the season, and Leicester the year before — with only 40 percent — appeared to confirm that keeping the ball was no longer a prerequisite to success.
Until Guardiola, of course: This year, Manchester City is running at 71.5 percent possession, by some distance the highest since the statistic started being recorded in 2003. It is unlikely that his title victory will make others change their ways — Klopp, Pochettino and Mourinho are all ideologically wedded to the counterattack — or make other, less gifted sides follow suit. But it does, at least, puncture a hole in the orthodoxy.
A triumph of ideas
That is fitting, because the most significant change wrought by Guardiola in his two years in England has been, as it was always likely to be, not in terms of how the Premier League plays the game but in how it thinks about it.
At the end of Guardiola's first season in Manchester, Gary Neville, widely regarded as the most perceptive former player in the news media, suggested that City lacked the "power and strength," what he termed the "spine" that all English champions tended to have. "I just wonder whether they can play that way," Neville said, intimating that Guardiola's approach lacked those qualities. "Can you play that way, with those players, and win this league?"
The short answer is yes, and with ease, too. The idea that Guardiola would have to compromise his beliefs, to meet English soccer's conventions halfway, has been comprehensively debunked.
That is what separates him from Wenger and Mourinho, both of whom at least paid lip service to England's much-vaunted traditions, its fog-horned exceptionalism.
Guardiola, by contrast, has done no such thing. He said as early as October 2016 that he was "not going to change my style," pointing to the number of trophies he had won as a coach. "I'm sorry, guys," he added. He was told, again and again, that his desire to play through his goalkeeper would not work in England. He responded, simply, that he would not budge "until my last day as a coach."
He has been vindicated this year. His is a triumph of ideas. He has not had to adapt to the Premier League; rather, the Premier League will now have to adapt to him. He has exposed England's avowed belief that it is different from every other league as a myth: It is just as susceptible to domination by an outstanding team as the Bundesliga, Serie A or La Liga. Guardiola's method, his philosophy, works just as well here as everywhere else he has been.
His vision has come to fruition; he has proved his ways work here, and work perfectly. He has spent almost two years making sure everything, every blade of grass, is just as it should be, making sure everything is in perfect condition for his ideas to flourish. Now, against Manchester United, he can claim his reward.