Het beste uit The New York Times
Playing Down Trump's Effort to Get Clinton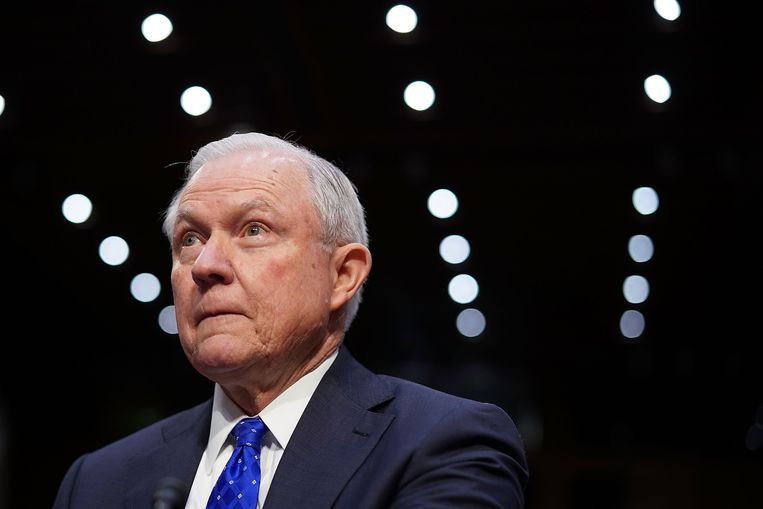 President Donald Trump did not need to send a memo or telephone his attorney general to make his desires known. He broadcast them for all the world to see on Twitter. The instruction was clear: The Justice Department should investigate his defeated opponent from last year's campaign.
However they were delivered, Trump's demands have ricocheted through the halls of the Justice Department, where Attorney General Jeff Sessions has now ordered senior prosecutors to evaluate various accusations against Hillary Clinton and report back on whether a special counsel should be appointed.
Sessions has made no decision, and in soliciting the assessment of department lawyers, he may be seeking a way out of the bind his boss has put him. At a congressional hearing on Tuesday, he pushed back against Republicans impatient for a special counsel. But if he or his deputy ultimately does authorize a new investigation of Clinton, it would shatter post-Watergate norms intended to prevent presidents from using law enforcement agencies against political rivals.
The request alone was enough to incite a political backlash, as critics of Trump quickly denounced what they called "banana republic" politics of retribution, akin to autocratic nations where election losers are jailed by winners.
"You can be disappointed, but don't be surprised," said Karen Dunn, a former prosecutor and White House lawyer under President Barack Obama who advised Clinton during her campaign. "This is exactly what he said he would do: use taxpayer resources to pursue political rivals."
Democrats vividly recall Trump on the campaign trail vowing to prosecute Clinton if he won.
"It was alarming enough to chant 'lock her up' at a campaign rally," said Brian Fallon, who was Clinton's campaign spokesman. "It is another thing entirely to try to weaponize the Justice Department in order to actually carry it out."
But conservatives said Clinton should not be immune from scrutiny as a special counsel, Robert S. Mueller III, investigates Russia's interference in last year's election and any connections to Trump's campaign. They argued, for example, that Clinton was the one doing Russia's bidding in the form of a uranium deal approved when she was secretary of state.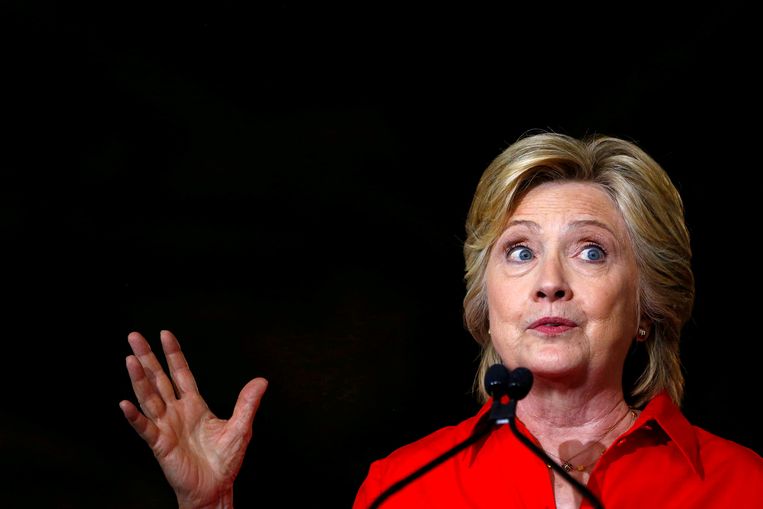 Peter Schweizer, whose best-selling book, "Clinton Cash," raised the uranium issue in 2015, said a special counsel would be the best way to address this matter because it would actually remove it from politics.
"It offers greater independence from any political pressures and provides the necessary tools to hopefully get to the bottom of what happened and why it happened," said Schweizer, whose nonprofit organization was co-founded by Stephen Bannon, Trump's former chief strategist.
Public pressure
At Tuesday's hearing before the House Judiciary Committee, Sessions denied that he was responding to Trump's public pressure. "A president cannot improperly influence an investigation," he said, "and I have not been improperly influenced and would not be improperly influenced. The president speaks his mind. He's a bold and direct about what he says, but people elected him. But we do our duty every day based on the law and facts."
Even as he rebuffed Democrats suggesting he had been compromised, Sessions pushed back against Republicans who pressed him on why he had not already appointed a special counsel. "What's it going to take to get a special counsel?" demanded Rep. Jim Jordan, R-Ohio.
"It would take a factual basis that meets the standards of the appointment of a special counsel," Sessions said.
Jordan raised questions about a dossier of salacious assertions about Trump prepared last year by a firm paid by Clinton's campaign and the Democratic National Committee. Jordan said "it sure looks like" the Democrats collaborated with the FBI to use the dossier to persuade a secret intelligence court to issue a warrant to spy on Americans associated with Trump's campaign. "That's what it looks like," Jordan said.
Sessions bridled at that. "I would say 'looks like' is not enough basis to appoint a special counsel," he retorted.
Uranium case
Among the issues being examined, according to a Justice Department letter to the committee, is the uranium case. In 2010, Russia's atomic energy agency acquired Uranium One, a Canadian company that at the time controlled 20 percent of U.S. uranium extraction capacity. The purchase was approved by a government committee that included representatives of nine agencies, including Clinton's State Department.
Donors related to Uranium One and another company it acquired contributed millions of dollars to the Clinton Foundation, and former President Bill Clinton received $500,000 from a Russian bank for a speech. But there is no evidence that Hillary Clinton participated in the government approval of the deal, and her aides have noted that other agencies signed off on it. The company's actual share of U.S. uranium production has been 2 percent; the real benefit for Russia was securing far greater supplies of uranium from Kazakhstan.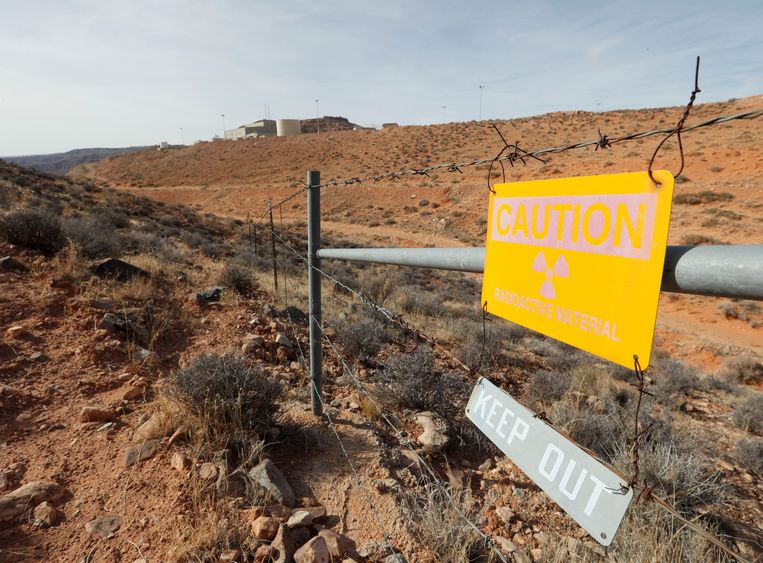 Other issues mentioned in the Justice Department letter include Hillary Clinton's use of a private email server, which was investigated by the FBI until the bureau's director at the time, James Comey, declared last year that no prosecutor would press charges based on the evidence. The letter said the department was also examining Comey for leaking details of his conversations with Trump after the president fired him.
To the extent that there may be legitimate questions about Clinton or Comey, however, the credibility of any investigation presumably would be called into question should one be authorized by Sessions or his deputy, Rod J. Rosenstein, because of the way it came about under pressure from Trump.
Of 10 former attorneys general contacted Tuesday, only one responded to a question about what they would do in Sessions' situation.
"Witch hunt"
"There is nothing inherently wrong about a president calling for an investigation," said William P. Barr, who ran the Justice Department under President George H.W. Bush. "Although an investigation shouldn't be launched just because a president wants it, the ultimate question is whether the matter warrants investigation."
Barr said he sees more basis for investigating the uranium deal than any supposed collusion between Trump and Russia. "To the extent it is not pursuing these matters, the department is abdicating its responsibility," he said.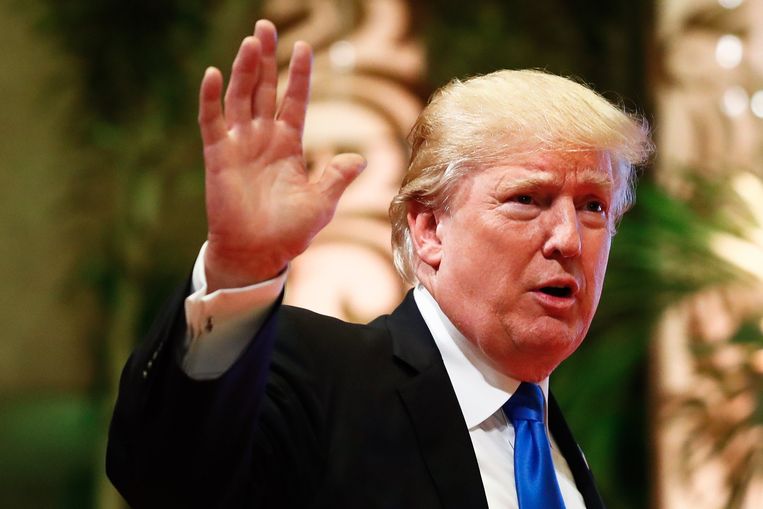 Trump promised last year that if elected, he would instruct his attorney general to appoint a special prosecutor to investigate Clinton. But he backed off that pledge shortly after the election, saying, "I don't want to hurt the Clintons."
By last summer, with Mueller's investigation bearing down, he had changed his mind. To Trump, the inquiry was a "witch hunt" based on a "hoax" perpetrated by Democrats. It was all the more galling, advisers said, because Clinton had not been prosecuted, a frustration exacerbated by recent reports about how her campaign helped finance the salacious dossier.