New York Times
Ordinary Day in Kirkuk, as a Rift Lurches Toward War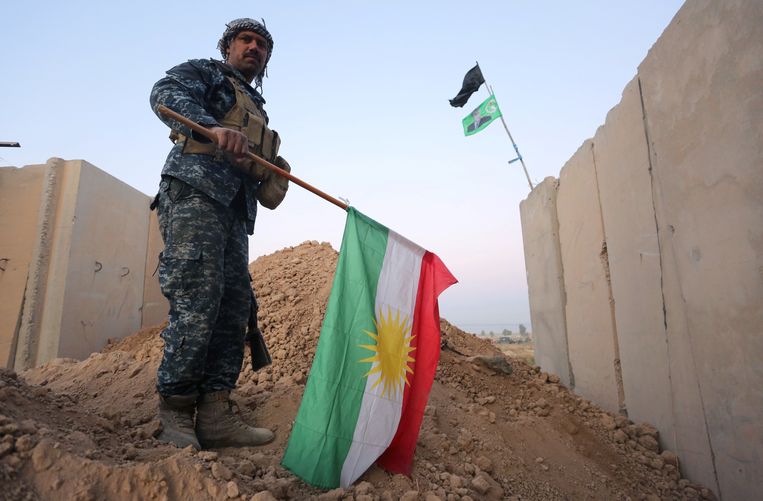 Iraqi state television reported early Monday that Iraqi forces had begun an assault on Kurdish-held Kirkuk and its oil fields, as the country's prime minister released a statement ordering troops to take control of the area.
The movements came as Kurdish fighters set up machine gun positions atop a highway overpass less than 2 miles from Iraqi army soldiers in gun-mounted Humvees. To the northwest, Kurdish commanders said, Kurdish reinforcements guarded Kirkuk's oil fields.
An independence vote by Iraqi Kurds last month forced a political showdown with the central government in Baghdad. Now, the dispute has escalated into a standoff between forces that are otherwise military allies in the U.S.-led coalition fighting Islamic State militants.
Baghdad has demanded that the Kurds return Kirkuk and other disputed areas they seized in northern Iraq after Iraqi troops fled an Islamic State assault in 2014. The Kurds have refused to budge.
On Sunday night, Prime Minister Haider al-Abadi accused Kurdish leaders of bringing fighters from the Kurdistan Workers' Party in Turkey into Kirkuk, calling it "a declaration of war against the rest of Iraq and its federal forces." He provided no evidence. The United States lists the group, which is known as PKK and is active in northern Iraq near the Turkish border, as a terrorist organization.
Najmaldin O. Karim, a Kurd who is governor of Kirkuk province, said in response to al-Abadi's statement: "That's absolutely not true. I deny it." Karim said a handful of Iraqi Kurds who sympathize with the PKK's goals had arrived in Kirkuk over the weekend. But he said that they were not PKK members or fighters, and that they were not armed.
Tensions in Kirkuk were already high Saturday night after news reports said Iraqi forces had issued a 2 a.m. Sunday deadline for Kurdish forces to withdraw from contested areas or face unspecified consequences. Officials in Kirkuk called the reports false.
Baghdad and the autonomous Kurdish region have argued over Kirkuk and its oil fields for years. But the dispute intensified after Kurdish leaders included the areas in a referendum on independence from Iraq.
Baghdad has since moved to squeeze the landlocked region, shutting down overseas flights to two international airports. Late Sunday, Iraq's foreign ministry announced that Iran, at Iraq's request, had closed its borders with Iraq near the Kurdish region.
Both sides were clinging to hardened positions.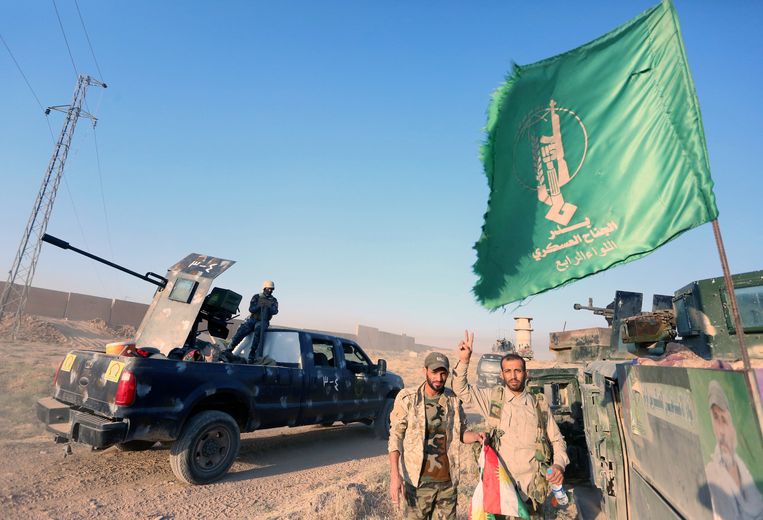 On Sunday in Dibis, about 30 miles northwest of Kirkuk, Kurdish soldiers known as peshmerga filed in and out of a command post near oil fields that emitted black smoke from gas flares. The Kurdish region exports about 550,000 barrels of oil a day, including oil from fields near Kirkuk, earning about $8 billion annually.
Kamal Karkokly, the Kurdish commander for the Dibis area, said he expected an attack by government forces at any time. "This is a very dangerous situation," he said, sitting below a detailed military map of the region. "If they try to attack, the result will be bad for them and for us, and for the whole region."
The mayor of Dibis, Abdullah al-Salihy, said that oil fields outside the town were protected by a brigade of peshmerga, but that he still fears an Iraqi military attack. If that happens, he said, he will join the peshmerga. "Everybody here carries their weapons home with them at night," he said.
On Friday, peshmerga troops withdrew from two small districts south of Kirkuk, allowing Iraqi government forces to take over their positions. Kurdish leaders said they had done so to avoid clashes with Iraqi troops.
In downtown Kirkuk on Sunday, Sheikh Hatim al-Asi, spokesman for a regional militia that is part of government-sanctioned units known as popular mobilization forces, said Baghdad was determined to reclaim the areas. "We prefer to solve this by negotiations, but if we are forced to fight, we will," al-Asi said.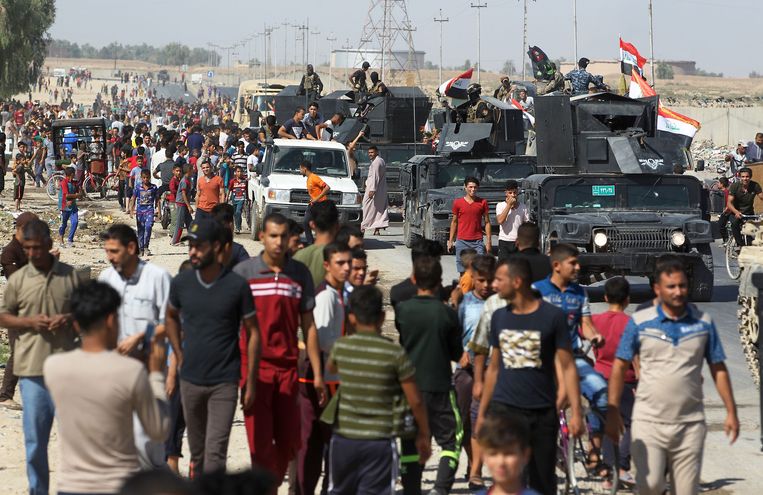 But Ahmed al-Asadi, the spokesman in Baghdad for the popular mobilization forces, said government troops would not provoke clashes. He said their mission was to "preserve security and protect all citizens."
Late Sunday, the president of the Kurdistan Regional Government, Masoud Barzani, offered to negotiate with Baghdad on Kirkuk and other issues, without conditions. Al-Abadi has said he will not negotiate unless the Kurds annul the referendum results.
In downtown Kirkuk, well-armed local and federal police officers were out in force Sunday to "reassure the people that everything is under control," said the commander of the Kirkuk police, Gen. Khatab Omar. The referendum alarmed many Arabs and Turkmens in Kirkuk who say they want to live under Iraq's central government, not under Kurdish regional control.
The police chief personifies the competing allegiances in a city where the governor, a Kurd, was fired by Baghdad but has kept his post because Kurds control Kirkuk. Both the Kurdish and Iraqi flags fly over the governor's compound.
Omar, a Kurd, has a portrait of the late Kurdish regional leader, Jalal Talabani, on his office wall. But he is paid by the central government and wears an Iraqi flag on his uniform.
"We need to resolve this," he said of the dispute between the Kurds and Baghdad. "It's frightening our citizens."