✦
Winter Olympics
Olympic organizers say tickets are sold, but where are the people?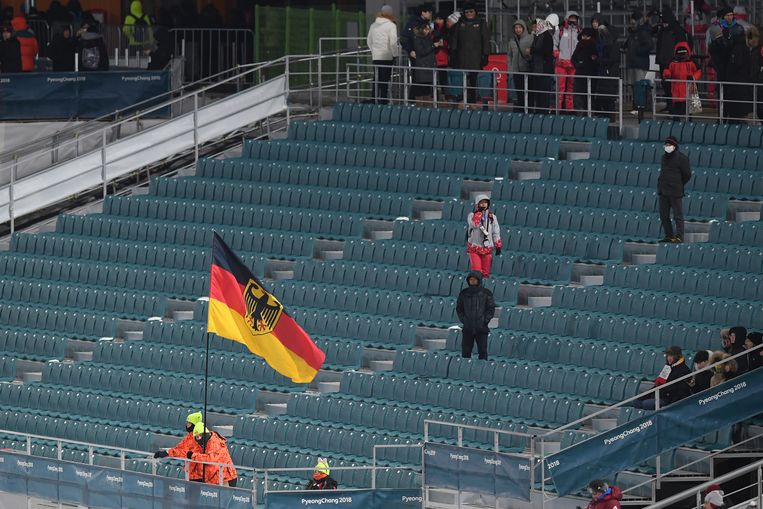 Shortly after 11 a.m. for the last several days, Sung Baik-yoo, the chief spokesman for the organizers of the 2018 Winter Olympics, has leaned into a microphone at a news conference and provided a ticket sales update. The news is always a little more positive than the day before.
By Thursday, Sung said organizers were within 1 percent of their target of 90 percent sold out, a figure that equals about 1 million tickets sold. Yet the scene at venues here, from the ski slopes in the mountain cluster to the ice sports stadiums of Olympic Park, tells a story far different from Sung's pronouncements of success.
Swaths of empty blue seats have been a familiar backdrop despite organizers' efforts to fill in gaps by providing volunteers with so-called passion tickets that allow them to attend events and by bringing in school groups by the busload. So far, fans have been able to show up right before the start of all but the most popular events and buy a ticket.
Peter Skinner, an Australian who traveled from his home in Bangkok, said he regretted purchasing tickets months before the games started.
"We're never again buying tickets in advance," said Skinner, as he walked with his wife toward the hockey arena for the first session of the men's competition. One event they had been looking forward to, the men's downhill, was postponed along with several other skiing events because of bad weather. They headed to figure skating instead.
"It's sad, it's half empty," he said of the sparse attendance he had seen.
"A little bit strange"
It is not just the spectators who have noticed. Aksel Lund Svindal of Norway described completing his gold medal run in the men's downhill Thursday in front of a mostly empty grandstand as "a little bit strange."
The low attendance may be partly attributed to the fact that South Korea does not have a culture of Alpine sports. It has achieved Winter Olympic success in just two events, speedskating and figure skating.
At some Olympic Games in other countries, locals have packed venues to watch unfamiliar sports just to be a part of the experience. That has not happened here. A near-capacity crowd watched short-track speedskater Lim Hyo-jun secure South Korea's first gold medal Saturday, but less popular events are taking place in front of blocks of empty seats.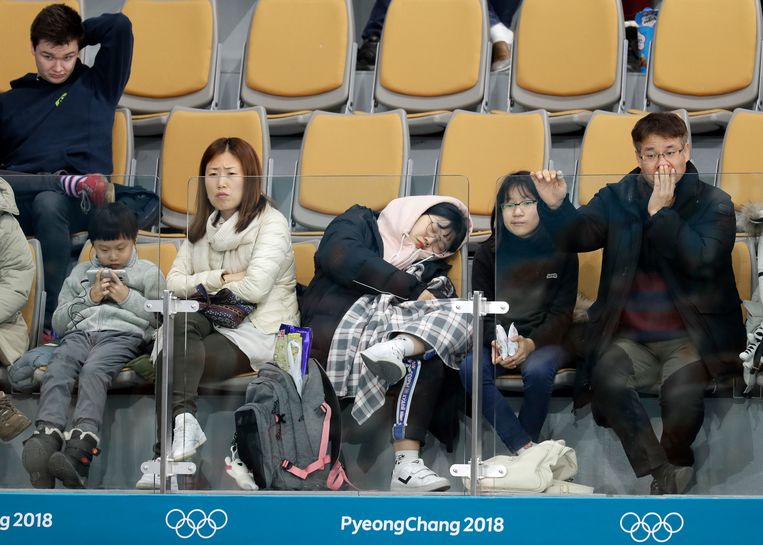 "If we had this race in Italy, Austria, Norway, Sweden, it would be packed with 50,000 people," Svindal said. To be fair, he said, he doubted people in Norway would fill an arena for short-track speedskating, like they did here, but he still wished he had won his medal amid a more raucous atmosphere. "It's a bit sad."
Empty seats are not a problem unique to the Pyeongchang Games. Organizers of the last two Olympics — in Rio de Janeiro in 2016 and Sochi two years earlier — also found themselves under scrutiny as images of half-empty venues were beamed worldwide. Unused seats reserved for sponsors and athletes were blamed then. Organizers are doing the same here.
"We find they are the empty seats," said a spokeswoman for Pyeongchang 2018, though it is unlikely that is the lone explanation. Organizers continue to advertise the games and are actively encouraging fans to buy tickets on-site.
At least one athlete saw the relative quiet as a silver lining. Laura Dahlheimer, a German biathlete, said that she needs to be able to concentrate as she fires her rifle at the target.
"I prefer this to when 50,000 people are screaming," she said.