New York Times
Jean-Claude Duvalier, ex-Haïti-president known for brutality, dies at age 63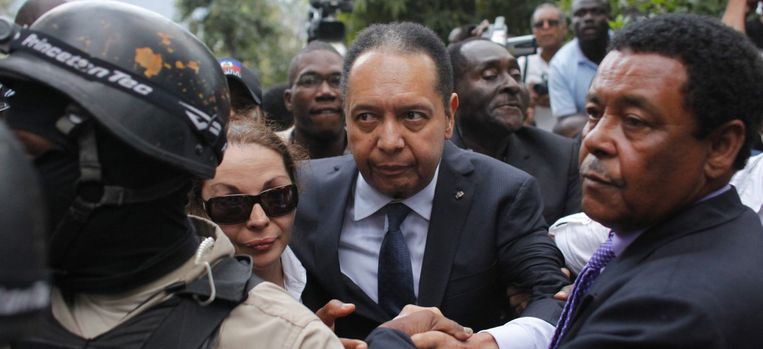 Jean-Claude Duvalier, a former president of Haiti known as Baby Doc who ruled the country with a bloody brutality, and then shocked it anew with a sudden return from a 25-year exile in 2011, died Saturday.
Mr. Duvalier, 63, died of a heart attack in Port-au-Prince, Haiti, at a private residence where he was staying, his lawyer told The Associated Press. President Michel J. Martelly announced the death on Twitter.
Duvalier continued to defend what human rights workers called one of the most oppressive governments in the Western Hemisphere, following in the footsteps of his father, François, known as Papa Doc, who died in 1971. The son was 19 when he assumed the post "president for life," as he and his father called it, becoming the youngest head of state at the time.
Though generally viewed as less harsh than his father, he never apologized for atrocities, including brutal crackdowns on opponents at the hands of the feared Tonton Macoutes, a civilian militia that left a thousand people, if not more, dead, disappeared or illegally detained.
Indeed, he defended himself as victims of his government pursued cases in Haitian courts on charges of corruption and human-rights abuses. Duvalier appeared in court and calmly denied any wrongdoing and even asserted the country was better off when he ruled.
"Were there deaths and summary executions under your government?" a judge asked him at a hearing in March 2013.
"Deaths exist in all countries," Duvalier replied almost inaudibly. "I didn't intervene in the activities of the police."
He dined regularly at restaurants in Port-au-Prince, Haiti's capital, and attended events at the invitation of Martelly, whose administration has included relatives and allies of people associated with Duvalier.
A brief statement released by Martelly's office said he learned of Duvalier's death "with great sadness" and made no mention of the former president's iron-fisted rule.
"On behalf of the entire government and people of Haiti, I take this sad occasion to extend my sincere sympathies to his family, his relatives and his supporters across the country," Martelly said.
Richard Sassine, a close friend of Duvalier, told The Miami Herald that Duvalier had been writing a memoir that would correct misunderstandings about him and his tenure.
"He was a gentle giant," Sassine said. "Not this tyrant."
This year, his old political party announced that it would field candidates in elections and opened an office, though analysts were not sure if it was a serious move or a thumb in the eye of the rival he loathed, Jean-Bertrand Aristide, another formerly exiled president who also returned and still is a political force.
Duvalier fled the country in 1986, as political repression and worsening economic conditions set off violent unrest in what was then and still is the hemisphere's poorest country. He asked France for asylum and the United States for the plane that would take him there, a U.S. official said at the time.
His departure set the stage for democratic, though tumultuous, elections that lifted Aristide, a former priest to the poor, to power. (Years later, he, too, was chased from the country by political upheaval.) Human-rights groups have said that Duvalier looted Haiti's treasury of millions of dollars and largely lived off ill-gotten gains.
His presence in the country, and the fact he will now escape trial, appalled victims and human rights workers who worked to bring him to justice.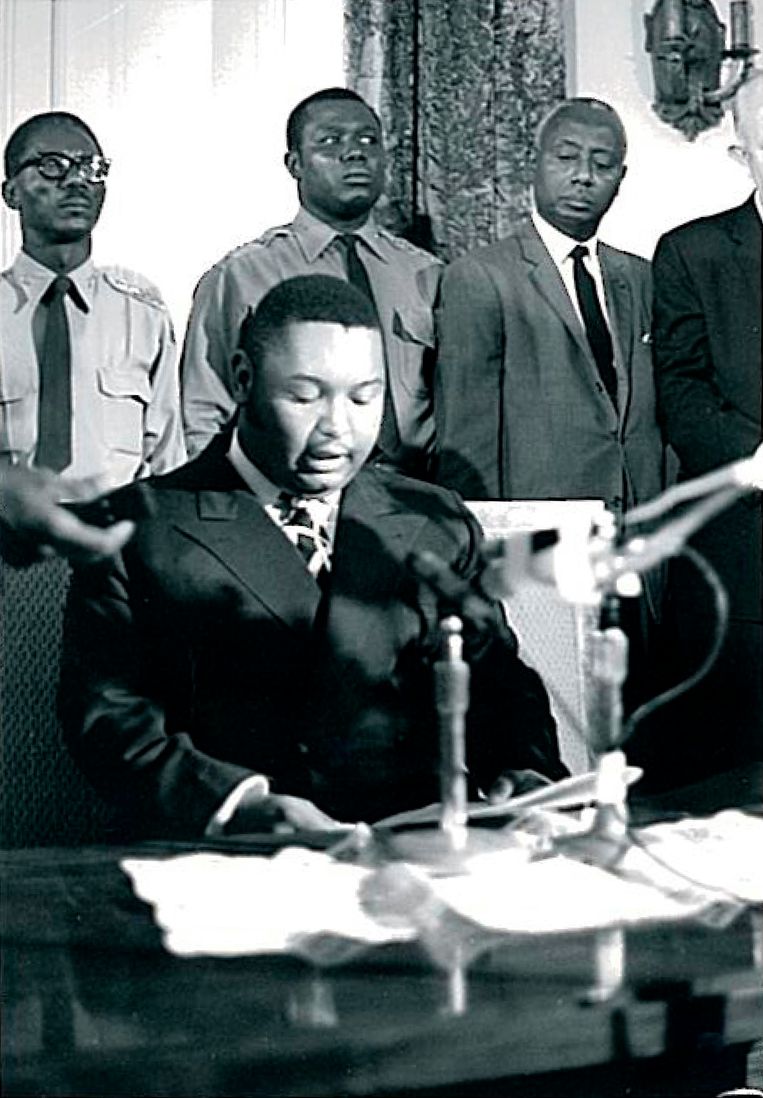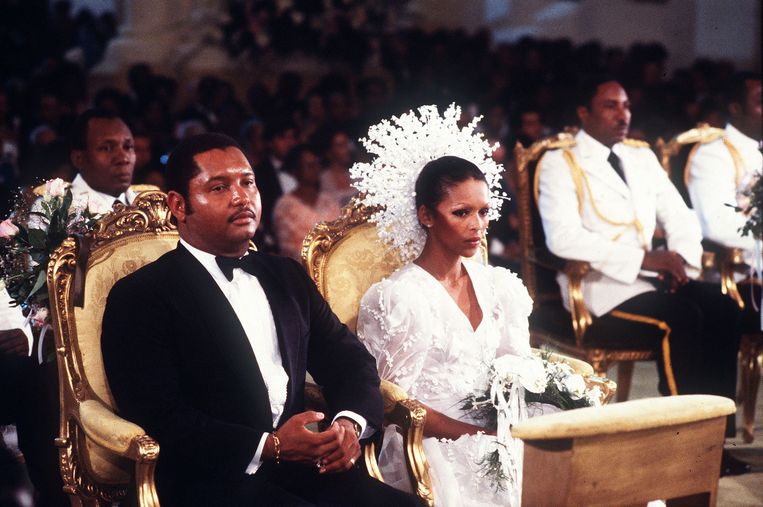 "On Duvalier's death I'm thinking of the look in my mother's eyes when she talks about her brother Joel who was disappeared by that dictator," Patrick Gaspard, a Haitian-American who is the U.S. ambassador to South Africa, said on Twitter. "News of the passing of Duvalier makes me honor my father and generations of Haitians who resisted that vicious dictatorship."
Still, a majority of the population now was born after his departure, perhaps dampening passions for or against him. "He managed with the complicity of foreign powers and domestic politicians to avoid facing justice both when he was in France and when he returned to Haiti in 2011," said Robert Fatton Jr., a University of Virginia professor and the author of "Haiti: Trapped in the Outer Periphery." "Because he escaped trial, the extent of his crimes and looting will not be fully documented."
Duvalier was born July 3, 1951, in Port-au-Prince. Biographical sketches published at the time he became president describe him as an introvert who liked fast cars and jazz and was a martial arts enthusiast. He spoke English, Spanish and French and attended classes at the University of Haiti, though diplomats whispered that he was unprepared for office and speculated that his father's ministers would hold the real power.
"He did not have the vision or sense to change what his father left for him," said Amy Wilentz, the author of "The Rainy Season: Haiti Since Duvalier" and other works on the country. "He was like a young prince. His father's people controlled him, and he never got out from under them."
Duvalier rarely granted interviews and kept public appearances to a minimum, but details of lavish spending on art, clothing and a wedding believed to have cost $5 million trickled out of the presidential palace.
That marriage was in 1980 to Michele Bennett, the daughter of a wealthy coffee baron, whose worldly ways and outspoken manner led many to believe she was actually running the country. They divorced in 1993.
Whether on his own volition or at the urging of others, Duvalier took obvious cues from his father, and while occasionally releasing political prisoners or tolerating critical news coverage, he quickly quashed serious dissent.
He curried favor with the United States and exploited its Cold War aims to ensure that Haiti did not fall under Cuba's sway by bargaining for aid, though his government did not receive all that it believed it needed.
Still, investment increased and he pushed urbanization and public works projects, drawing poor farmers from the countryside to such an extent that some argue that agriculture fell into an irreversible decline. The large Haitian diaspora blossomed as people fled and sent money home, buttressing the weak economy.
He welcomed nongovernment organizations to fill in what his government could not or would not do, leading to a heavy presence that still exists today.
"The years of Jean-Claude Duvalier were also the time of a ramping up of the current highly fragmented landscape of aid delivery in Haiti," said Laurent Dubois, an expert on modern Haitian history at Duke University.
"Jean-Claude Duvalier inherited a carefully constructed state apparatus for political repression from his father, and he largely maintained it during his regime," Dubois said.
"But he also cultivated new connections with the U.S., seeking new types of investment in the country," he added. "The model of using small manufacturing to expand the economy - some talked of Haiti becoming the 'Taiwan of the Caribbean' - was a key part of his economic policy, though even he later admitted that its ultimate success in alleviating poverty was quite limited."
As political oppression mounted, so did stories of his extravagances. When he fled Haiti, U.S. officials said he held $200 million to $500 million in foreign bank accounts and had a reputation for giving family members million-dollar vacations at luxury resorts, as millions of Haitians lived in squalor and scrounged for food.
While in exile, he kept a low profile, now and then vowing to return to Haiti before he did so on Jan. 16, 2011.
He said in an interview that the 2010 earthquake that devastated the capital broke his heart and that he wanted to help rebuild the country, not inject himself in politics or the chaotic presidential election unfolding at the time, eventually won by Martelly.
But others wondered if he was making a bid to secure money still stashed away.
He looked frail and far thinner than the 250 pounds he once carried on his six-foot frame, and with occasional trips to the hospital, Haitian media speculated that he had returned home to die.