New York Times
Indonesia's Graft Fight Strikes Fear Even Among the Honest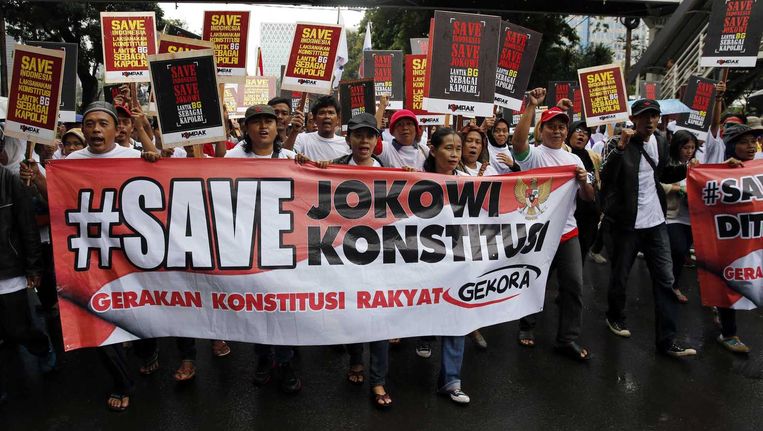 One is a telecommunications executive, another the former president-director of a state airline, and the third a project manager for Chevron. All three are serving prison sentences on corruption charges at a colonial-era penitentiary here, the latest trophies in Indonesia's struggle to dig itself out of the corrupt and authoritarian legacy of the Suharto dictatorship.
But instead of winning praise for the country's popular anti-corruption campaign, the three cases have instead raised fears that it has run off the rails, with unchecked prosecutors going after innocent men to burnish their careers and judges going along to avoid being labeled soft on graft.
Human rights organizations have expressed outrage, international business groups are worrying about whether resource-rich Indonesia is a safe place to do business, and President Barack Obama has raised concerns with the country's new president, Joko Widodo, who was elected in July as an outsider willing to clean house.
Even the government says the three imprisoned businessmen did nothing wrong.
In each case, a government ministry has said the men violated no laws and should not be in prison. The vice president has weighed in on two of the cases, saying no laws were broken. Indonesia's main anti-corruption agency investigated one case and found nothing, and did not even consider the other two.
Indonesia has made impressive strides against corruption since the days when President Suharto, whose 32-year rule ended in 1998, handed out business monopolies like candy to cronies and relatives. The anti-corruption agency, the KPK, has jailed hundreds of government officials, politicians and businessmen for corruption since it was created in 2003 and is arguably the most trusted institution in the country.
But experts see the three cases as one more manifestation of the breadth of the task of cleaning up a nation that still ranks as one of the most corrupt in Asia.
"The institutions we have built are only as good as the people running the institutions," said Natalia Soebagjo, an Indonesian board member of Transparency International. "We are relying on the KPK because it's the only credible agency we have, but we have to improve the police, the attorney general's office and all the law enforcement institutions."
But in a scandal that threatens to tarnish Joko's upstanding image, the KPK too has come under attack.
After Joko nominated a three-star police general as the country's national police chief last month, the KPK announced that the general, long suspected of corruption, was a suspect in a bribery investigation involving millions of dollars.
The nomination was delayed, and the police, in a move widely seen as retribution, arrested one of the KPK's deputy chairmen, Bambang Widjojanto, accusing him of forcing a witness to provide false testimony under oath when he was a lawyer in 2010. Criminal complaints have also been filed against the KPK's chairman and two other deputy chairmen, who also face possible arrest.
"It's the KPK versus everyone," said Erry Riyana Hardjapamekas, a former deputy chairman of the agency. "They have created jealousy from the attorney general's office and police, and they create hatred from targeted political parties, politicians, businessmen, et cetera."
Professional rivalry may have played a role in the prosecution of the three businessmen, analysts said.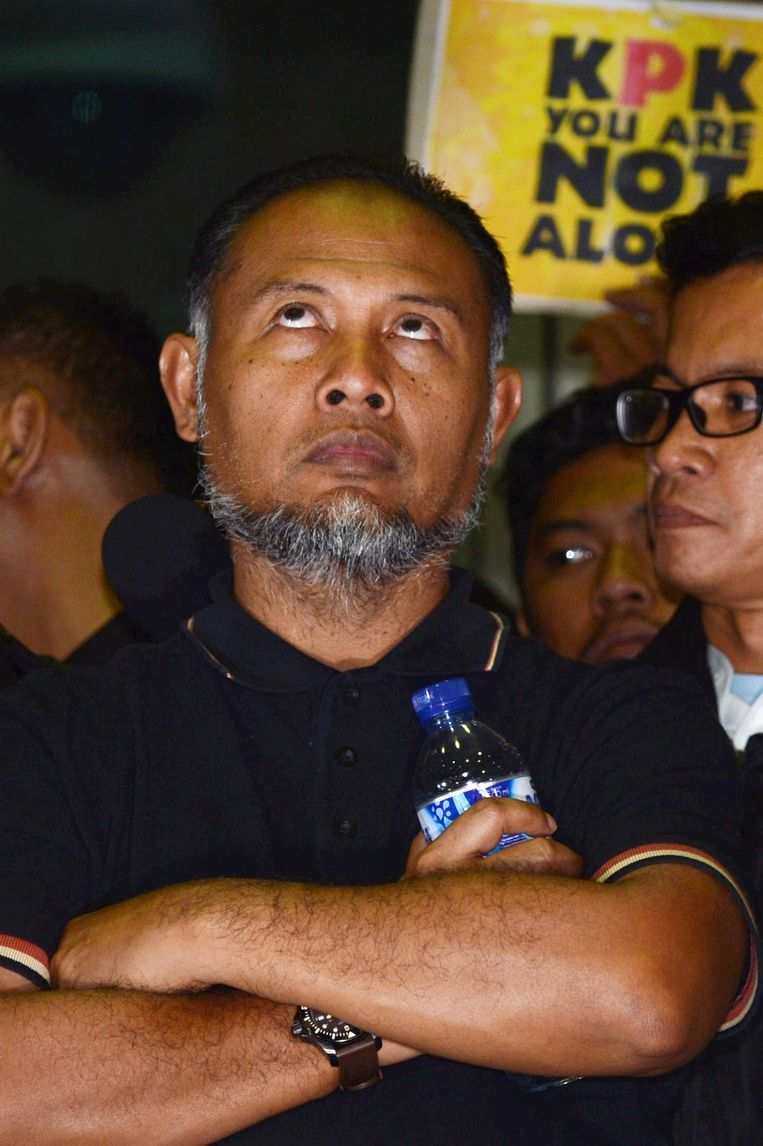 In 2011, the attorney general's office, which has generally taken a back seat to the KPK in corruption cases, announced that it was pursuing several "big fish."
Caught in the net were Indar Atmanto, the former head of IM2, a subsidiary of Indonesia's second-largest telecommunications company, Indosat; Hotasi Nababan, the former head of Merpati Nusantara Airlines, a state-owned carrier; and Bachtiar Abdul Fatah, a project manager for Chevron Pacific Indonesia, the local unit of the U.S. energy company.
Indar is serving an eight-year sentence, while Hotasi and Bachtiar are serving four years.
In each case, the government ministry involved has insisted that no laws were violated and then watched helplessly as the attorney general's office pressed its case.
In all three cases, the attorney general relied on a section of the anti-corruption code that criminalizes causing financial losses to the state. The convictions have been upheld by courts even though the ministries contend that no state losses were incurred.
In Indar's case, his company was accused of not paying taxes and fees to use a broadband frequency that its parent company was already paying for.
"I did nothing wrong, and the government said that I didn't do anything wrong, but the attorney general didn't want to listen," Indar said in a prison interview recently. "It has shaken our faith in the legal system."
Hotasi was accused of causing state losses because the state airline he ran put down a $1 million security deposit to lease two planes that were never delivered. Executives from the U.S. companies that promised the planes were found guilty in the United States of failing to honor their commitments, sentenced to prison and ordered to repay the security deposit, but they have not yet done so.
In the Chevron case, Bachtiar was accused of corruption involving a soil cleanup program he oversaw at a drilling facility on the island of Sumatra. Prosecutors argued that the Indonesian contractors Chevron hired were not qualified and did not have the proper permits and that the cleanup was unnecessary because the area was not contaminated enough.
They said the program cost the state $9.9 million in reimbursements owed to Chevron for the cleanup. Chevron says that the soil was sufficiently contaminated and that it never received state reimbursement.
The Ministry of Energy and Mineral Resources testified in the case that Chevron had not violated any regulations and, even if it had, it was a contractual civil matter that did not warrant criminal prosecution.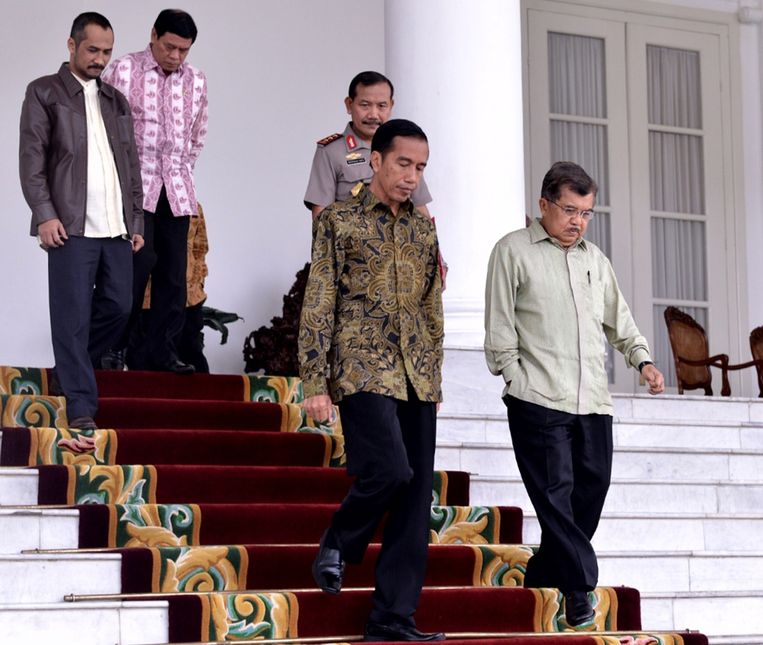 It is this case that has drawn the ire of U.S. energy companies and Obama, who raised the issue with Joko during a bilateral meeting at the Asia-Pacific Economic Cooperation summit meeting in Beijing in November.
But corruption cases can gather their own momentum in a country fed up with graft. Hasril Hertanto, a criminal law expert at the University of Indonesia, said some judges find it difficult to acquit any defendant in a high-profile corruption trial.
"There are some justices who have stated that their decisions were due to public pressure, so they ultimately chose a legal interpretation of a case to personally protect themselves," he said.
Indar and Hotasi, however, blame the attorney general.
"These are fabricated cases," Hotasi said in an interview recently. "The attorney general's office wants to show that they have achievements, and they are under political pressure."
They accused the attorney general's office of undertaking cases against high-profile companies to solicit bribes in exchange for dropping the investigations.
Hotasi said he was approached several times by "middlemen" offering to help get the investigation dropped for 1 billion rupiah, about $79,000, but he refused.
"This institution is taking advantage of the public outcry over corruption because it is a profitable business," Indar said.
The attorney general's office declined a request for an interview with senior officials and did not reply to a submitted list of written questions regarding these cases. The Indonesian Supreme Court, which has upheld the convictions in all three cases, did not reply to verbal and written requests for interviews.
Joko, in an interview last month, said he was looking into the cases.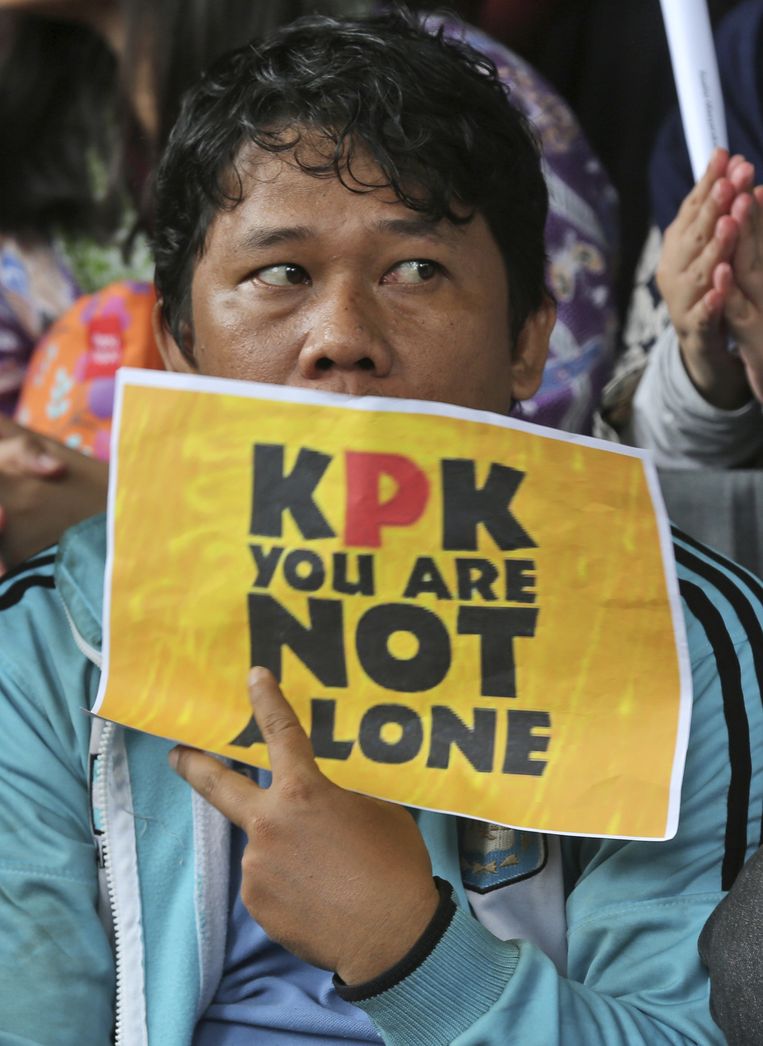 Bachtiar, Hotasi and Indar are still hopeful they will prevail in their requests for reviews by the Supreme Court.
In the meantime, they appear in the courtyard of Sukamiskin Prison at 7 each morning for roll call, where they sing the national anthem and fill their days with activities like cooking, until bed check at 7 p.m.
They see their families on weekend visits inside the prison's 20-foot walls. Last month, Indar and his wife celebrated their 20th anniversary in the prison's visiting area.
"It's tough," he said. "It's hard on me but harder on my family."
Bachtiar fears that even if he is released, his reputation is doomed.
"This label that I am corrupt will stick for decades," he said. "Anyone who Googles my name will see the name of a corruptor, which I and my family do not deserve."