Feminism
In city's drinking culture, more women are calling the shots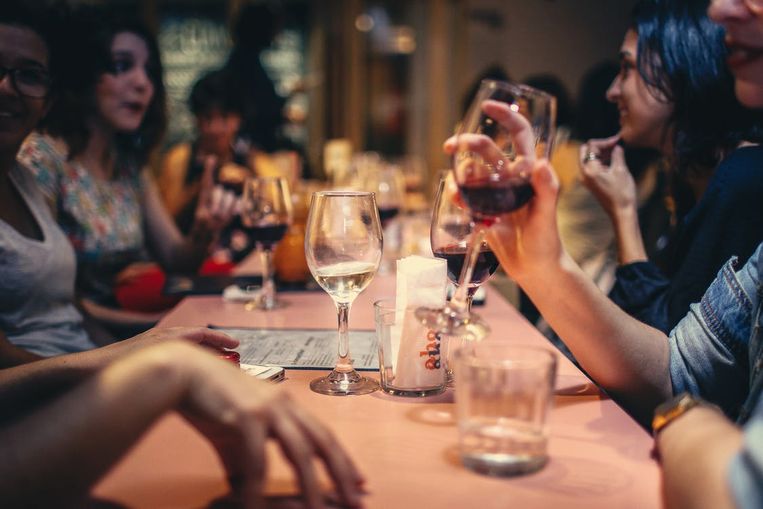 Treadwell Park on the Upper East Side of Manhattan looks like any other sports bar. On game days, it can get packed with young business-casual types gathering to cheer at oversize screens, play foosball and eat burgers and fries at communal wooden tables.
Downstairs, however, is a hidden lair for less rowdy types: a tasting room, dedicated to the best beer in the world. A former storage space, it can accommodate only about 10 people. This detail, however, didn't stop the Samuel Smith Brewery, a prestigious beer-making family in England, from choosing the cellar to host one of the first-ever tastings in the United States of its oatmeal stout.
"It might be the most utilized space in the city," said Sean Ellwanger, the New York City sales manager for Merchant du Vin, a beer importer.
Anne Becerra, the city's first woman to be a certified cicerone (basically a beer sommelier), oversees the beer program at Treadwell Park's two New York locations. She had the idea for the exclusive room, called the Cellar. "I love being upstairs. I think it's fun. I love playing the games," she said. "But sometimes you want to talk quietly and share a great beer somewhere private."
Becerra filled the Cellar with artifacts from breweries around the world. There is an old clock from a Trappist brewery in Belgium and a panel etched with the Reinheitsgebot, the German beer purity law of 1516. Mugs and glasses from traditional English pubs are on display.
A leather-bound book listing the beers available, along with their vintages, ingredients and back stories, sits on the one table in the room. In the corner a mounted screen will often show reruns of "The Beer Hunter," a 1990 television series about English beer critic Michael Jackson, who went on a global quest for the finest ales, porters, stouts, malts and lagers. "When I took the cicerone test it was new, and there weren't study guides or classes," Becerra said. "I learned a lot of what I know from that guy."
Becerra has single-handedly elevated the New York beer scene, Ellwanger said. "She highlights ancient beers, local beers, quality beers we've never heard of," he continued. "If someone wants to get really deep into it and ask super-in-depth questions, her bar is where you are going to go."
From small-batch whiskey distillers in Brooklyn to indie breweries in Queens and bartenders becoming their own brands and getting book deals, New York is full of ambitious people who are constantly innovating the city's drinking culture.
What's different these days is that many of them are women.
"Without a doubt, there has been tremendous growth of women leaders in New York City's spirits scene since I first started in the industry more than six years ago," said Kelley McDonough, the director of public relations for the Distilled Spirits Council. "Some studies have shown that women have a better sense of smell and taste, which might give them somewhat of an upper hand," she said.
Last year, Kristin Tice Studeman, a writer and wine fan who contributes to publications like Vogue, W magazine and The New York Times, started noticing that rosé wasn't getting the same respect as other wines.
"It was the Gatorade of the Hamptons, the summer water, the 'rosé all day' drink," she said. "People didn't understand that it is a serious wine, and there are people making good ones, and it can pair well with food."
So Tice Studeman started the Rosé Project, an event series that included panel discussions and dinners that paired interesting rosé wines from Oregon to the Loire Valley with a three-course dinner. Well-regarded chefs including Melia Marden of the Smile and Dan Kluger of Loring Place created the menus. At most events, there were also rosé bars stocked with other varieties or special rosé cocktails.
Kimberly Prokoshyn, the head sommelier at Scampi restaurant in the Flatiron district of Manhattan, said that Tice Studeman offered a fresh and accessible perspective on food and wine. "I haven't really seen anyone do an event like that before, one that was more about celebrating rosé and less about promoting a particular brand," she said. "It's a cool thing."
Other women, meanwhile, are indeed representing major liquor brands, even traditionally male-oriented spirits like whiskey.
When Sam Leotta started working in the industry a decade ago, marketing teams targeted older, white men at country clubs and steakhouses. The only proper way to drink whiskey was straight. "You didn't add ice," she said. "You didn't talk about cocktails."
When Leotta became the senior brand manager for Macallan USA, she knew she had to challenge these ideas to keep the business alive. "Our future is in recruiting a new generation of drinkers," she said. "They aren't the stereotype of what our drinkers should look like or be like."
In 2017, Leotta helped Macallan, along with the female networking group HER, organize an event with 25 women in the West Village. Scotch whisky was served with each dinner course while Raquel Raies, an expert from Chicago, led a discussion about distinguishing and drawing out various flavors. For Sophia Li, a social media consultant and one of the three organizers of HER's New York chapter, it was the first time she had tried Macallan Scotch. She appreciated learning about its history.
In Kentucky, which is notably proud of its whiskey and bourbon distilleries, women have recently gained traction in the industry, which could very well have repercussions across the country and in New York. In 2010, Victoria MacRae-Samuels became the first female vice president for operations at Maker's Mark. And in 2017, a 20-something vegan named Marianne Barnes became the state's first female master distiller since at least before prohibition.
Leotta, who still walks into rooms of men who question her knowledge of whiskey, keeps the faith that she's moving the brand forward because she thinks differently from her male counterparts. "I've learned to embrace it and just own it," she said. "I can really use it as what I can bring to the table."
Others don't see why gender is a big deal in the alcohol business. "Would Anne want to see her name as 'cicerone' or 'New York's first woman cicerone?'" Ellwanger asked. "I don't know. I just see someone who has a deeper knowledge of beer than anyone I know: man, woman, whatever."