Diesel
In a first for Germany, Hamburg bans diesel engines. On two roads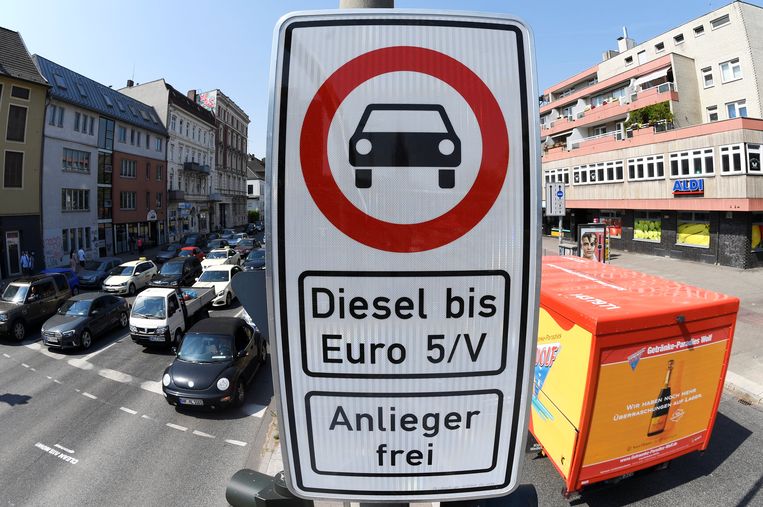 Local and national officials across Europe are considering, and in some cases already placing, restrictions on diesel vehicles in city centers — with one notable exception: Germany. Now, that is changing.
On Thursday, Hamburg became the first city in Germany to put in place any kind of ban on diesel vehicles, after a federal court ruled in February that it was legal for local officials to prohibit older diesel engines. But the limited nature of the restriction, affecting only a couple of the city's main thoroughfares, drew criticism from local residents and environmental campaigners.
It is a sign that, even though the diesel engine was a German invention, opposition to the fuel is growing in the country. Concerns have mounted over the use of diesel in the wake of a Volkswagen emissions-rigging scandal and increasing evidence of its harmful health and environmental impacts. In contrast to their neighbors in Europe, though, German officials had thus far been reluctant to restrict diesel vehicles, after decades of lobbying by the country's powerful automakers.
"We believe this will trigger a domino effect in Germany," said Ugo Taddei, a lawyer at ClientEarth, one of two environmental nonprofits that took the diesel ban lawsuit to the federal court in Germany. "Many cities are facing very serious air pollution problems, and they will need to set restrictions."
Hamburg, a port city in northern Germany, was forced to outline how it would improve its air quality after being sued by a resident and an environmental group.
So starting Thursday, all diesel vehicles without the latest so-called Euro 6 technology will be prohibited from driving through a stretch along Max-Brauer-Allee in the Altona area in the center of town, and trucks without the newest technology will not be allowed on a portion of a nearby highway known as Stresemannstrasse. The two streets were chosen because emissions from traffic tended to accumulate there, as a result of relatively little open space and wind passing through.
In the early weeks of the ban, the police are planning to hand out warnings to offending motorists, a police spokesman said Thursday. Eventually, though, they will actively check vehicles by inspecting individual registration papers and hand out fines of 20 euros, or $23, to car drivers and 75 euros to truck drivers found to be in contravention of the rules.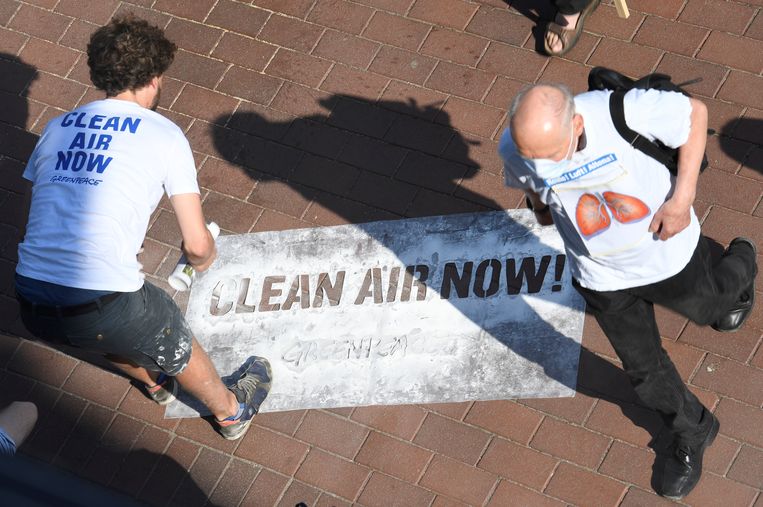 The ban, though limited in scope, has been seen as an important first step to making similar restrictions more widespread across Germany, where the presence of a huge auto industry has made moves toward such measures more difficult. If the move is shown to improve air quality, other cities could use it as evidence to support their own policies.
Wider shift away from diesel
Jan Dube, a spokesman for Hamburg's Department for the Environment and Energy, said the diversions were not expected to raise emissions elsewhere in the city above European Union limits. He added that the city was also working on expanding its bus and bicycle lane network as part of broader efforts to improve air quality.
The VDA, which represents the auto industry in Germany, has been pushing for alternative remedies like park-and-ride services. The group said in a statement that driving bans were not the most effective way to combat poor air quality.
"The natural renewal of modern and clean diesel vehicles on its own will lead to a significant increase in air quality in the coming years," it said.
About a third of passenger vehicles in the country run on diesel, and carmakers have spent decades promoting the technology. But thanks to a series of scandals, sales of diesel vehicles have been falling — the proportion of Germany's cars that run on the fuel dropped this year compared with 2017, the first such annual decline in decades, according to the German transport authority.
It is part of a wider shift away from diesel, and the internal combustion engine, across Europe. Along with moves by cities to ban or restrict diesel vehicles, countries like Britain, France and Norway plan to do away with gas or diesel engines entirely.