Het Beste uit de New York Times
Harassment All Around, Afghan Women Weigh Risks of Speaking Out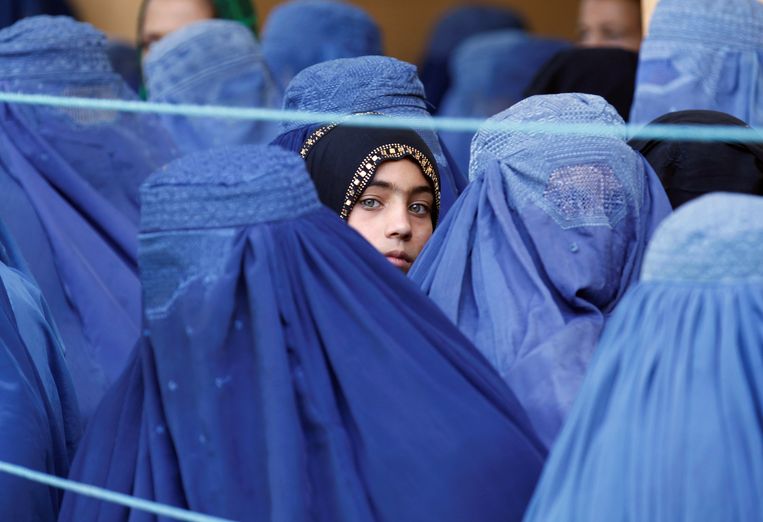 KABUL, Afghanistan — "You're ugly, Maryam, everyone says so, but I guess you're a virgin so when you're ready to have sex, let me know and I will be glad to …" Her male co-worker, writing on her Facebook account, finished the sentence obscenely.
It was 10 a.m. on a normal day in the life of an Afghan working woman. The journalist Maryam Mehtar, 24, said she had already that morning been harassed or assaulted at least five times: in the bus to work, on the street waiting for the bus, by a man who grabbed her buttocks, by another man who asked how much she charged and by a young boy who said she had a "pretty vulva."
Finally in the relative safety of her own office, she opened her computer to read the Facebook offer from one of her colleagues to deflower her.
Emboldened by the uprising of women in America and Europe against sexual harassment, a few particularly courageous Afghan women are speaking out, too, in the face of a problem long just accepted as commonplace and unsolvable.
"Most of my friends are silent," said Ms. Mehtar, who works for the Afghan news agency Sarienews. "They think if they talk everyone will blame them, and they're right."
Ms. Mehtar is one of the few Afghan women willing to name and shame her abusers, something most are afraid to do — and not just because of fear of public humiliation.
When women speak up, they take a big risk, said Shaharzad Akbar, 30, who works as an adviser to President Ashraf Ghani and says she was sexually assaulted when she was an intern early in her career. "In Afghanistan, women can't say they faced sexual harassment. If a woman shares someone's identity, he will kill her or kill her family. We can never accuse men, especially high-ranking men, without great risk."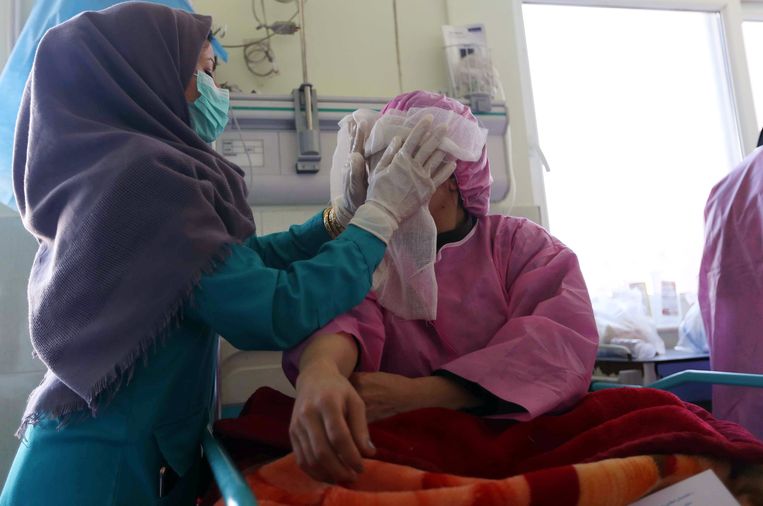 They fear not only the vengeance of the abusers, but sometimes even that of their own families, Ms. Akbar and others said.
Zubaida, 26, was a police officer whose superior groped her breasts and demanded sex. She quit her job, but does not dare give her own full name or her abuser's. "If I said his name, definitely he would kill me or one of my family members," she said. Worse, if it became public, she said she would fear that her own family members might carry out an honor killing against her.
Even rape victims are sometimes killed by their own relatives, who believe the shame attached to rape is worse than the suffering of the rape victim.
"In Afghanistan, we are both the victim and the criminal," Zubaida said. "I can't even tell my own family that I quit because of sexual harassment. Western women are so lucky."
One 31-year-old woman, who feared that she and her children could be killed if her name were used, had returned to Afghanistan after years of living in Iran. She had done well in school there, and as an educated woman she quickly found work, first in a provincial government office in Ghazni Province.
On her first week at work, the director of her department threw her over a piece of furniture and tried to sexually assault her; she fled the office and quit. In Kabul, she went to buy a plot of land from the government, and the director of the department began sending her nude photographs of himself and asking her for sex, mostly via Facebook messages.
The harassment many of them face extends even to Afghan employees of international and Western institutions, according to numerous women interviewed for this article.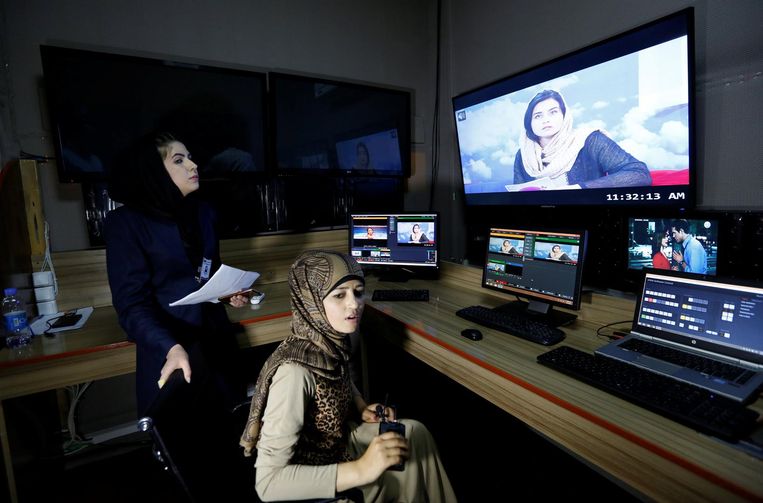 One woman gave up on government employment after repeated harassment and started her own nongovernmental organization. She began applying for grants from the United Nations, the United States Agency for International Development and various Western embassies.
"Every time the same thing: The Afghan staff would say, 'I'll approve your proposal, if you have sex with me,'" she said, asking that her name not be used because she still hopes to find a grant and does not want to anger potential donors. "Everyone thinks that those women who work outside the home are whores, and Afghan men can say and do anything they want with them."
Women in the media are particularly frequent victims, in part because they have public profiles, and often use social media with their real identities. That often attracts men who hurl sexual abuse at them with abandon — often not even bothering to disguise their names. The abuse frequently includes sexually explicit photographs.
When Ms. Mehtar posted on Facebook her view that "Afghan women are not safe even in their own homes," she was deluged with a mixture of hate mail and sexually abusive comments. She received hundreds of Facebook and Twitter messages — which she has archived. One came from an Afghan writer named Jalil Junbish, who described himself as an authority on women's rights. It read: "You're a whore and have had sex with many men."
Contacted by Facebook Messenger about the abuse, Mr. Junbish not only confirmed that it came from him, but repeated his accusation. "Maryam is a whore," he replied to a female Afghan reporter for The New York Times. "Why are you her friend?" He added, "You're a whore, too."
When the reporter contacted Mr. Junbish by telephone, he confirmed that the Facebook account was his own, but he then claimed that it had been hacked by someone else who sent the abusive messages.
The Afghan entrepreneur Hamid Samar this year came up with the idea of starting a television station, Zan TV, pitched at millennials. All of the on-air personalities, newscasters and producers are young women, 35 to 40 of them, with far fewer men behind the scenes (although they are the ones in charge). Some American officials enthusiastically praised the idea, and the station is seeking American funding.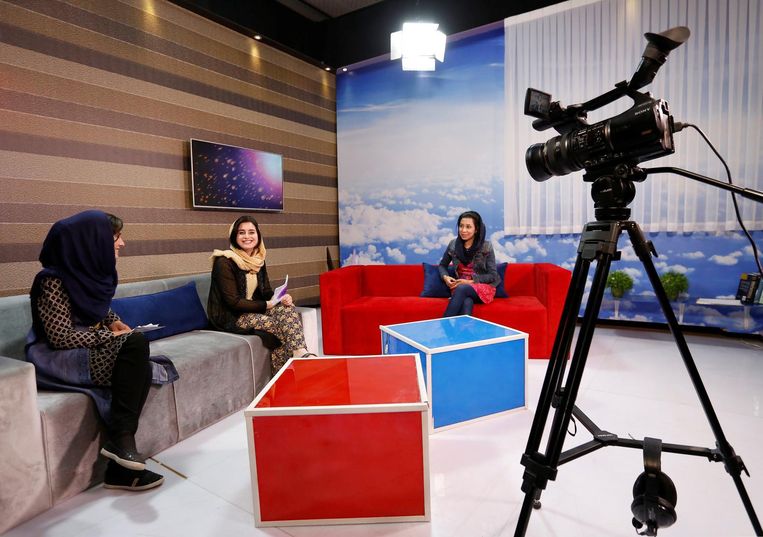 Within only a few months, however, rumors began to circulate that many women were complaining of sexual harassment at the station, and there was a wave of resignations, according to two women who said they were among those who quit because of that. They were interviewed in the past week on the condition of anonymity because they feared being unable to find another job if they spoke out.
Mr. Hamid, the owner, said sexual harassment was not tolerated at Zan TV. "Zan TV is a safe place for women," he said. "Families trust us and send their daughters outside to work for us, and we never break their hearts."
Sulieman Samar, the public relations coordinator for Zan TV, and a brother of the owner, denied that there had been any resignations over harassment. "Everyone who works here signs contracts promising not to sexually harass anyone," he said. "Sexual harassment is wrong."
In one of the country's most outrageous cases, last month, an Afghan air force colonel was accused of demanding sex from a subordinate. The woman secretly videotaped his assault on her, with his face and identity clear. Posted on Facebook anonymously, that video and a more explicit second one went viral in Afghanistan.
Maj. Gen. Dawlat Waziri, the spokesman for the defense ministry, said that Col. Ghulam Rasoul Laghmani had been detained and was under investigation, but so far no one has formally accused him of harassment. General Waziri said the authorities had been unable to find the woman, whose identity in the video is unclear.
The Afghan government has made some efforts to combat sexual harassment, which is widely seen as one of the main reasons the country has never been able to meet its goals to recruit female police officers and soldiers, who are still less than 1 percent of the security forces.
Recently, the Ministries of Interior and Communications jointly set up hotlines to report sexual harassment, with separate numbers for women (989) and men (999). Since the interior ministry is in charge of the police, many assumed the hotlines were for reporting problems with police officers.
A woman who answered the 989 number said that was not their role; they handle only phone harassment cases of the heavy-breathing type. "If a policeman harasses you," the hotline operator said, "you should slap him, or ask other women to slap him. We can't help you."
Fahim Abed and Najim Rahim contributed reporting.