New York Times
Greece Ponders the Other Danger to Its Economy: Its Bureaucratic Labyrinth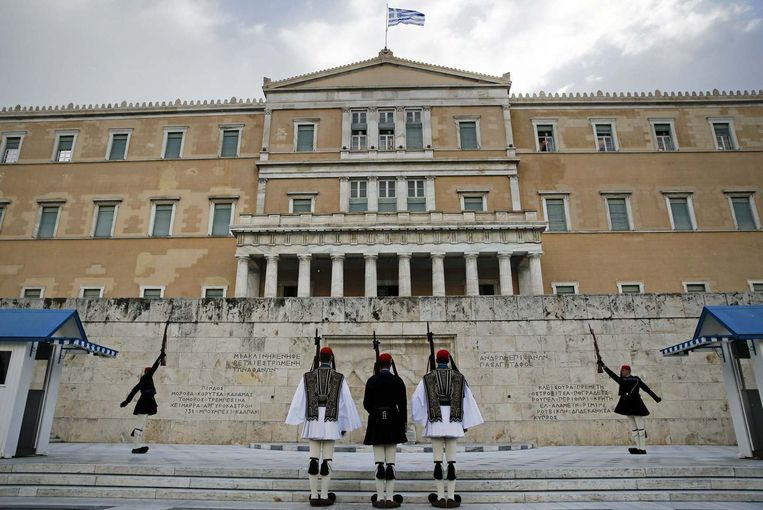 Yannis Stamatiou is one of this country's many business owners who say Greece's economic problems are not just about austerity.
Just ask him about the bureaucracy, which the new government has vowed to streamline but is a snarl of rules, decades in the making, that could prove hard to untangle.
Stamatiou recalls with disgust his trip last summer to a dingy tax office in southwest Athens.
The large plastics factory his family has run for 40 years, which employs 150 workers and is one of the few in the industry to survive Greece's wrenching economic crisis, was poised to get a rare bank loan. But because of a welter of changes to Greece's tax rules in recent years, the tax official could not produce a critical document the bank needed to seal the deal.
"We came this close to closing the whole company because the government couldn't give me a piece of paper," said Stamatiou, the chief executive of Stamatiou Plastics, lighting a cigarette as he described the anxiety that he says keeps him awake night after night. "Greece is never going to move forward unless this new government tackles the dysfunction, bureaucracy and uncertainty that we have failed to address since the crisis."
As Prime Minister Alexis Tsipras stages a showdown with European creditors over a debt deal, he has insisted that a first step must be removing many of the austerity measures that previous governments agreed to starting in 2010 as conditions for bailout loans totaling 240 billion euros ($274 billion).
But without many of the other economic changes that Tsipras and his finance minister, Yannis Varoufakis, say they intend but need time to make, removing austerity may not be nearly enough to restore economic stability - let alone stoke growth and create the new jobs that Greece desperately needs.
Whether the government can buy that time is the multibillion-euro question that now hangs over the ultimatum that European officials set Monday in Brussels, insisting that Athens agree by the end of the week to continue honoring the current bailout rules while negotiations proceed or risk a cutoff of funds that could soon cause a default.
News reports late Tuesday suggested that Athens was poised to request an extension of its loan arrangements for six months. Whether that would include a pledge by Athens to abide by the kind of austerity demanded by the country's European lenders was unclear.
There is no question that Greece is struggling to recover from the austerity cuts that its international creditors have demanded. To improve the national balance sheet, previous governments slashed state spending 20 percent in five years, mostly by cutting wages, pensions, health care and social services, which impoverished many Greeks and depressed consumption.
The economy has shrunk by a quarter in the last five years, and unemployment is above 25 percent. New data released Tuesday showed Greece lapsing even further into deflation, a debilitating downward price spiral.
But just as harmful as austerity cutbacks have been the structural problems inhibiting economic efficiency, many of which have barely budged, despite creditors' demands.
Businesses are still stymied by labor rules and tax policies that under the previous government often changed week to week - 2,200 new tax regulations in the last two years alone.
Firms like Stamatiou's, as well as investors and startups, face high administrative costs and bureaucratic inefficiency that Greek business associations say jeopardize jobs and leach about 14 billion euros a year from the economy. Corruption remains widespread, and vested interests have fought against opening swaths of the economy to competition.
"The removal of austerity is all fine and well," said Constantine Mihalos, president of the Athens Chamber of Commerce. "But it will only be the right solution if it is followed by the necessary structural reforms in the public and private sector creating conditions for growth."
Tsipras, even as his campaign and debt-negotiating rhetoric has vilified austerity, has acknowledged the need to pursue the overhauls that Greece's European partners - and many Greeks themselves - say are desperately needed. His Syriza-led government says it can succeed where others failed because the left-leaning party, having never before been in power, will not be constrained by inertia or vested interests.
He does not have the luxury of time. A modest economic recovery that began last summer has been at least temporarily derailed by the political upheaval in Greece. Investors and bank depositors have pulled tens of billions of euros from the country over the uncertainty of whether the austerity pushback will succeed or will instead result in Greece's potentially being the first member to leave the euro currency union.
Many elements of Syriza's growth blueprint would take time to bear fruit, meaning Greece could remain dependent on external European aid for a long time.
Stamatiou, who runs the plastics business with his son, Filippos, 26, is sympathetic to the bid to end austerity. When the crisis hit, they did not cut employee wages, finding other ways to reduce costs.
"When you lower their salary for years, they have no ambition to do new things," Filippos Stamatiou said of the company's workers. "It's not productive for them or for the economy."
Tsipras has said his government will break most of those barriers. Greece's new budget minister, Dimitri Mardas, said in an interview that the priority was to "reconstruct the state and the economy from zero, and rebuild it again." But to the chagrin of creditors in debt negotiations this week, Tsipras is resisting changes like making labor laws more flexible, which he argues would perpetuate hardship.
Economists say Tsipras' plans to stoke consumption by eventually rolling back austerity could help. But businesses say growth would come much faster if the government focused on enhancing Greece's productive capacity, in part by following through immediately on basic changes like cutting red tape and enhancing competition.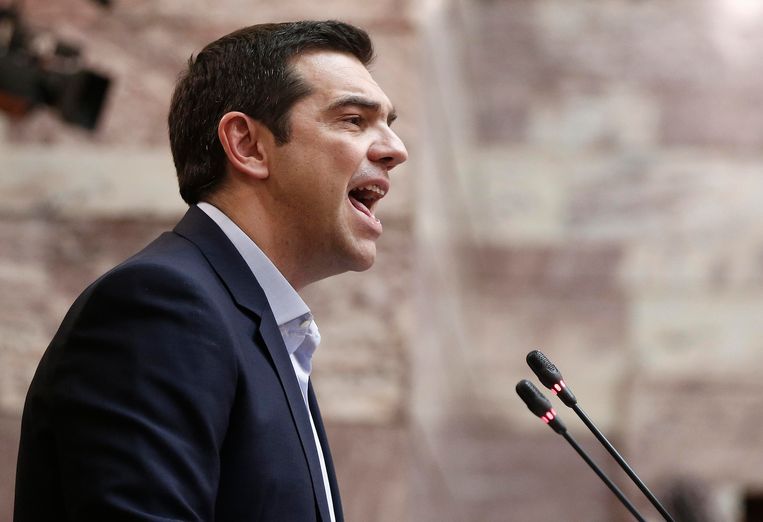 Filippos Stamatiou argues that the government should take the same efficiency approach to revamping the government that his father used to streamline their company. Before the crisis, their firm was one of about two dozen plastics producers in the country, making construction materials and equipment for fish farms.
When construction collapsed during the crisis, Stamatiou pumped more money into aquaculture. He now exports fish-farming gear to the Middle East, along with live sea bream and sea bass that he farms near a Greek island. Today, his is one of only four major plastics producers in Greece left standing.
But Stamatiou's efforts to build on success has hit obstacles - some that Greece's creditors identified but were never fixed, and others he says were created by the creditors themselves.
Last year, he tried to get 250,000 euros in EU grants to build a new fish hatchery and hire more workers. But the funds dried up as the government, to adhere to the bailout, stopped those investment programs as a way to help create a larger primary budget surplus - cash in the Treasury before interest and debt payments.
So Stamatiou tried instead to borrow from his bank, but it was impossible to get a loan unless he put up three times the amount of the loan as collateral. After the bank finally agreed, he went to the tax office, where he says he spent three days beseeching the government tax officer to navigate the thicket of new rules to give him the paper needed to complete the deal.
Now, sales have been hit by new uncertainty, as clients again worry that Greece may be forced out of the eurozone.
"We've endured almost everything," said Filippos Stamatiou. "In order for us not to disappear, stability needs to return. When that happens, we'll see about growth."
Such problems are hardly limited to the old economy, as Tina Kyriakis well knows.
Kyriakis, 30, hovered over a computer one afternoon at Impact Hub, an airy wooden loft for Greek startups in central Athens. A former corporate communications director for a French company that withdrew from Greece after the crisis hit, she created a small business in 2012 giving cultural tours of Athens to tap the one lively sector of the economy, tourism.
"I knew domestic consumption would be dead for at least 10 years, so I decided to focus on income that doesn't have to do with the local economy," said Kyriakis, surrounded by a roomful of once-unemployed young people striking out on their own. Yet the energy from the startup scene has been no match for the Greek bureaucracy.
Because government licensing rules limit competition in the tour guide sector - a problem highlighted by Greece's creditors - Kyriakis' five freelance employees cannot give tours at the Acropolis.
When someone does work, she must go to the social security office in person to register their hours. If the schedule changes, she must go again to report it.
"The administrative burden is killing us," she said. "You spend hours and hours in public offices, not being efficient."
Meanwhile, the tax code changes so frequently that it is almost impossible to keep up, Kyriakis said. And with a 23 percent value-added tax on all tours, plus a 26 percent tax on profit, she has little left over to reinvest.
"If you are doing something innovative in Greece, you face a chaos of uncertainty, instability and risk," she said.
While Tsipras has pledged to help startups become the source of thousands of new jobs, Kyriakis is not optimistic. "They need to realize that change is only going to come through private initiatives," she said. "We need the economic and political environment to change in a way that will allow this to flourish."
Her message to Tsipras, she added, is this: "Just don't stand in the way."