Het beste uit The New York Times
Europe's Fastest-Growing Economy Could Be Headed for Trouble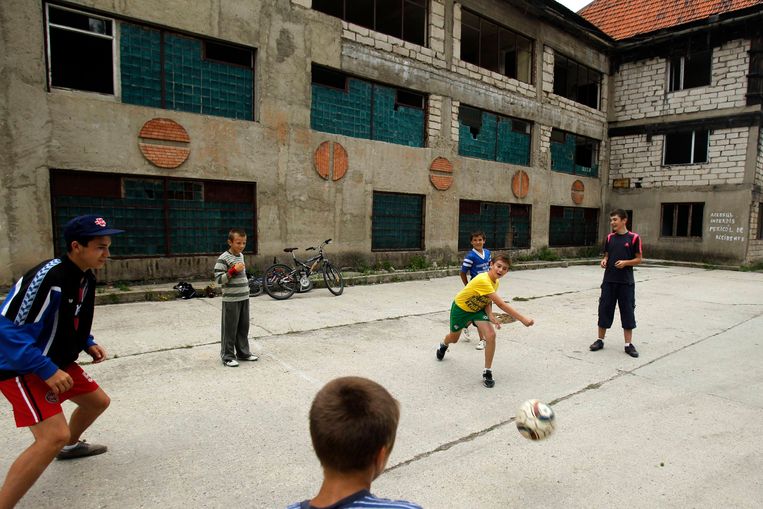 Somewhere inside the vast shopping mall — beneath the roller coaster, across from the IMAX theater and down the corridor from the electronic casino — Anca Mariana Petculescu spotted an appealing pair of black leather boots.
She remembered her credit card debt. She recalled the expensive repairs needed on the heating system at her apartment. Then she thought of the extra 500 lei — about $130 — the government had just added to her monthly pension. She bought the boots.
"Shopping is like my therapy," said Petculescu, 64, who retired five years ago from her accounting job at a state-owned telephone company. "To feel good, I buy."
The inclinations of this retiree at the AFI Cotroceni mall help explain why Romania is the fastest-growing economy in Europe. In the first half of the year, it expanded at a blistering 5.8 percent pace compared with the same period a year earlier.
Given that Romania is one of Europe's poorest nations, still recovering from the kleptocratic excesses of the Communist dictator Nicolae Ceausescu, this performance has resonated as affirmation of a bright new era. It has underscored the reinvigoration of Europe, finally growing after years of crisis.
Yet the scene at the mall also illustrates why many economists are pessimistic that Romania's fortunes can continue to improve — and why some fret that the next crisis in Europe is already taking shape. Much of the growth Romania has experienced is the product of a consumer bonanza — one financed by public sector raises handed out by a government whose populist generosity is pressing the killjoy limits of arithmetic.
To pay for wage hikes, the government has been cutting spending on investment for highways and other public works — a decision not unlike withholding a child's college tuition to finance a new swimming pool. Romania's dilapidated infrastructure has long limited commerce. The fear is that pay raises plus tax cuts have generated a momentary jolt of economic activity that will leave the country indebted.
"We are making the same mistakes as Greece," said Cristian Paun, an economist at Bucharest University of Economic Studies. "We are still continuing to increase the public debt when we are in a boom."
For now, any comparison to Greece, the most extreme example of an economy wrecked by unrestrained government largess, stretches credulity. At the end of last year, Romania's public debt was about 39 percent of its annual economic output, a fraction of the ratio for the United States (74 percent), Britain (92 percent) or Greece (182 percent).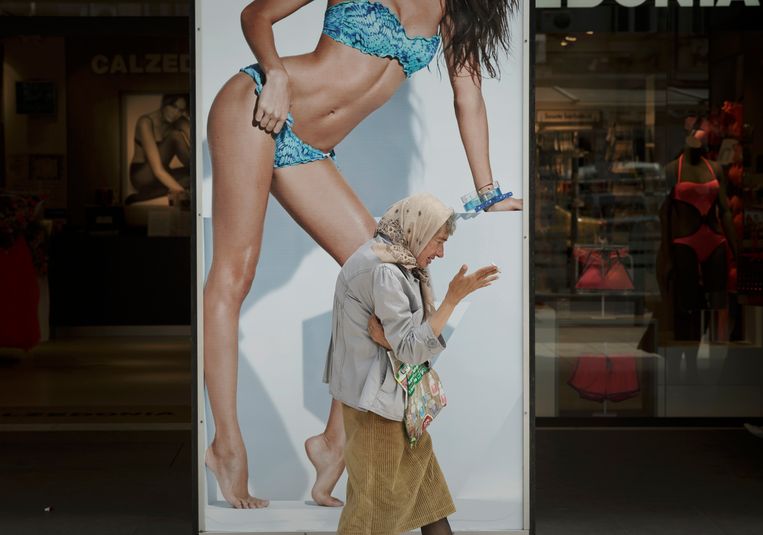 Still, Romania's public debt has roughly doubled over the past two decades. "This is very dangerous," Paun said. "When the crisis comes again, as it inevitably will, we are exposed."
Government officials dismiss such talk. Romania's median disposable income is less than one-tenth those of Sweden and Austria, according to the European Union. Donkey carts still operate in the countryside. In Bucharest, modern offices sit alongside grand old buildings with crumbling facades.
The government is facing pressure to improve living standards. Lifting wages is one way to do it. "We're making a lot of progress," said Andrei Pop, a member of Parliament who is part of the governing Social Democratic Party. "This growth is sustainable."
But Fitch Ratings, the global research firm, recently warned that Romania's spending risks generating a budget deficit larger than 3 percent of economic output. That would put it crosswise with European Union rules limiting budget deficits.
"It cannot end well," said Sen. Florin Citu, a member of the opposition National Liberal Party and a former chief economist for Romania at the investment bank ING. "It's going to explode in our faces."
Even union leaders say the government is handing out money absent a serious strategy.
"There's no question that wages had to be increased, but not like this," said Bogdan Iuliu Hossu, president of the National Trade Union Confederation (Cartel Alfa), which represents some 600,000 Romanian workers — among them teachers, police officers and civil servants.
This year alone, he said, the government has decreed more than a dozen raises. It lifted the minimum hourly wage for all workers by about 16 percent to approximately 8.375 lei (about $2.18). Then, medical workers received 25 percent increases. The entire public sector is due another 25 percent bump in January.
"The government gives money to the chosen people," Hossu said.
Romania has sought to amplify economic growth by courting foreign investment. The effort has been enhanced by an assault on official corruption undertaken by an agency created more than a decade ago, as part of Romania's successful campaign to join the European Union.
Operating out of a fortresslike building that served as a military headquarters during World War II, prosecutors at the National Anti-Corruption Directorate have convicted ministers, members of Parliament and even a sitting prime minister.
But in recent months, the government has sought to weaken anti-corruption laws. In January, it barred prosecution for corruption involving sums less than about $50,000. Enraged citizens took to the streets, and the decree was rescinded. But fresh drafts of legislation could constrain prosecutors and judges anew.
"There are moments when the political will shows us that there is no intention, there is no real wish to eradicate corruption," said the directorate's chief prosecutor, Laura Codruta Kovesi. "There is a real assault against the justice system."
Over the first seven months of the year, incoming foreign investment plunged more than 17 percent, according to the Romanian central bank. If worries about corruption are a factor, the sudden turn of money also speaks to a sense of befuddlement as the government seeks money to finance its wage increases.
In recent weeks, the government has outlined plans to force state-owned companies to hand over their cash reserves. In a contentious move, it has proposed shifting pension funds to shore up those for older workers.
"They keep saying things; they keep adjusting," said Dragos Neacsu, chief executive officer of the Romanian branch of Erste Asset Management, an Austria-based investment fund manager. "It's like they are musical producers trying out different versions of the song before they know what to play."
As local entrepreneurs convened for a recent networking breakfast, many fretted over the government's plans for an accounting change that would force companies to manage separate accounts for taxes — a measure they said would sow chaos. They wondered how to make investment decisions in light of perpetual uncertainty over wages.
"They are making our lives miserable," said Mona Mirea, an insurance broker. "It feels like we are heading into another crisis."
This year alone, the government has tweaked the tax code 22 times, complained Valentina Saygo, an accountant. "It's impossible," she said.
Among the biggest concerns is what the government is not doing — upgrading and expanding Romania's notoriously awful infrastructure.
Noriel, a Romanian toy company bought last year by a Polish and U.S. private equity fund, has expanded from 46 shops nationwide to 60. Yet Noriel would be expanding even faster if the highways were better, said its chief executive officer, Marek Maciejko.
The company designs its toys in Romania and manufactures them in China. They are shipped to a port on the Black Sea, then trucked to Bucharest. But getting toys to Noriel's stores in Timisoara — a city some 340 miles to the west — can take two days in winter, on one-lane highways.
"The lack of infrastructure has an impact on our business," Maciejko said.
Sorin Popa curses the highways, too. He grows lettuce in greenhouses in a village outside Bucharest, farming the same land that his father and grandfather did.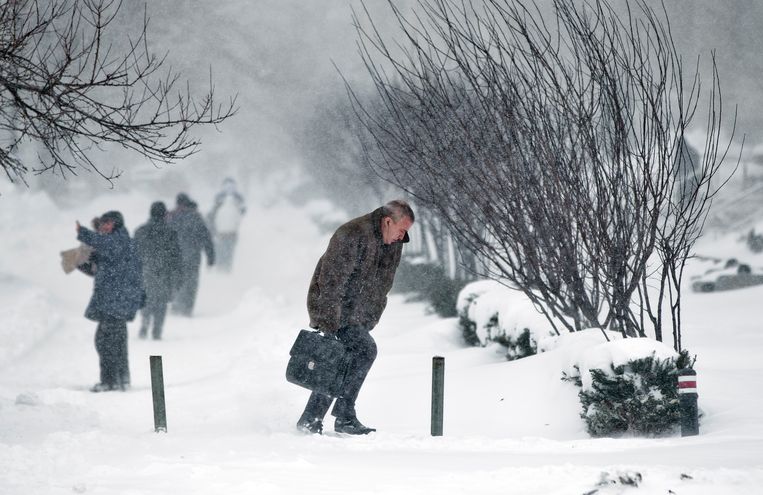 Back in the Communist era, the family took whatever price the state offered for its crops. They huddled around a wood fireplace for warmth. Today, gas heat filters through their home, which glows with televisions. They sell their crop to national supermarket chains, a sign of Romania's progress.
But getting their crop to the distribution center, only 28 miles away, can take more than two hours.
"We don't like it at all," Popa said. "It's keeping us from our work."
For now, many are too busy reveling in these bountiful times to worry about what comes next.
On a recent afternoon at the AFI mall, Claudiu Vacarus, a bar manager, surveyed new smartphones. He had just returned from several months of working in London. He planned to stay.
"Now is the moment to create something in my country," he said.