Two state solution
Energized foes push to cripple two-state goal?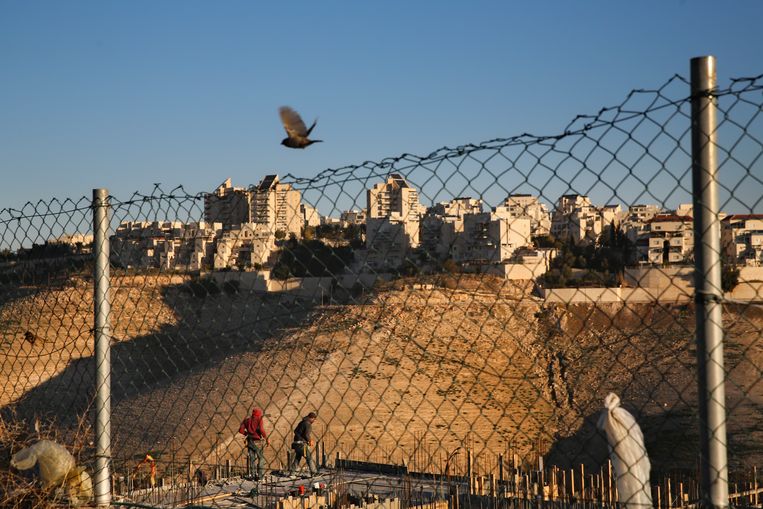 An emboldened Israeli right wing is moving quickly in the new year to make it far more difficult to create a Palestinian state, signaling its intention to doom hopes for a two-state solution to the conflict.
The actions have come on multiple fronts, as Prime Minister Benjamin Netanyahu's party for the first time has urged the annexation of Jewish settlements in the West Bank, and the nation's top legal officers pressed to extend Israeli law into occupied territory.
In addition, the Israeli Parliament, after a late-night debate, voted early Tuesday to enact stiff new obstacles to any potential land-for-peace deal involving Jerusalem, while also easing the way to rid the city of several overwhelmingly Palestinian neighborhoods, according to Israeli media reports.
Coming on the heels of President Donald Trump's recognition of Jerusalem as Israel's capital in defiance of decades-old U.S. policy and international consensus, the moves showed that the Israeli right senses a new opening to pursue its goal of a single state from the Jordan River to the Mediterranean.
"We are telling the world that it doesn't matter what the nations of the world say," Public Security Minister Gilad Erdan told more than 1,000 members of Likud's central committee Sunday. "The time has come to express our biblical right to the land."
But Palestinians and Israeli supporters of a two-state solution said the moves revealed the true colors of the country's ascendant right wing.
"We hope that this vote serves as a reminder for the international community that the Israeli government, with the full support of the U.S. administration, is not interested in a just and lasting peace," said Mahmoud Abbas, president of the Palestinian Authority, on Monday, adding that he would respond by revisiting the authority's existing agreements with Israel. "Rather its main goal is the consolidation of an apartheid regime in all of historic Palestine."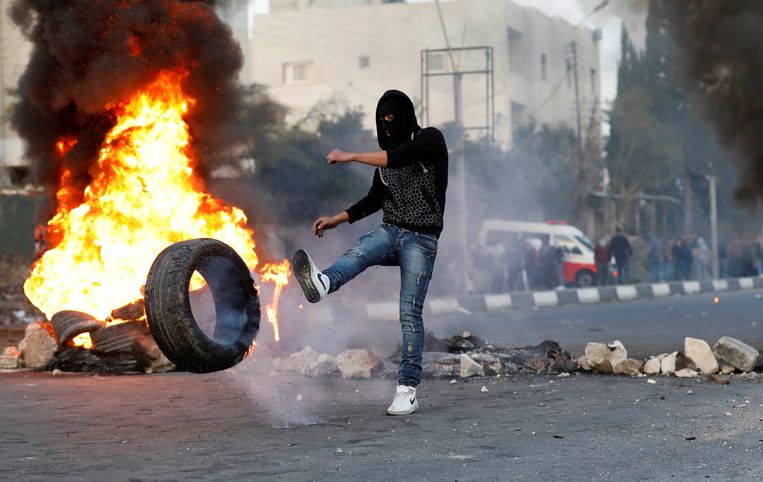 Daniel Seidemann, director of Terrestrial Jerusalem, which focuses on the Holy City's fate in a potential two-state solution, said that "what was winked and nodded about before is now being acknowledged publicly: 'We have no intent of sharing this land with anybody else except as a barely tolerated minority.'"
Arguably the most provocative, though least substantive, of the flurry of Israeli actions was a nonbinding but unanimous vote on Sunday by the central committee of Netanyahu's party, Likud, to support the "free construction and application of Israeli law and sovereignty in all liberated areas of settlement" in the West Bank.
Effective annexation
If such a measure became law, it would effectively annex Israeli settlements on land that the Palestinians demand for a future state and leave them with an archipelago of disconnected territory. The West Bank is now under military jurisdiction, though settlers are subject to civilian law, as Israeli citizens.
Netanyahu, who at the height of his political powers could have been expected to quash the vote, was not present for it. But most of the Likud ministers in his government endorsed the proposal, which was roughly equivalent to the adoption of a plank in a party platform. Party leaders acknowledged that Trump's hard-line support of Israel had created an urgency to seize the moment.
Even as Likud met near Ben Gurion Airport, Israel's attorney general, Avichai Mandelblit, published on Sunday a new formal instruction to all government offices, as part of an agreement with the Justice Ministry, that any new legislation explicitly state how it should be applied on the West Bank, or else the responsible government agency must say why it should not apply there.
Justice Minister Ayelet Shaked played down the instruction, telling Kan Radio that it would speed the application of Israeli law to areas where settlers live, which now sometimes takes years, she said, because it must first be adopted by the military commander, who lays down the laws of the occupation. "What we did is an attempt to decrease the gap between Judea and Samaria and Israel," Shaked said.
But opponents of the occupation said the little-noticed bureaucratic move had great significance. "The Knesset cannot pass laws that are valid in Japan," said Hagit Ofran, an advocate at Peace Now, a leftist group that opposes settlements, referring to the Israeli Parliament. "You can only legislate in places that you have jurisdiction. And if they claim jurisdiction over occupied territories, it means they're annexed."
Seidemann, of Terrestrial Jerusalem, said that measures applying Israeli law to Israelis living in the occupied territories would formally set up a democratic system for Israelis while leaving Palestinians subject to military rule.
The bill, an amendment to the basic law on Jerusalem — the closest thing in Israel to a constitutional amendment — would have two effects that supporters of a two-state solution called pernicious.
One would raise the legislative bar to ceding any part of Jerusalem to a foreign entity. Until now, a peace deal that gave up any part of the city could be ratified either with a supermajority in Parliament, or with a simple majority and a national referendum. Under the law passed Tuesday, it could only be ratified with a supermajority, 80 out of 120 votes.
Apartheid
"This is the current right-wing ideological majority shackling the future," Seidemann said. The law itself, however, could be reversed, by a simple majority vote in Parliament.
The other effect, and the more significant one in the short term, would be to clear away potential legal obstacles to redrawing the municipal boundaries of Jerusalem. Some of Netanyahu's allies have sought this power to remove Palestinian neighborhoods from the city, enhancing and preserving the Jewish majority in municipal elections.
"What it actually means is the establishment of the first Bantustans of Israel," said Ofran of Peace Now. "Like in South Africa — they said, 'They have their own townships, they run independently, run their own services,' while having actually zero resources to do that. We have Jerusalem, a poor city but with huge capacities, a huge budget, the national government's help, and now you're telling us that if you throw them away, they can do by themselves.
"It's a lie," she added. "It's doing exactly what they had in the apartheid regime."