The New York Times
Craig Spencer, Doctor in New York City, Is Sick With Ebola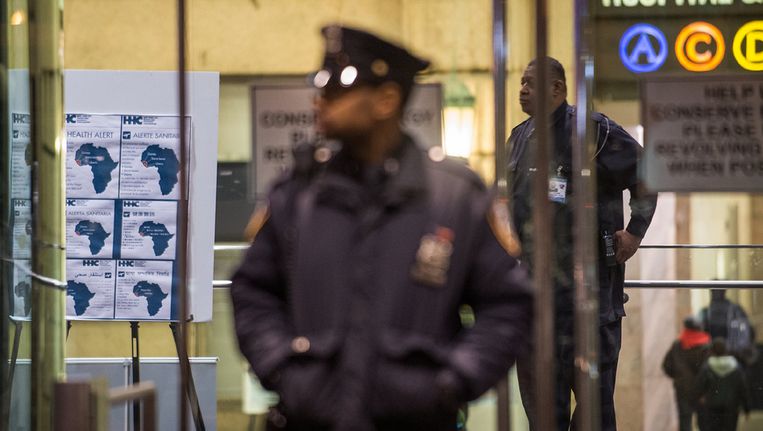 A doctor in New York City who recently returned from treating Ebola patients in Guinea became the first person in the city to test positive for the virus Thursday, setting off a search for anyone who might have come into contact with him.
The doctor, Craig Spencer, was rushed to Bellevue Hospital Center and placed in isolation at the same time as investigators sought to retrace every step he had taken over the past several days.
At least three people he had contact with in recent days have been placed in isolation. The federal Centers for Disease Control and Prevention, which dispatched a team to New York, is conducting its own test to confirm the positive test on Thursday, which was performed by a city lab.
While officials have said they expected isolated cases of the disease to arrive in New York eventually, and had been preparing for this moment for months, the first case highlighted the challenges involved in containing the virus, especially in a crowded metropolis. Spencer, 33, had traveled on the A and L subway lines Wednesday night, visited a bowling alley in Brooklyn, and then took a taxi back to Manhattan.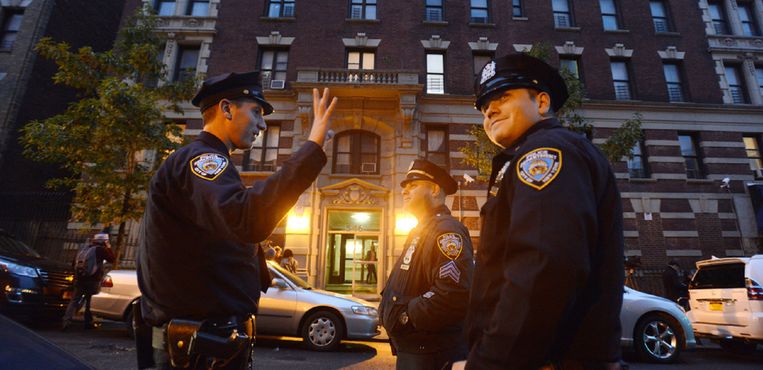 The next morning, he reported having a temperature of 103 degrees, raising questions about his health while he was out in public. The authorities have interviewed Dr. Spencer several times and are also looking at information from his credit cards and MetroCard to determine his movements.
People infected with Ebola cannot spread the disease until they begin to display symptoms, and it cannot be spread through the air. As people become sicker, the viral load in the body builds, and they become increasingly contagious.
Mayor Bill de Blasio, speaking at a news conference at Bellevue on Thursday night, sought to reassure New Yorkers that there was no reason to be alarmed.
"Being on the same subway car or living near a person with Ebola does not in itself put someone at risk," he said.
Dr. Spencer's work in Africa and the timing of the onset of his symptoms led health officials to dispatch disease detectives, who "immediately began to actively trace all of the patient's contacts to identify anyone who may be at potential risk," according to a statement released by the health department.
Dr. Spencer's fiancée has also been quarantined at Bellevue. Two other friends, who had contact with him on Tuesday and Wednesday, have been told by the authorities that they too will be quarantined but whether they will isolate themselves in their homes or be relocated was still under discussion, according to a person briefed on the investigation. None of the three were showing signs of illness.
The driver of the taxi, arranged through the online service Uber, did not have direct contact with Dr. Spencer and was not considered to be at risk, officials said.
Speaking at the news conference, city officials said that while they were still investigating, they did not believe Dr. Spencer was symptomatic while he traveled around the city on Wednesday and therefore had not posed a risk to the public.
"He did not have a stage of disease that creates a risk of contagiousness on the subway," Dr. Mary Bassett, the city health commissioner, said. "We consider it extremely unlikely, the probability being close to nil, that there will be any problem related to his taking the subway system.
"Still, out of an abundance of caution, officials said, the bowling alley in Williamsburg that he visited, the Gutter, was closed on Thursday night, and a scheduled concert there, part of the CMJ music festival, was canceled. Health workers were scheduled to visit the alley on Friday.
At Dr. Spencer's apartment building, his home was sealed off and workers distributed informational fliers about the disease.
Dr. Spencer had been working with Doctors Without Borders in Guinea treating Ebola patients, and completed his work on Oct. 12, Dr. Bassett said. He flew out of the country on Oct. 14, traveling via Europe, and arrived in New York on Oct. 17.
Where the Patient Is Being Treated
A doctor, who was recently in West Africa treating Ebola patients, was taken Thursday from his apartment in Harlem to Bellevue Hospital Center after he reported a high fever.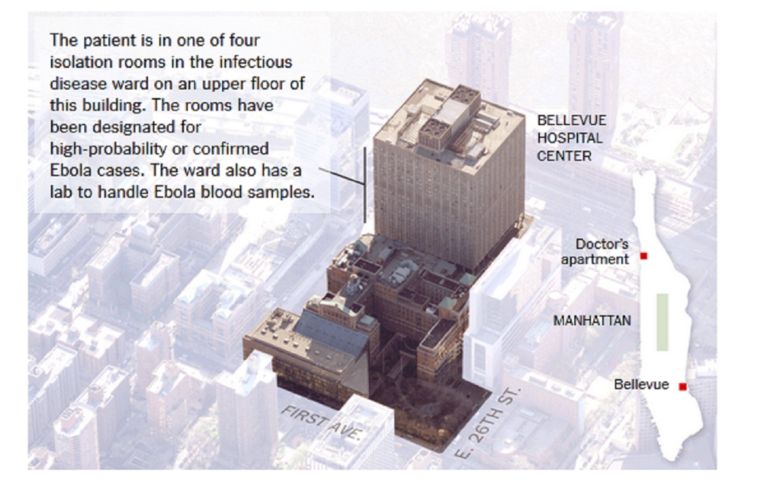 Since returning, he had been taking his temperature twice a day, Dr. Bassett said.
He told the authorities that he did not believe the protective gear he wore while working with Ebola patients had been breached but had been monitoring his own health.
Doctors Without Borders, in a statement, said it provides guidelines for its staff members to follow when they return from Ebola assignments, but did not elaborate on the protocols.
"The individual engaged in regular health monitoring and reported this development immediately," the group said in a statement.
Dr. Spencer began to feel sluggish on Tuesday but did not develop a fever until Thursday morning, he told the authorities. At 11 a.m., he found that he had a 103-degree temperature and alerted the staff of Doctors Without Borders, according to the official.
The staff called the city's health department, which in turn called the Fire Department.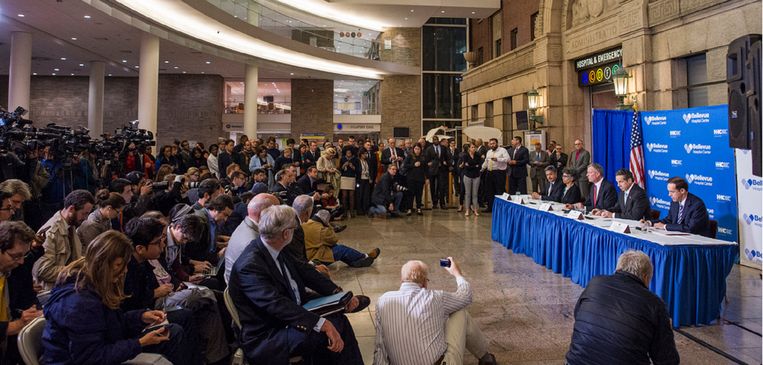 Emergency medical workers, wearing full personal protective gear, rushed to Spencer's apartment. He was transported to Bellevue and arrived shortly after 1 p.m.
He was placed in a special isolation unit and is being seen by the designated medical critical care team. Team members wear personal protective equipment with undergarment air ventilation systems.
Bellevue doctors have been preparing to deal with an Ebola patient with numerous drills and tests as well as actual treatment of suspected cases that turned out to be false alarms.
A health care worker at the hospital said that Spencer seemed very sick, and it was unclear to the medical staff why he had not gone to the hospital earlier, since his fever was high.
Dr. Spencer is a fellow of international emergency medicine at NewYork-Presbyterian Hospital/Columbia University Medical Center, and an instructor in clinical medicine at Columbia University.
"He is a committed and responsible physician who always puts his patients first," the hospital said in a statement. "He has not been to work at our hospital and has not seen any patients at our hospital since his return from overseas."
Before Thursday, more than 30 people had gone to city hospitals and raised suspicions of Ebola, but in all those cases health workers were able to rule out the virus without performing blood tests.
While the city has stepped up its laboratory capacity so it can get test results within four to six hours, the precautions required when drawing blood and treating a person possibly sick with Ebola meant that it took until late in the evening to confirm Dr. Spencer's diagnosis.
Doctors said that even before the results came in, it seemed likely that he had been infected. Symptoms usually occur within eight to 10 days of infection. Dr. Spencer stopped working with Ebola patients 11 days ago and returned home six days ago.
Ebola is transmitted through bodily fluids and secretions, including blood, mucus, feces and vomit.
Because of its high mortality rate - Ebola kills more than half the people it infects - the disease spreads fear along with infection.The authorities have been on high alert ever since Thomas Eric Duncan traveled to the United States in September from Liberia, and was later given a diagnosis of Ebola.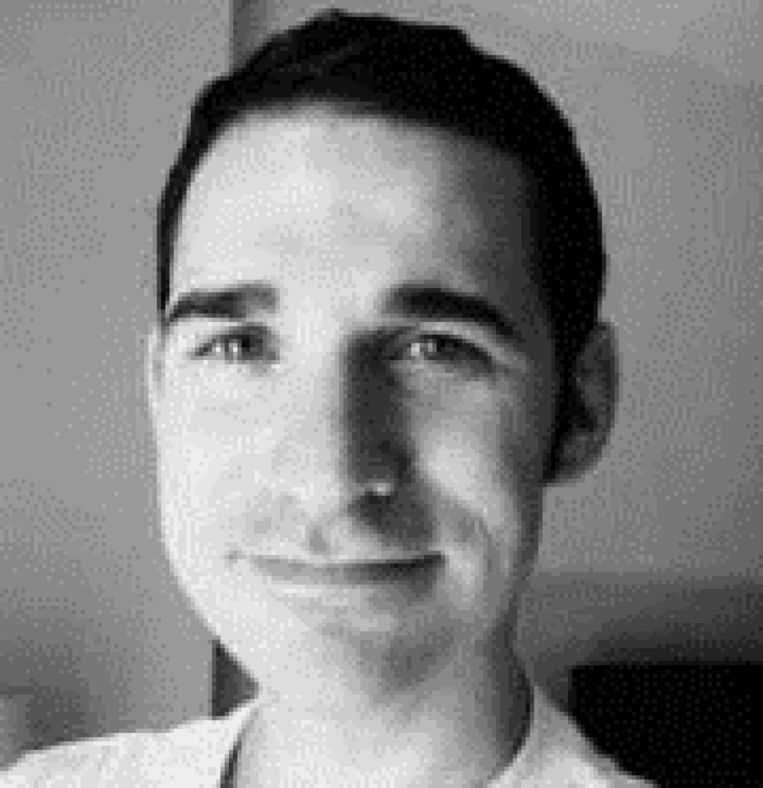 The authorities have been on high alert ever since Thomas Eric Duncan traveled to the United States in September from Liberia, and was later given a diagnosis of Ebola.
Ebola Facts: How Many Ebola Cases Are Outside of West Africa?
At least 18 cases have been treated outside of West Africa. Full Q. and A.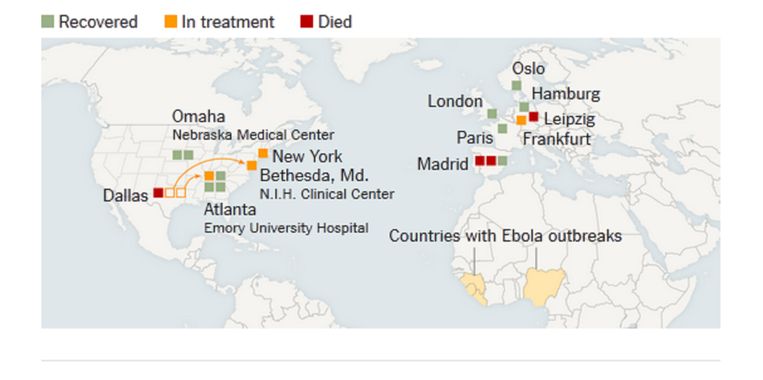 Mr. Duncan died at a Dallas hospital this month.
Several days after his death, a nurse who helped care for Mr. Duncan learned she had Ebola. Two nurses who treated Mr. Duncan fell ill, but are recovering.
That single case led to hundreds of people being quarantined or being asked to remain isolated from the general public.
The missteps by both local and federal authorities in handling the nation's first Ebola case raised questions about the ability of health care workers to safely treat those with the disease.
In the New York City region, hospitals and emergency workers have been preparing for the appearance of the virus for months.
Dr. Irwin Redlener, the director of the National Center for Disaster Preparedness at Columbia University and a special adviser to Mayor de Blasio, said that the risk to the general public was minimal, but depended on the city moving swiftly.
"New York has mobilized not only a world-class health department, but has full engagement of many other agencies that need to be on the response team," he said.