✦
New York Times
Can the internet break Putin?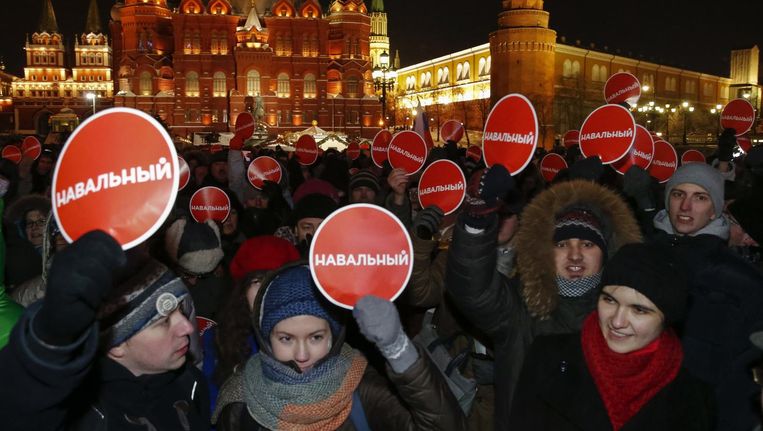 On Tuesday, a court in Moscow convicted Russia's top opposition blogger, Aleksei A. Navalny, of criminal fraud. Navalny, who has been under house arrest for nearly a year, was given a suspended sentence and spared jail time. His younger brother Oleg, however, was sentenced to serve 3 1/2 years.
Aleksei Navalny is an anti-corruption activist and outspoken critic of President Vladimir V. Putin, and the verdicts were seen as a cynical strategy to punish him without turning him into an imprisoned martyr. MNavalny responded furiously, rallying protests in Moscow's Manezh Square. He even defied his house arrest to attend the demonstrations himself, which led swiftly to his detention and a return to his home.

Even before the verdict was announced, more than 10,000 Russians had indicated on Facebook that they would attend a protest in support of Navalny. The actual turnout was much more modest. Still, thousands of Russians took to the streets despite the threat of arrests, the bitter cold and the approaching New Year holiday. Navalny, a 21st-century Russian dissident, presents a new kind of threat to the Putin regime.
The internet: a tool of political resistance
He was the first Russian activist to have used the Internet as an effective tool of political resistance. In the past, he and his followers have demonstrated that Russia's opposition activists are not simply "virtual," but are also capable of getting people onto the streets. This is a relatively recent phenomenon. For a long time, the Internet didn't matter in Russia, at least as a weapon of the opposition.

When I lived in Moscow in 2010, the Russian Internet was a generally free space, largely because the Kremlin didn't take it seriously. It seemed to view the web as a virtual playground where people could complain and joke about politics, but where there was no threat of real-life action. The Internet just reflected offline realities. Most Russians didn't think they had any impact on their political situation. Elections were viewed as predetermined. Opposition protests were sparsely attended, and often ended with protesters' being rounded up by the police.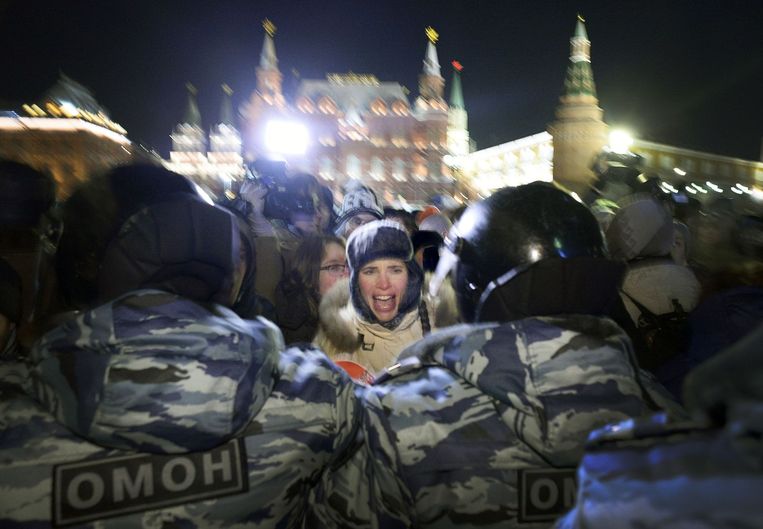 The Internet, simply by existing, was not going to change this overall picture. Enter Navalny, who understood that his countrymen were tired of pointless street demonstrations. He decided to show Russians that they could make a difference, from the comfort of their homes. "I propose to people the comfortable way of struggle," Navalny explained to me in 2010. He didn't ask people to revolt, he just called on them to file online complaints. He provided detailed instructions for appealing to the authorities, and asked his supporters to report everything from unrepaired potholes to suspicious government contracts. Success is a powerful antidote to apathy. Years of these campaigns showed individual Russians that together, they could get things done.
Social media
Still, the Kremlin didn't really worry about online activism until late 2011 and early 2012, when tens of thousands of Russians took to the streets in antigovernment protests that were largely organized on social media. This finally got Putin's attention. Only a year earlier, an opposition protest in the thousands would have been unthinkable, and now Moscow was facing the largest demonstrations since the fall of the Soviet Union.

Social media sites such as Facebook and VK did not simply tell people where to go. Rather, these platforms had a powerful psychological effect. People would go online and see that tens of thousands of people had signed up to attend a demonstration. They would know that if they went out on the streets, they wouldn't be alone.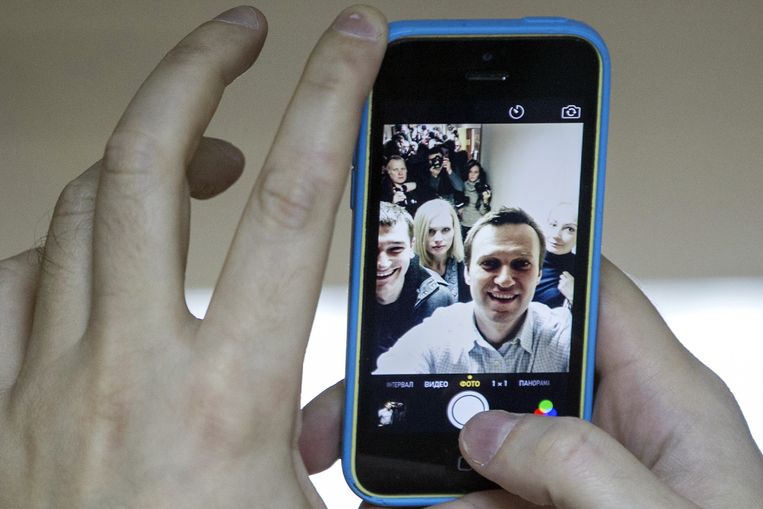 Since 2012, the numbers of protesters have fallen dramatically, in part because of government attempts to quash dissent. The Internet had provided an alternative to the official narrative on television, from which many Russians get their information. Now, Russian authorities have greater powers to block sites, allegedly in an attempt to protect children from harmful content. Popular bloggers are required to register with the government. Facebook and Twitter could be blocked entirely if they refuse to comply with a new law that requires them to keep data on their Russian users on local servers. Putin also passed a law to criminalize street protests.
Public apathy
Given this bleak atmosphere, it is notable that anyone attended the protest on Tuesday. Authorities predictably responded with a heavy police presence, and a number of arrests were reported. The opposition faces a tough battle. Navalny has proved that the Internet's power is not just "virtual." But it does have its limits. The opposition's main obstacle will continue to be public apathy, which is an authoritarian government's best protection. The Internet alone is not enough to overcome it. But something else could: the flailing Russian economy.

An economic crisis caused by declining oil revenue, Western sanctions and a plummeting ruble could make Putin more vulnerable and eventually spark a mass uprising. And thanks to the Internet, Navalny and his supporters will have the tools to take advantage of a revolutionary situation if it does arise. For now, Navalny has been trying to convince his followers that inaction is not an option. "There is no one but you," he once wrote on his blog. "If you are reading this, you are the resistance."