New York Times
Bush Family, Led by W., Rallies to Make Jeb '45'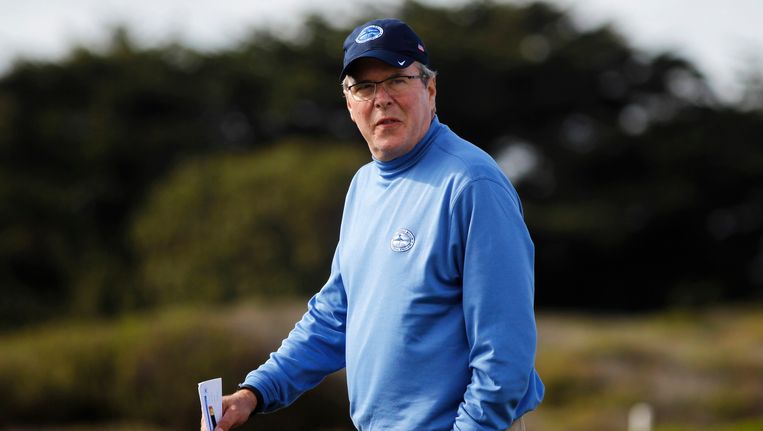 When Jeb Bush decides whether to run for president, there will be no family meeting à la Mitt Romney, no gathering at Walker's Point in Kennebunkport, Maine, to go over the pros and cons. "I don't think it'll be like a big internal straw poll," said his son, Jeb Bush Jr.
But if there were, the results of the poll are pretty much in. As Bush nears a decision whether to become the third member of his storied family to seek the presidency, the extended Bush clan and its attendant network, albeit with one prominent exception, are largely rallying behind the prospect and pulling the old machine out of the closet.
"No question," Jeb Jr. said in an interview, "people are getting fired up about it - donors and people who have been around the political process for a while, people he's known in Tallahassee when he was governor. The family, we're geared up either way." Most important, he added, his mother, Columba, the prospective candidate's politics-averse wife, has given her assent.
Within the family, the top cheerleaders have been George H.W. Bush and George W. Bush, both of whom know something about running for president, and both of whom have an interest in perpetuating, if not redeeming, the family legacy. Barbara Bush, the former first lady and Jeb Bush's mother, remains opposed, according to people close to the family, but has been persuaded to stop saying it so publicly. George P. Bush, his other son, who is running for Texas land commissioner, has been supportive.
And then there is the larger Bush clan, the vast constellation of friends, advisers, strategists, pollsters, fundraisers, donors and supporters assembled over several generations in public life. With Jeb Bush, the former two-term governor of Florida, comes one more chance to reach the top.
"They're like horses in the stall waiting for the gate to break," said one family insider who has known Jeb Bush for decades and like others did not want to be named. "They're all jumping up and down."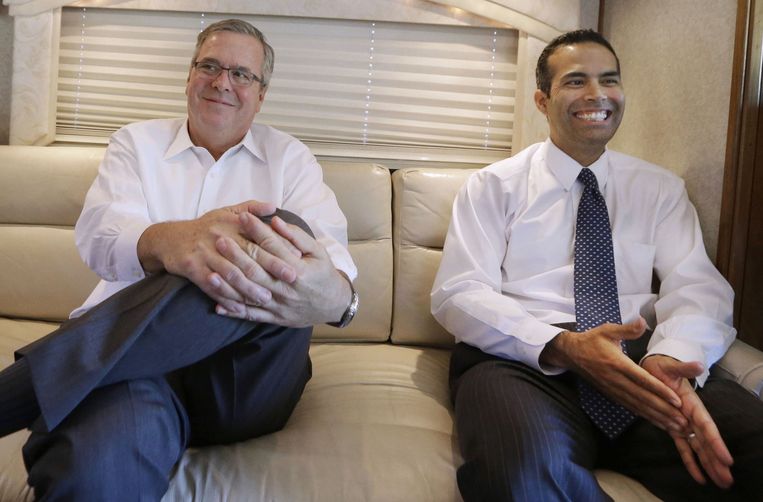 Dynasty
Just six years ago, at the end of the last tumultuous Bush presidency, this would have been all but unthinkable. But President Barack Obama's troubles, the internal divisions of the Republican Party, a newfound nostalgia for the first Bush presidency and a modest softening of views about the second have changed the dynamics enough to make plausible another Bush candidacy. And while Jeb Bush wants to run as his own man, invariably this is a family with something to prove.
For the elder Bush, Jeb was always the son expected to go far in politics, the serious one with drive to spare. After George W. gave up drinking and surpassed his brother, the elder Bush still harbored ambitions for the second son. Now 90 and in fading health, Bush has been animated about a possible Jeb campaign, according to friends.
"If it were up to his father, he would be a candidate," said Jim McGrath, a spokesman for the former president.
But the Bushes are wary of the presumption of a dynasty.
"They're very sensitive to the idea that anyone might think the family feels entitled to the nomination," McGrath said. "First of all, it just wouldn't be true. And second of all, they understand it would be poison to a candidacy if that perception were ever to get out there."
As for George W., he has not been especially close to Jeb, who is seven years younger. By all accounts, the former president is closer to their younger brother, Marvin, who visited him in the White House or at Camp David regularly. But George W. has become an outspoken advocate of a White House bid by Jeb.
"The one person who is really, really trying to get Jeb to run is George W.," said the family insider. "He's talking it up all the time."
The former president lobbied Jeb when the two saw each other in Dallas last month, but he acknowledged with a laugh that his pressure could backfire.
"I don't think he liked it that his older brother was pushing him," Bush told Fox News afterward.
None of that means Jeb Bush will run. He has said he will decide by the end of the year, and could simply be keeping the possibility open to enhance his influence on the political stage. To some who have spoken with him in recent months, he has not exhibited the same fire that his father and brother did at this stage.
Active on the campaign trail
Advisers to Bush said he has not authorized anyone to line up money or people to work for him. Some of the positions he has taken on immigration, taxes and education are at odds with the prevailing orthodoxy of his party. He knows he would have to find a way to distance himself from some of the unpopular decisions of his father, and especially of his brother.
And he has said publicly he does not want to run if it means getting caught in the "vortex of a mud fight," acutely aware of the perils of bringing his family into the harsh light of modern politics. Columba was once stopped by customs agents for not declaring the full value of $19,000 in clothing and jewelry she bought in Paris, and their daughter Noelle was arrested on a prescription drug fraud charge a dozen years ago.
"He has certainly not given anyone I'm aware of the ability to have conversations with potential donors or staff to keep his powder dry," said Sally Bradshaw, a longtime adviser. "That doesn't mean people don't call us and say we want Jeb to run. But he has not given a green light to that."
Having said that, Bush has been active on the campaign trail, effectively building up chits. He has appeared at more than 35 campaign events for such figures as Govs. Nikki R. Haley of South Carolina, Susana Martinez of New Mexico, Mary Fallin of Oklahoma and Rick Snyder of Michigan and Senate candidates like Joni Ernst in Iowa, Tom Cotton in Arkansas and Cory Gardner in Colorado.
He has cultivated the family network as well, appearing at an anniversary of his father's administration held in College Station, Texas, last spring and speaking to many other family supporters at his brother's presidential library outside Dallas last month. The family believes the party's money men have been waiting for Jeb and will give him an instant foundation if he runs, making him an establishment favorite against the insurgent conservative wing of the party.
"The Bush network is definitely there, and a lot of good feelings about both 41 and 43 and what they stood for - a lot of that translates to Jeb," said Mark Langdale, former president of the George W. Bush Foundation who saw him in Dallas. "He had a great record in Florida. He's somebody who could bring a lot of different groups together. He's a thoughtful guy."