Burning Man: extravagante zelfexpressie en samenhorigheid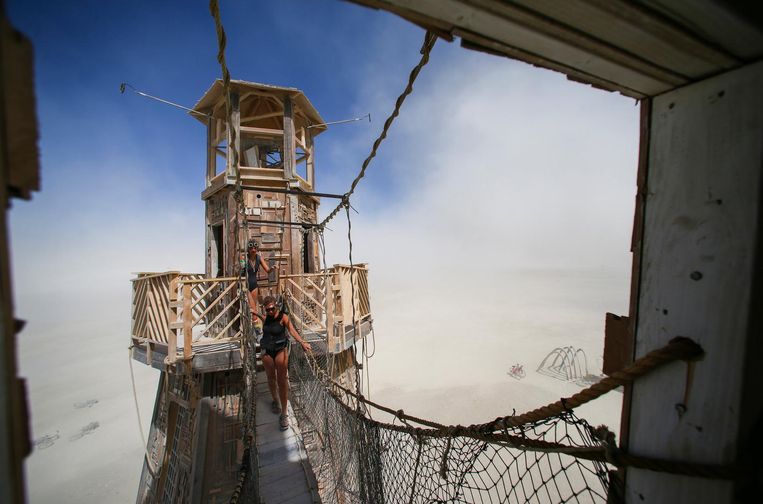 Eén keer per jaar troepen er in de Black Rock Desert in Nevada honderdduizenden mensen samen voor Burning Man, een 'festival' dat zich niet meteen in het gebruikelijke festivalhokje laat proppen. Niet een thema, genre of kunst staan er centraal, maar wel pure en radicale zelfexpressie.

Gedurende een week vormen de deelnemers er samen een soort van experimentele samenleving waar iedereen welkom is - ongeacht ras of afkomst - en waar iedereen zichzelf kan uiten in eender wat hij of zij maar wil. Omdat deelnemers geacht worden zelf voor voedsel, een slaapplek en ander basis overlevingsmateriaal te zorgen, wordt het gemeenschapsgevoel er nog wat extra aangewakkerd.

Het festival eindigt traditiegetrouw met een rituele verbranding 'The Wicker Man'.