✦
New York Times
After Three Are Charged, Questions of a Spy Swap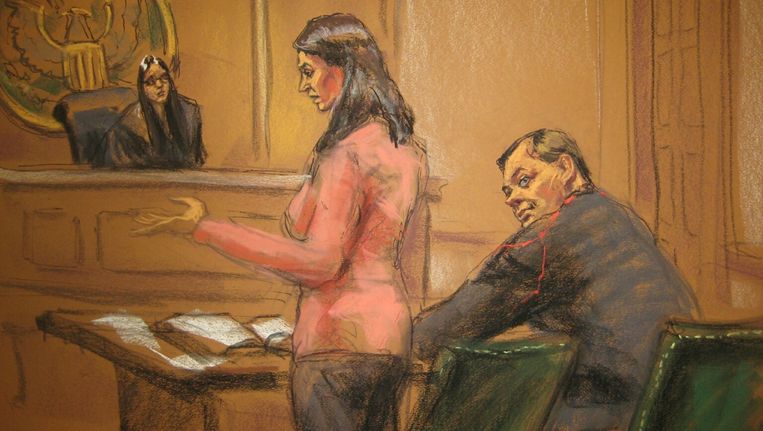 In the summer of 2010, an unlikely espionage ring based in the suburbs of New York ended in an even more unlikely fashion: an exchange of Russian and U.S. prisoners conducted on a sunny tarmac in Europe. Now, with another espionage ring exposed in New York, the question re-emerges: What do you do, especially in post-Cold War times, with an accused spy?
On Monday, Preet Bharara, the chief federal prosecutor in Manhattan, announced charges against three Russians, accusing them of working as covert agents for the SVR, the Russian foreign intelligence agency. One man, Evgeny Buryakov, 39, was arrested and detained on charges that he had failed to register as an agent of a foreign government. The others, Igor Sporyshev, 40, and Victor Podobnyy, 27, were covered by diplomatic immunity and are no longer in the country, the government said.
The charges stemmed from an investigation that began in the months after the 2010 espionage ring was broken up by the authorities. Ten Russian agents pleaded guilty and were sentenced to time served. The spy swap agreement came during warming relations between the United States and Russia.
In Moscow, the Russian Foreign Ministry spokesman, Alexander Lukashevich, accused the United States of "once again resorting to their favorite tactics of building up spy hysteria."
"Russian-U.S. relations have been going through quite a complex period due to Washington's antagonistic stance," Lukashevich continued. "Apparently, the U.S. has opted for the 'worse is better' approach by deciding to launch yet another round of anti-Russian campaigning."
In Washington, a State Department spokeswoman, Jen Psaki, said there were continuing issues on which the United States and Russia were working together and others on which there were open disagreements. "There are certain cases in any relationship where we - there's legal action that will be taken by the Department of Justice, and that's something that will continue," she added.
In announcing charges Monday, Bharara's office made it clear that there were clandestine SVR agents operating in New York beyond those named in the complaint. Some are cited in the complaint as unidentified co-conspirators and are even quoted in conversations that were covertly recorded by the FBI.
It was not clear whether a possible spy swap would be considered. But a former federal prosecutor in Manhattan, Bruce Green, now a Fordham University law professor, said such a decision "is made at a much higher level than the United States attorney in New York."
John B. Bellinger III, who was the legal adviser to the State Department and the National Security Council in the administration of President George W. Bush, said that with Vladimir Putin in charge, he would be concerned that Russia "might go and round someone up so they would have someone to trade."
Buryakov's federal public defender, Sabrina Shroff, said Tuesday she and Russian officials in New York were working to ensure that her client was visited by a consular official as soon as possible.
"Very standoffish"
Cathy McShane, who lived across from Buryakov on Liebig Avenue in the Bronx, was at home Monday when she said she witnessed an FBI raid on the house.
Shortly before noon, she said, at least 10 cars arrived, and she stood at her window watching camera lights flash and two agents exit the house clutching files.
McShane, like others who were interviewed, said she did not know much about the family, but described them as "very standoffish."
Others, however, said that a woman they believed to be Buryakov's wife was friendly - smiling or waving as she passed - but that she never stopped to talk, perhaps because she did not speak English.
McShane's husband, Damian McShane, who works for the Port Authority of New York and New Jersey and is the former chairman of Bronx Community Board 8, said that at both ends of Liebig Avenue, neighbors had seen the "same guy sitting in a car for five hours" and had called the police out of concern on more than one occasion. The couple now believe what they had been seeing was surveillance.