✦
New York Times
A Different (and Surprising) Economic Tale of the City Emerges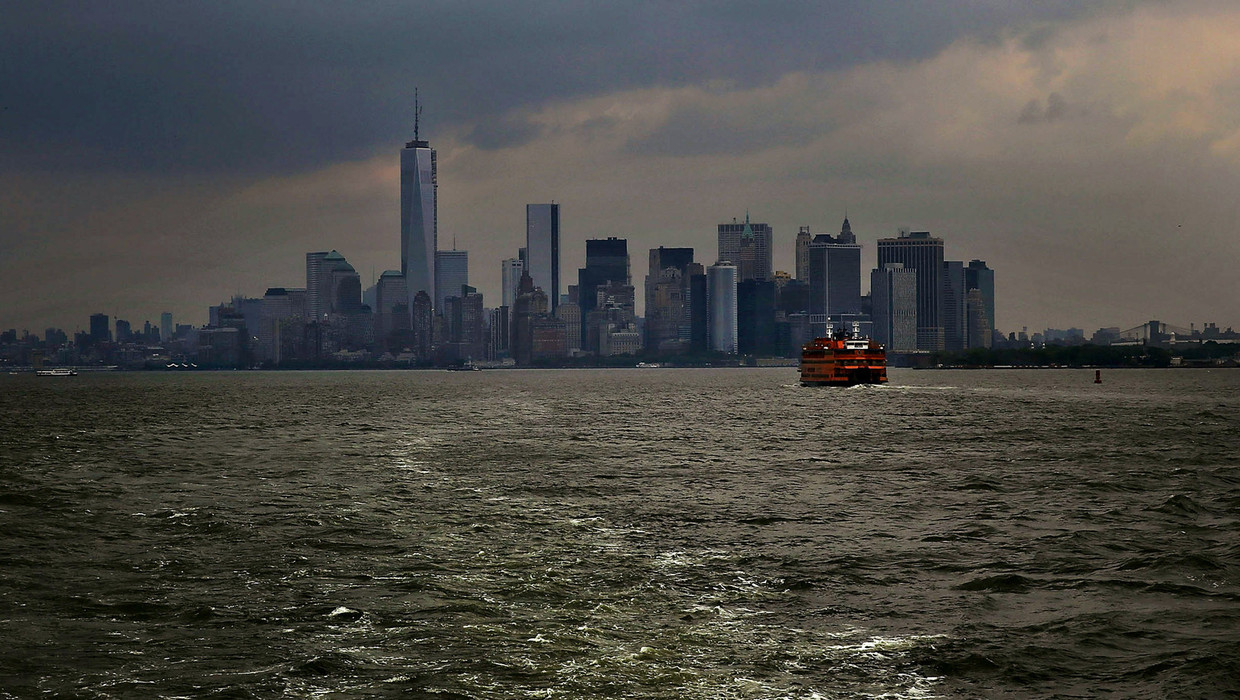 When Bill de Blasio ran for mayor in 2013, he declared that New York City's middle class wasn't just shrinking, but also stood "in real danger of disappearing altogether." The claim was part of the tale-of-two-cities theme that drove his campaign, the gilded metropolis indifferently snuffing out its gasping workforce.

Meanwhile, there was Julian Soto of Jamaica, Queens, who was making minimum wage as a warehouse man for a newsstand company at Kennedy International Airport two years ago.

Now, said Soto, 25, his annual salary with overtime is "pushing $50,000" at the James Hotel in SoHo. As a new employee, he is being paid 75 percent of the full union contract rate for his first two years.

"Put it this way - my refrigerator is never empty," Soto said.

Be careful around anecdotes; they are the black ice of reality. Vast and varied, New York is so textured that pixel-size facts can be mistaken for larger truths. But Soto is not a fluke. Far from disappearing, midlevel jobs that pay $50,000 to $100,000 a year are expected to account for 42 percent of the job growth in New York over the next four years, according to a forecast by the city's Independent Budget Office.

No one drinks Champagne for breakfast on $50,000 or even $75,000 in New York. Still, this is a vital shift: Over much of the last decade, most new jobs in the city paid less than $50,000. It was the core critique of Michael R. Bloomberg's mayoralty by de Blasio as a candidate. Just last week, during a budget presentation, de Blasio emphasized how much of the city's current expansion was in low-wage jobs, and said fighting "income inequality" would remain a focus of his administration.

Mayors have little power over big economic trends. They cannot print money. That does not mean there is nothing they can do. De Blasio has lobbied for a higher minimum wage, and is requiring developments subsidized by the city to pay higher salaries - both measures that Bloomberg resisted or blocked.

Yet Bloomberg also put his shoulder against inequality; history just takes its time telling unexpected truths. He said the city's economy could not rely simply on Wall Street, because it would always go through downturns. The city used tax cuts to lure back the film and television industry, which had taken many of its good-paying union jobs to Toronto.

It developed land north of Bellevue Hospital Center along the East River into a biotechnology center that is now 310,000 square feet of lab space. Construction has started on a 2 million-square-foot campus on Roosevelt Island for graduate engineering studies that will be run by Cornell University and Technion-Israel Institute of Technology. The city encouraged the expansion of three other universities for technology research and study.

In its first 400 years of European settlement, New York grew because its superb natural harbor made it a hub for trade and manufacturing. With the decline of the waterfront and factories toward the end of the 20th century, New York needed new advantages. It depended heavily on the finance, insurance and real estate sectors - FIRE for short - which was good for high-wage earners, and created a service and retail economy for people at the other end of the ladder. But with every bad downturn, the whole city was knocked around. The efforts to diversify worked, as a front-page article in The New York Times on Monday noted.

"You've got to play to the strength of the city as an idea capital," said John Sexton, the president of New York University. The city's strongest assets, he argued, were intellectual, cultural and educational.

Bloomberg held similar views, said Seth Pinsky, who was a senior mayoral adviser on economic development. "In the 21st century, the most important natural resource a city can have is its talent base," Pinsky said. "Companies and businesses are going to follow talent."

The vibrant cultural life, and the molting of New York's image as a crime-ridden jungle, led to a tourism boom. Dozens of hotels have opened, many of them governed by a strong union contract. An uncle to Julian Soto, Reynaldo Soto, who has been working since he was 16, said he made $10 an hour working overnight in a Kmart a few years ago. Now 26, he got a union job last year at the Lucerne on the Upper West Side with a base salary of $50,000. "Plus all the overtime I need," he said.

Nearly 2 million New Yorkers fall below the official definition of poverty, and about the same number are close to it. But "a tale of two cities"? That's an undercount. There have to be 20 or 30 other ones, in plain sight, with plenty to teach us.