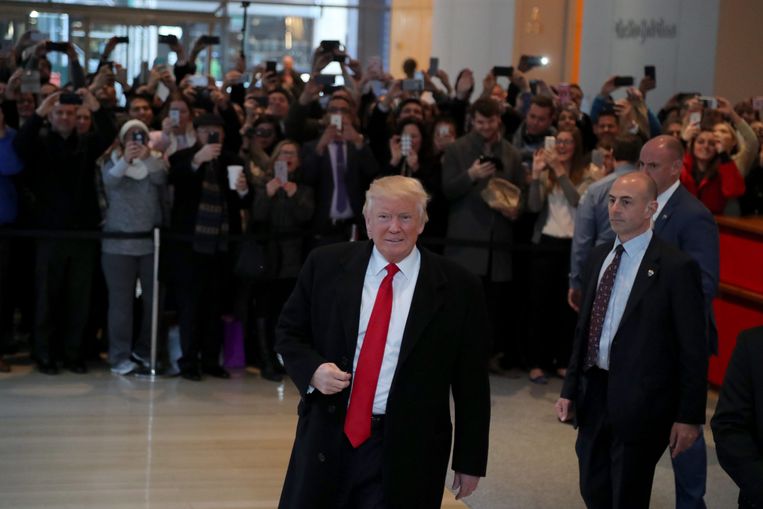 The New York Times
At Lunch, Trump Gives Critics Hope
Thomas L. Friedman is The New York Times' foreign affairs Op-Ed columnist.
Well, that was interesting ... Donald Trump came to lunch at The New York Times. You can find all the highlights on the news pages, but since I had the opportunity to be included, let me offer a few impressions of my first close encounter with Trump since he declared for the presidency.
The most important was that on several key issues — like climate change and torture — where he adopted extreme positions during his campaign to galvanize his base, he went out of his way to make clear he was rethinking them. How far? I don't know. But stay tuned, especially on climate.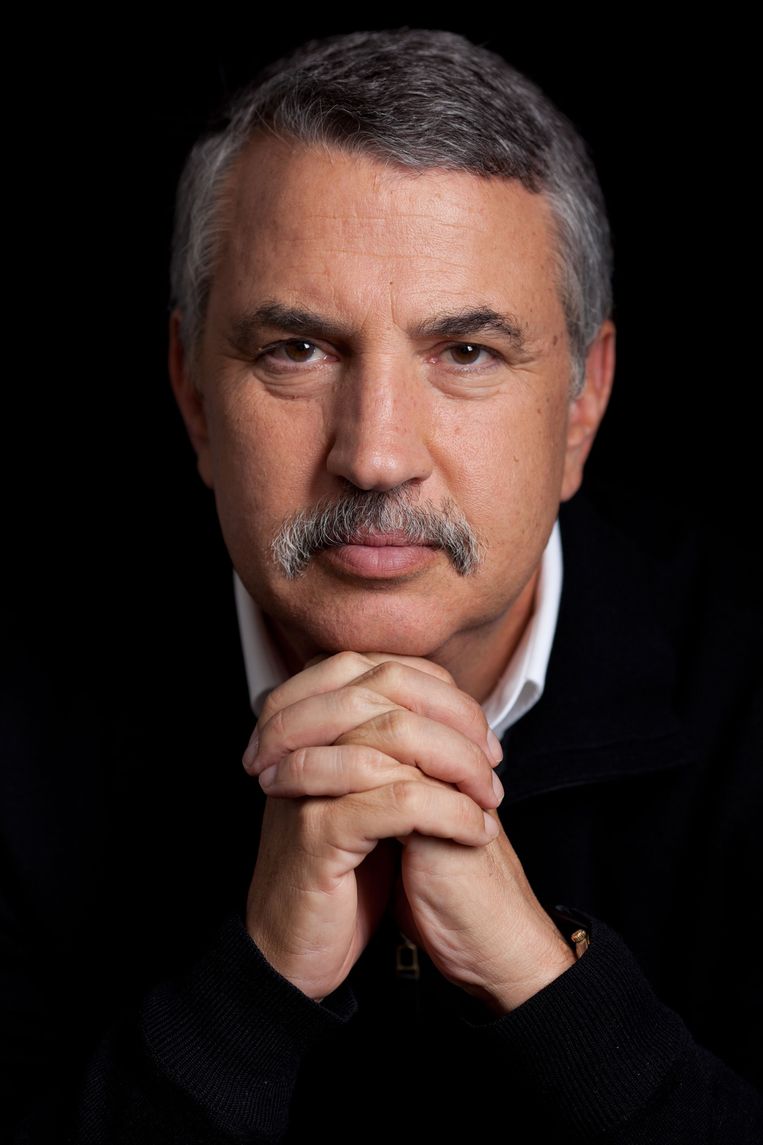 There are many decisions that President-elect Trump can and will make during the next four years. Many of them could be reversible by his successor. But there is one decision he can make that could have truly irreversible implications, and that is to abandon America's commitment to phasing out coal, phasing in more clean energy systems and leading the world to curb carbon-dioxide emissions before they reach a level that produces a cycle of wildly unpredictable climate disruptions.
When asked where he stood on that climate change issue — which in the past he dismissed as a hoax — and last December's U.S.-led Paris emissions-reduction accord, the president-elect did not hesitate for a second: "I'm looking at it very closely. ... I have an open mind to it. We're going to look very carefully. ... You can make lots of cases for different views. ... I will tell you this: Clean air is vitally important. Clean water, crystal-clean water is vitally important."
Do you think climate change is caused by human activity?
"I think there is some connectivity," Trump answered. It is not clear "how much," and what he will do about it "depends on how much it's going to cost our companies." Trump said he would study the issue "very hard" and hinted that if, after study, he was to moderate his views, his voice would be influential with climate skeptics.
On the question of whether the U.S. military should use waterboarding and other forms of torture to break suspected terrorists — a position he advocated frequently during the campaign to great applause — Trump bluntly stated that he had changed his mind after talking with James N. Mattis, a retired Marine Corps general who headed U.S. Central Command.
Trump said Mattis told him of torture: "'I've never found it to be useful.'" (Many in the military and the CIA have long held this view.)
He quoted Mattis as saying, "Give me a pack of cigarettes and a couple of beers and I always do better" than anyone using torture. Concluded Trump, "I was very impressed by that answer."
Speaking of the Middle East, Trump said unprompted: "I would love to be able to be the one that made peace with Israel and the Palestinians," adding, "I have reason to believe I can do that." And he hinted that his son-in-law, Jared Kushner, could be his special envoy and "he'd be very good at it. ... He knows the region." (Wow, watching Trump try to forge a deal between Bibi Netanyahu and the Palestinians would be pay-per-view!)
The one area where I think Trump is going to have the hardest time delivering on his campaign promises is to create "millions" of good-paying jobs by incentivizing and pressuring American companies to manufacture more in the United States. He still talks about America as a manufacturing wasteland when, in fact, manufacturing remains the largest sector of the U.S. economy but employs far fewer workers.
As management consultant Warren Bennis famously observed: "The factory of the future will have only two employees, a man and a dog. The man will be there to feed the dog. The dog will be there to keep the man from touching the equipment."
Bottom line: The campaign is over, but the struggle for Donald Trump's soul has just begun. Trump clearly learns by talking to people, not reading. Because so few thought he would win, many of those who gathered around him and had his ear were extreme characters.
But now that he has been elected president he is exposing himself to, and hearing from, a much wider net of people. He mentioned that he had had telephone conversations with Bill Gates and with Apple chief executive Tim Cook. And he stressed repeatedly that he wants to succeed: "I am doing this to do a good job."
To do that, he needs to moderate many views and learn from a much wider network of people. For those of us who opposed Trump's election, it is not time to let down our guard and stop drawing redlines where necessary. But for moderate Republicans and Democratic business leaders, like a Bill Gates, who can gain his ear and respect, and who have made big investments in clean energy, Trump may be — may be — persuadable on some key issues. They need to dive in now and try to pull him toward the center.
For a meeting between the newsmaker and this news organization that has covered him without fear or favor, the lunch was fairly relaxed, but not without some jousting. Asked if he read The New York Times, Trump said: "I do read it. Unfortunately. I would live about 20 years longer if I didn't."